Complete Overhaul Of Education The Answer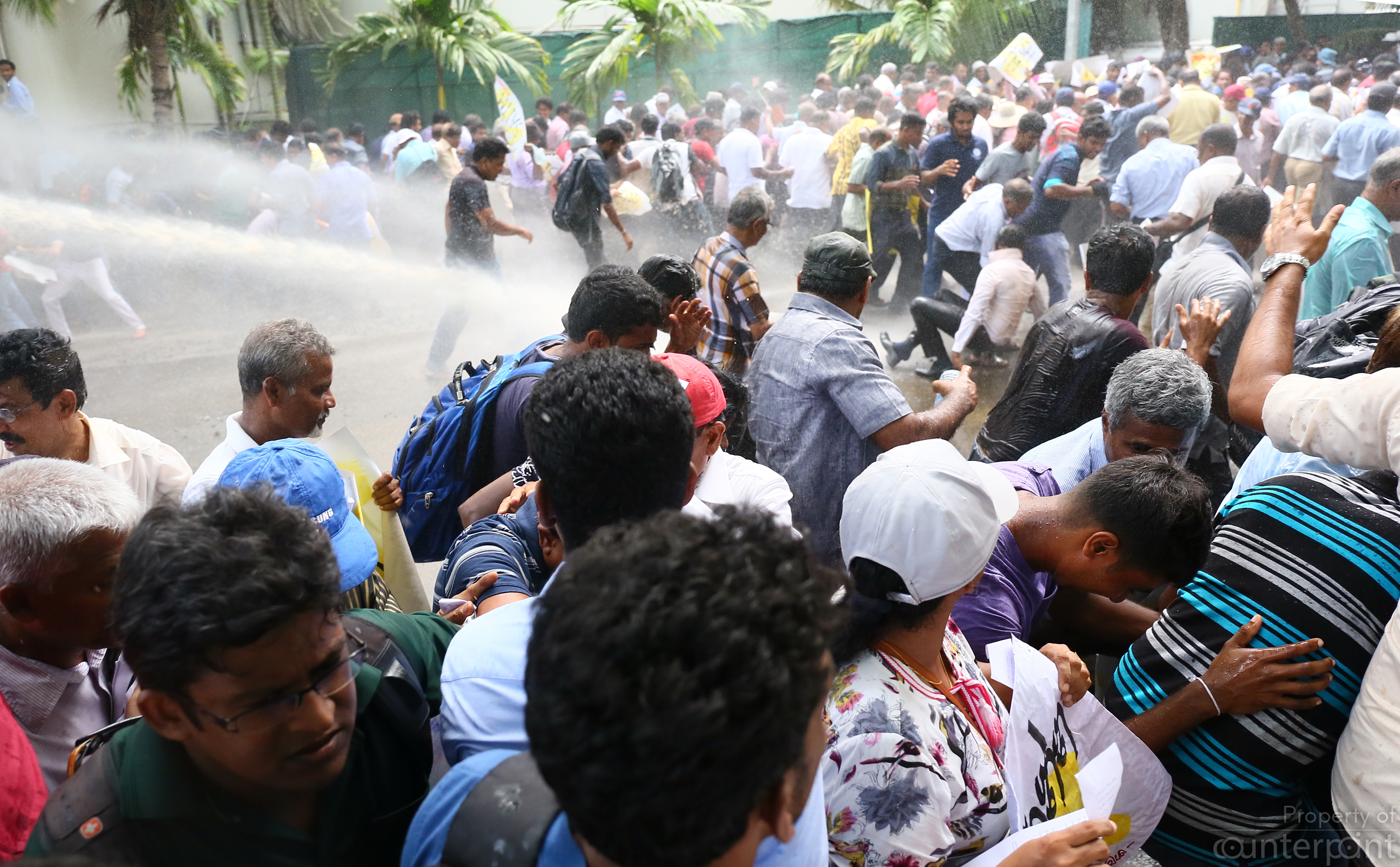 Unemployed graduates protest regularly to pressure the government to provide them with employment. Most believe that they must be absorbed into the state sector. Picture shows protesters being pushed back with the aid of water cannon, during a demonstration in early 2018.
There are 55,000 graduates without employment, according to the Convener of the National Centre for Graduates, Chandana Sooriyaarachchi.  He told Counterpoint that 5,000 out of 60,000 unemployed graduates had been recruited by the government as Development Officers, and the others were awaiting training and jobs in the public sector.
Counterpoint sought answers to this phenomenon of local graduates waiting for years after graduation to find employment.  Are they unemployable or are they interested in only obtaining government jobs?  Is the private sector shunning them, and if so, why?  Are graduates actively seeking employment in the private sector, if not, what is the reason?
Sooriyaarchchi points out that a majority of graduates look to the government for employment owing to job security and the pension. Graduates who were employed in the private sector, says Sooriyaarachchi, left those jobs to join the government sector. "About 90 per cent of the unemployed graduates are under 35 years old. Government does not hire graduates over 35 years. As it does not recruit annually, the remaining 10 per cent are having issues- it is not fair to leave them unemployed."
Nalini, (not her real name), was one such graduate who left a well-paying private sector position for a government job. "Even though, my previous employer offered to fund my Master's studies, I moved to the government sector because it allows me to work regular hours," she said.  A Chemistry graduate, Nalini now does a desk job in a government ministry and that has nothing to do with her field of study.  "With a growing family, I did not want to work late.  I was involved in laboratory work in the private sector, and that the work must be completed before leaving."  She admitted that she was not working in her chosen field of study, and to get the ideal position in the government she would need connections.
While a majority of undergraduates plan to work in the government sector upon graduation rather than in the private sector or branch out on their own, a few have begun considering the latter two options.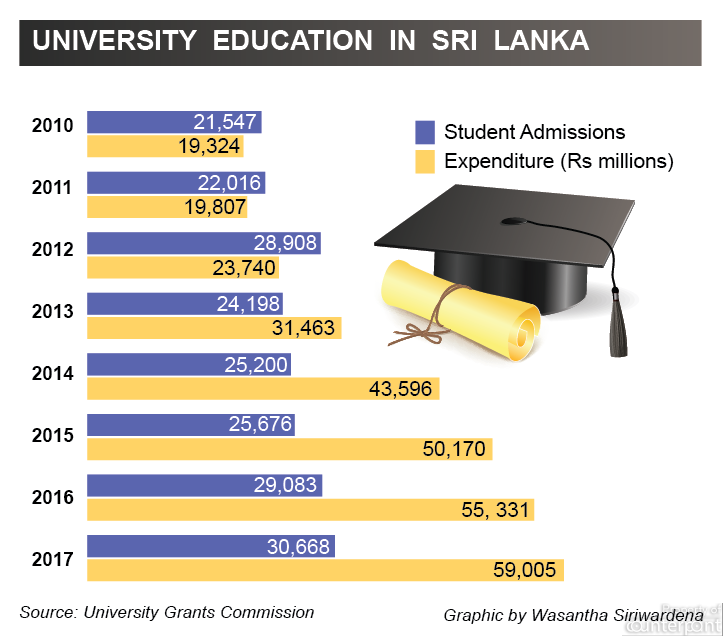 Gayani Kanchana, a first year student at the University of Colombo, told Counterpoint, "I prefer the government sector more because there is job security. The administration system in the government sector is pretty large, too. There is freedom at work, and I am a person who likes to work freely. We only have to work a certain number of hours, and enough time to do the household work this way.
"The private sector make people work hard. They do not have freedom."
Her views were shared by other students, who also said that a government job gave them a certain status in society.
Lilanthi Kosala said:  "I want to get into the government sector because there is social recognition for employees of the state. Then we get the pension, too. State universities groom students well and they can serve the country. I want to be a university lecturer. When you become a university lecturer in a state-run university they send you abroad for further study."
She added that unlike in the private sector, an employee could not be sacked easily in the government sector.
A student following a degree in education who wished to remain anonymous said: "I followed the Bachelor in Education because I want to get into the state sector. All students who follow this course get teaching appointments in State schools. Even though the pay is not good, we have job security. In the private sector people have to work very hard. There are enough jobs in the government but people are not hired."
"Working as an entrepreneur has great advantages," says Navodhi Karunaratne, a Lecturer at the University of Colombo. She is a graduate of the Rajarata University.  If you are talented enough and perform well you can earn really well. It is however a risky environment in terms of uncertainty and job security.
"When students get degrees from a state university their mindset automatically is to get a government job. That is why they get on the roads and protest. They demand jobs from the government when there are enough jobs in the private sector."
Ashvini Ranasinghe of the Kotalawala Defence University agrees that private sector is more effective. The private sector offers other benefits such as insurance and a salary package and also works to time. Sabaragamuwa University graduate, Piyumi Suraweera, who has worked in both public and private sectors, also prefers the private sector.  "Unlike in the state sector, decisions are made quickly, it is fast paced, there is room for development, continuous training and help to rectify problems."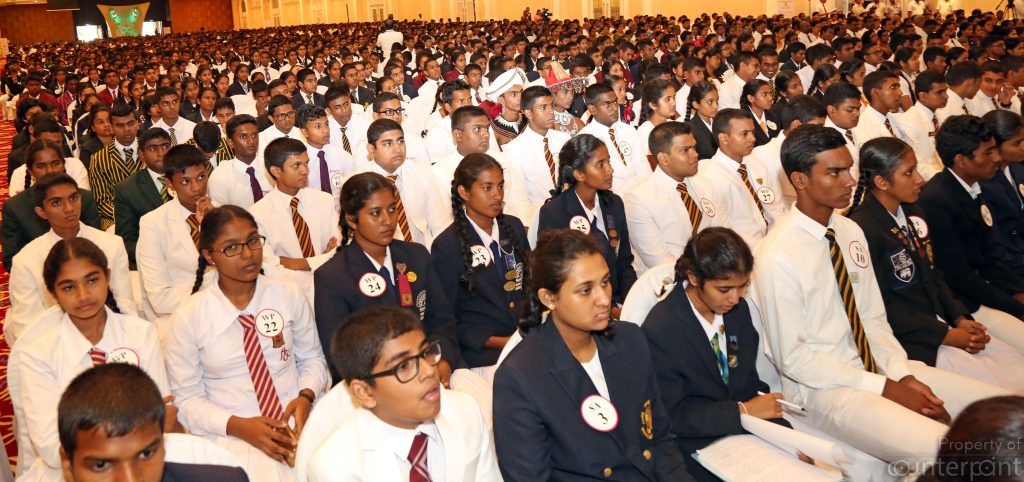 Private sector employers point out that most times they recruit for attitude, not only for the qualifications.  The private sector has moved out of the "getting work done by the peon" mentality, everyone is expected to do his or her own fetching and carrying. As new recruits, we did all the tough stuff without complaint, and that attitude is lacking now, one of them who spoke on condition of anonymity said.  Another businesswoman pointed out that they have had workers who left Rs. 40,000 positions for Rs. 25,000 in the state sector.  She pointed out that companies worked to meet customer demand and if that meant having to work late, that was what they did. "We are flexible towards the customer."
Senior Lecturer in Economics, University of Colombo, Dr. D A C Suranga Silva, agrees that being fixated on government jobs is not healthy though he is seeing a change of attitude. "This is the sort of negative attitude our students have. They are not development-oriented. However, now this trend is changing. We are seeing more and more students preferring to join the private sector. But this number is not enough. We have to encourage more students to work in the private sector or they can become a burden to the country.
"There is a problem of what students study, especially the subjects in the arts faculty. It is those students who demand state jobs after graduation."
Says an employer in the IT sector, "We hire IT graduates from the Colombo, Moratuwa and Peradeniya Universities. There is a shortage of quality IT graduates, so they are highly paid.  However, when compared with those who have obtained foreign degrees, the difference is obvious.  While foreign graduates and those from private or international schools are innovative, think outside the box and get things done without much supervision, others need lots of training and direction."  There is very little money being put into research and development in state universities, and academics are poorly paid, he says adding that private universities pay nearly six times the rate state universities pay IT lecturers, resulting in the better known academics also joining private universities. Batch toppers get picked up for high paying jobs, often earning more than their lecturers and this results in those further down the list in terms of results taking up university teaching positions, which could end up lowering the quality of teaching, he says. Lack of or inadequate knowledge of English also puts students from state schools at a disadvantage, where those from private or even better known government schools are able to pick up easily during their degree studies.
The issue of local graduates being unemployed and lacking practical skills has been around for decades, says Emeritus Professor of Sociology of the Colombo University, Siri Hettige.
"In the early '70s, the Higher National Certificate of Education (HNCE) was introduced in schools to promote a more skills-based learning system.  However, that was abolished when governments changed in 1977. We need a complete overhaul, beginning at kindergarten level; education should be holistic and must be moved away from the paper qualifications focus to skills based."
The disparity is vast, he points out, not only between what is offered in State run schools as opposed to the private and international schools, but also between urban and rural state schools. Rural schools lack resources and good quality teachers that the so-called better schools have.  Education is the one way out of poverty and for most being employed in the state sector gives them social recognition apart from a pension.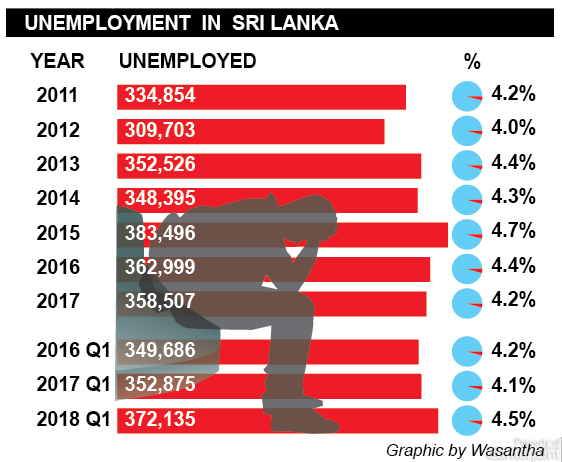 But, he points out, there are so many categories of state schools and the system is a mess. Until 1977, the economy had been stagnant, but the open economy policy that was introduced, did not see its logical conclusion because of the war. Nor has there been a diversification in the economy, Professor Hettige says, adding that the country is still exporting only a few products such as tea, while almost everything else is imported. Research and development are key to introducing new products, but that area is ignored, even though we have many research centres that are now hardly functional he added.
Professor Hettige and Professor Senaka Bandaranayake, were instrumental in setting up the Centre for Humanities and Social Sciences, the focal point linked to similar centres globally.  It was meant to help Sri Lanka stay abreast of global educational trends and support young academics, but like all else, political interference resulted in those appointed to the centre  ignoring its mandate.
In 2006, there was a move to provide training in ten different areas to new state sector recruits, so they could be placed in jobs they are most suitable for.  However, that scheme too has died a natural death.
The way out of the mess is to introduce skills-based education.  In developed countries, secondary school students are encouraged to take up community service during their gap years to help them gain knowledge outside the school system.  Knowledge of more than one language too is important, Professor Hettige emphasises.
In many countries, degree or diploma courses include several months of practicums, where students get the necessary work experience in their fields of study.
Overhauling the education system and a change of attitude where many graduates expect the government to be their only source of employment and diversifying our economy to open up more job opportunities must be given priority. It is time governments got down to serious business, allocating adequate funds and ensuring they are spent wisely in education, research, development, promoting new products and industry that would create employment that benefits individuals and the country.  Appeasing graduates with government jobs in a sector that is already overstaffed and a burden to tax payers is no longer viable.  More importantly, it is time politicians stopped feathering their own nests, and spent their energy and tax payers' money on developing the country and ensuring our young are groomed to be productive individuals.