Content Creators Leave Ethics at the Door!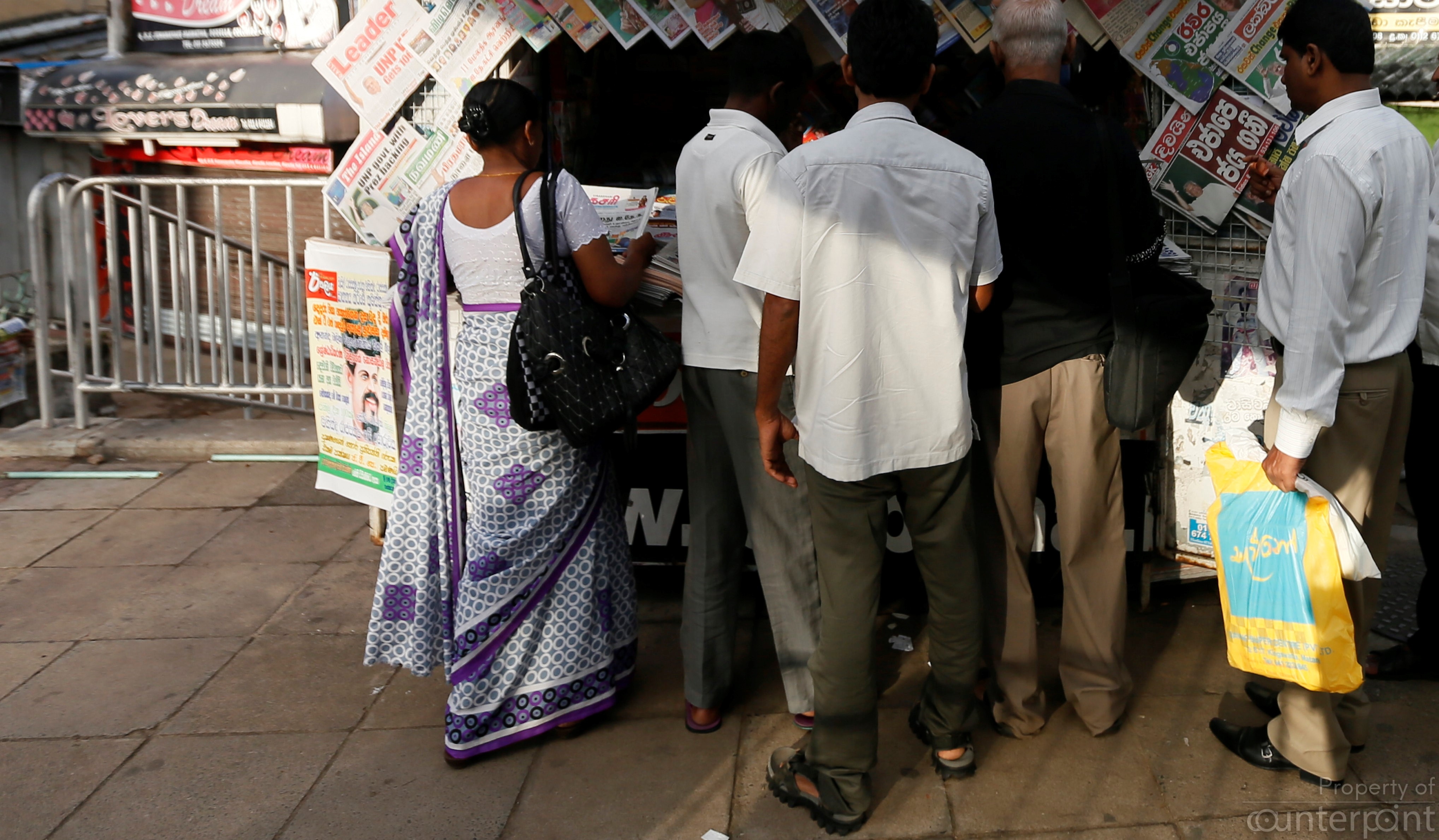 When Navy Sailors tested positive for COVID-19 and their families and homes were exposed to the glare of the media, the Defence Ministry was quick to act.
Citing privacy issues, it requested the media to refrain from accompanying health and security personnel when they visit homes to trace possible contacts.  In early April, the Ministry of Health and the Director General of Government Information, Nalaka Kaluwewa issued a similar communique to Heads of Media institutions, which the latter sent out again on April 25th. (See guidelines at end of this report)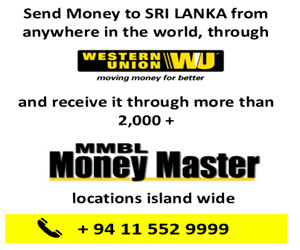 After the sailors tested positive, there has also been a step-up in advertisements, and statements reminding the country of the great work and sacrifices of the Tri-Forces.
But, sailors are not the only group subjected to such unprofessional behaviour by the media.
Ever since the first Sri Lankan to be infected by the virus was identified in March this year, mainstream and social media have been trying to outdo each other in identifying those who have contracted the illness, revealing where they live or the community they belong to.  There was an instance where even an internal memo, informing some staff (names included) of the possibility of exposure to the virus, and advising that they get themselves tested, doing the rounds on WhatsApp.
While the Health officials have been diligent in keeping names of people confidential, social media especially paid scant respect to such curtsies.
Public Health Inspectors too were not to be left out in grabbing a piece of the glory; in some instances they  even took along their own media units to film and circulate videos of people, particularly of a certain minority group, being escorted out of their homes to quarantine centres.   As members associated with the health profession, surely, they would have been trained in upholding the privacy of those in their care.
Indeed, Guidelines set out in the PHI's manual says that PHI's "Shall gain the confidence and co-operation of the people of his assigned area while another guideline says, "At all times confidentiality should be maintained; friendly and cordial relationship should be maintained with the patient."
When a staff member of Sri Lankan Airlines tested positive, there were reports that Airline staff faced harassment.
Like the post-Easter bombings era, some media institutions and social media groups were relentless in attempting to blame a particular community for the spread of the virus in Sri Lanka. Others attempted to blame the patients themselves for neglecting to take the necessary precautions or seek medical help on time.
We saw a Public Health Inspector telling a popular TV presenter during a talk show that if not for 'three persons,' who he identified as hailing from certain areas, the country could have celebrated Sinhala and Tamil New Year this year.  "I felt anger hearing that, the TV presenter said in Sinhala, you would have felt the same, right?' he asked, turning to the viewers.
It was clear that in almost all these instances, that those reporting these stories paid little attention to the privacy of patients, their families and associates and whether what they published were of public interest or not. Did they obtain the consent of those they were filming?  That's doubtful.  Rather, it was a poor show of professionalism and an abandoning of the ethical guidelines media practitioners are required to adhere to.
The family of the 4th patient to succumb to COVID-19 took to social media to correct the misconceptions reported by a TV station about her brother-in-law getting sick and eventually dying.  The sister-in-law of the victim wrote on Facebook that she was compelled to do so because a 'certain media outlet gave out inaccurate information' about him.
"Even though they corrected it in the 9:30 pm news bulletin after our protest, they never admitted, no apology had been made or referred to the inaccurate news bulletin already aired with inaccurate information," she wrote.
Since the damage is already done by the news bulletin, we decided to correct it by sharing this message with everyone,' she stated, describing the events that led to her brother-in-law contracting the virus, the steps he took to obtain medical help and his eventual death.
This irresponsible behaviour, has, lately become the subject of memes ridiculing the media such as the one copied below from a FB post.  It asks whether the media must be called in separately or whether it accompanies the ambulance, when someone phones 1390.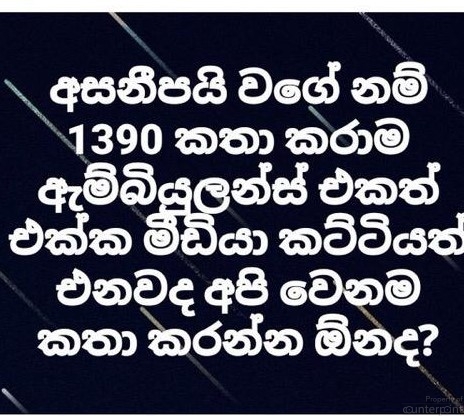 "Its social ostracism of the victims" says Senior Lecturer in Mass Media, Colombo University and Chairman of the National Secretariat for Media Reforms, Dr. Pradeep Weerasinghe.
'Media must maintain a sense of proportion. It is important to tell the facts without exaggeration and not be judgmental. Stigma and the fear of discrimination are preventing people from coming forward and getting tested and this is contributing to the spread of Corona'   he told Counterpoint.
"Media must exercise care and respect the private and family lives of individuals, their homes and health. Intruding on their right to privacy without consent cannot be justified," Dr. Weerasinghe added.
Says Kamal Liyanaarachchi, Complaints Officer (Sinhala media) of the Press Complaints Commission of Sri Lanka, and Media Ethics Trainer, 'Media must be able to differentiate between what is of public interest and the privacy of individuals.   The locality a patient comes from can be mentioned, so other residents can be aware to be extra vigilant, but they must not reveal the identity of the person or publish photos of the individual, the family or their homes.    How are those relevant to the story they are reporting?'
"The first Sri Lankan to contract the virus, went public recently to talk about the do's and don'ts and about the care he received while in hospital.  That, he did willingly as a public service initiative.  But, exposing patients and their associates, without their consent is a totally different issue, that is not public interest' he said.
Points out Dr. Weerasinghe, journalists must follow the advice of medical professionals when covering health related matters.
"Internationally recognized media ethics on reporting health issues state that media must not reveal certain details such as the identity and privacy of victims. Especially when dealing with an epidemic, media should be more careful because revealing too many personal details about patients could cause unnecessary problems to their families and close associates. The use of long-lens or other cameras to photograph or video individuals without consent is unacceptable."
But, in the case of Sri Lanka's media coverage of COVID-19, says Dr. Weerasinghe, there is no sign of 'professional media practices' being adhered to.   .
"Media organisations only try to market their news items without considering social responsibility and media ethics. Moreover, in Sri Lanka, there is no law to take action against media that violates the privacy of an individual.
Apart from various Associations related to the Media, the two umbrella organizations that represent the profession are the Editors' Guild and the Broadcasters Guild of Sri Lanka.  Almost all major mainstream media organizations are members of these Guilds.
Though the Broadcasters Guild has been in existence for a few years, they are yet to formulate guidelines for electronic media practitioners Counterpoint learns.  The Editors Guild on the other hand, has the Code of Professional Conduct, which generally applies to print and digital media journalists, though the guidelines can be applied to electronic media as well.
On matters of privacy, clause 7.1 of the Code says 'The press shall exercise particular care to respect the private and family lives of individuals, their home, health and correspondence, including digital communications. Intrusions on this right to privacy without consent could be justified only by some over- riding public interest."
And 7.2 states "The use of long-lens or other cameras to photograph people without consent on private or public property where there is a reasonable expectation of privacy is unacceptable, unless in the public interest.'
Meanwhile section 6.3 of the Code states that "A journalist shall not knowingly or willfully promote communal or religious discord or violence," while 6.4: i. states that 'The press must avoid prejudicial or pejorative reference to a person's race, colour, religion, sex or to any physical or mental illness or disability.  ii. It must avoid publishing details of a person's race, caste, religion, sexual orientation, physical or mental illness or disability unless these are directly relevant to the story."
Just over a year ago, 19 groups came together to unveil the Social Media Declaration, to "foster a community that encourages the responsible use of social media and the strengthening of digital literacy, to allow for the right to access and an information-based society." Despite all of that, social media which is a platform used by almost everyone, has become a dangerous tool during a crisis, with users not being sensitive  or using common sense when sharing information.
Journalists and media organisations on the other hand are expected to adhere to the Code of Professional conduct when reporting any story or facilitating talk shows etc. Even in the absence of a Code of Ethics, one would expect journalists and the organisations they work for to be socially responsible in the discharge of their duties. Failure to do so is a serious violation and undermining of the profession.  Furthermore, when a majority of journalists and media associations insist on their capability and right to self-regulate, it is a sad commentary on the profession, that government bodies must remind the media of how they must practice their trade.
Here are the guidelines issued to media by the Ministry of Health and Indigenous Medicine on April 2 this year.
Only report verified and accurate information on COVID-19
Do not mention race or religion of persons infected with COVID-19 or of those who die of it
Identify those infected with COVID-19 as patients and not as carriers/transmitters of the disease
Base reporting on technical and scientific basis, and not on personal views of different persons
Do not publish photographs or show videos of those infected with COVID-19 without their permission
When showing video footage of sensitive nature taken at funerals of those who died due to COVID-19, it is best to blur the videos
Do not report in a manner that causes hatred among people
Report on COVID-19 in a positive manner so as to build cooperation and support among people in dealing with the disease