Covid-19: 69 tests positive for virus
As It Happens
Oct 5, 2020
Out of the Minuwangoda apparel factory employees who underwent PCR tests 69 have tested positive for Covid-19, Army Commander announced.
Currently Divulapitiya, Minuwangoda and Veyangoda are under an indefinite curfew after an employee of the apparel factory was tested positive yesterday. Her 16-year-old daughter was also tested positive.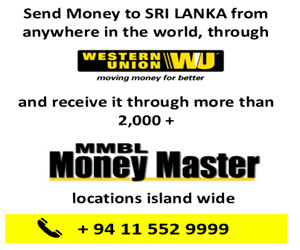 Head of Anti-Covid task force General Shavendra Silva urged the public to avoid non-essential travel and limit all movement to only job-related activities during the next 72 hours.
Decisions taken thus far:
All schools all Island closed until further notice : Ministry of Education
Pre-schools islandwide will also be closed from tomorrow (05 October) – State Minister for Women's Affairs & Child Development
All private & CTB buses will be allowed to transport passengers only according to seating capacity with immediate effect : State Minister Dilum Amunugama
Tution Classes in Gampaha district to be closed for one week from tomorrow : Ministry of Education
Tri Forces & Civil Defence members in Minuwangoda & Divulapitiya areas are advised not to report to work until further notice: Army Commander
Kelaniya University, Wickramaarachci Ayurveda Institute, Yakkala & Higher Technology Institute in Naiwala, will be closed from tomorrow. Students ordered to vacate hostels immediately – UGC
Permission for visitors to Mahara & Negombo prisons suspended with immediate effect: Prisons
Outsiders entering the BIA duty-free shopping complex halted. A decision on closing the departure and arrival terminals to be taken tomorrow. BIA employees who are living in the curfew areas in Gampaha have been informed not to report to work until further notice. : Airport
Meanwhile, US President Donald Trump was also tested positive and is undergoing treatment.