COVID-19 cluster increases to 323
As It Happens
Oct 6, 2020
More than 220 workers of the Minuwangoda apparel factory tested positive for Covid-19 – Said Army Commander.Accordingly, the Minuwangoda COVID-19 cluster increases to 323
Currently Divulapitiya, Minuwangoda and Veyangoda are under an indefinite curfew after an employee of the apparel factory was tested positive on Sunday 04th Oct. Her 16-year-old daughter was also tested positive.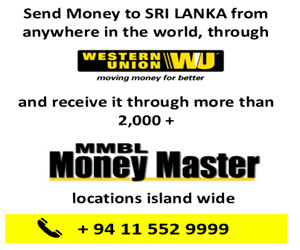 Head of Anti-Covid task force General Shavendra Silva urged the public to avoid non-essential travel and limit all the movements to only job-related activities during the next 72 hours.
Deputy Inspector General of Police Ajith Rohana said violating the Quarantine Curfew is an offense according to the Quarantine and Prevention of Diseases Ordinance, Code of Criminal Procedure and the Penal Code, he said. According to Police information issued to media 51 curfew violate arrested by Police on 05th Tuesday night in Divulapitiya, Minuwangoda and Veyangoda areas. According to the Police another 60 years old resident of Wellawatta arrested over publishing fake news on Covid 19 situation on Social Media.
First round of the Covid -19 In a statement, the police said total 60,425 people were arrested since the curfew was imposed on March 20, for loitering on the roads, gathering and consuming alcohol at public grounds, travelling by vehicle on the roads and behaving in an unruly manner while intoxicated, defying curfew rules. Over 12,000 vehicles have also been seized since March 20. (CPR)
Quarantine Curfew timeline history in this year
18 March 2020 :  Puttalam District and Kochchikade Police Division in Negombo
19 March 2020: Puttalam, Chilaw, Negombo-Kochchikade to be temporarily lifted while curfew imposed within the Ja-Ela and Wattala Police Divisions.
20 March 2020: Island-wide Police curfew imposed till 23 March 2020.
23 March 2020: temporarily lifted for a period of 8 hours except for 8 districts.
24 March 2020: imposed again in 8 districts temporarily lifted and Colombo, Gampaha and Kalutara districts were identified as high-risk. The curfew imposed on those districts was to be continued until further notice.
30 March 2020:  temporarily lifted in all but 6 districts continue.
6 April 2020: temporarily lifted for 8 hours in all but 6 districts.
9 April 2020: in 19 districts temporarily lifted.
16 April 2020:  in 19 districts temporarily lifted.
19 April 2020:  Government decides to relax the ongoing curfew in several districts and police divisions.
20 April 2020: Curfew which was set to be lifted on the 22nd of April and 4 districts extended until the 27th of April
26 May 2020 Curfew only from 10PM 4.00AM
28 June 2020 No Curfew in the island