Cricketing Lessons From Bangladesh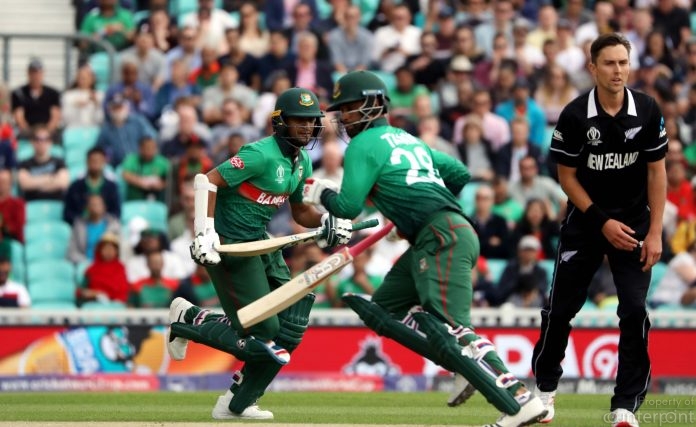 All hell broke loose in cricket circles when Jagmohan Dalmiya, then ICC Chairman decided to grant Test status to Bangladesh in 2000. The Western block – England, Australia and New Zealand didn't take to Bangladesh being given full ICC status kindly. Dalmiya, the Indian cricket supremo was a Bengali himself having built his business empire primarily in Calcutta. Being a Bengali, he was accused of promoting Bangladesh's case, but he was smarter than that. The larger picture was that the arrival of Bangladesh had tilted the cricketing power scale towards the Asian bloc as Dalmiya had the support of India, Pakistan, Sri Lanka and of course Bangladesh. He ruled world cricket with an iron fist.
Despite their early struggles, Dalmiya promised that Bangladesh will go onto become a force in world cricket and there's every sign that they are getting there. In limited overs cricket, they are a real force having reached the finals of Asia Cup last year at the expense of Pakistan and Sri Lanka. They also beat Sri Lanka in a Test match in Colombo two years ago and already have won Test matches against England and Australia at home.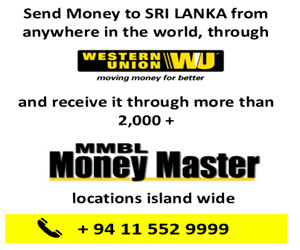 Sri Lanka Cricket it must be told generously hosted Bangladesh during their early days when other nations gave them little exposure. These games were considered mere warm-ups or opportunities to groom younger players and seniors took a break. Sri Lanka still won with big margins.
Times have changed significantly. Bangladesh are currently ranked ahead of Sri Lanka in ODIs having secured the seventh spot while Sri Lanka are at number nine. Furthermore, they are giving Sri Lanka a taste of their own medicine. For the ongoing bilateral series, Bangladesh have rested their star all-rounder Shakib Al Hasan, who had a sensational World Cup.
In a bid to make an impact in international cricket, Bangladesh followed the Sri Lankan module. They invested heavily on their grass root levels and Sri Lankan coaches were taken to Dhaka to work with the up and coming players.
They also hired Chandika Hathurusingha, who was largely instrumental in changing their fortunes across all formats of the game.
Hathurusingha was given a free hand by the Bangladesh Cricket Board. When the Head Coach once disciplined Shakib, their star performer, the officials wanted him not to disturb the apple cart as Shakib was their main match winner and world's number one ranked all-rounder. Hathurusingha was called up for a board meeting and was asked to explain. He then drove home a valid point. 'Do you want to have the world's best all-rounder or you want to become world's best team,' he asked. The point was loud and clear. Sanity prevailed. Shakib was suspended and was told to behave. Since then Shakib has made giant strides in the sport.
Impressed by the turn around that Bangladesh had in a very short period under Hathurusingha, Sri Lanka Cricket promised him the sun and the moon and successfully wooed him to return to Colombo to coach the national cricket team.
A respected cricket coach, Hathurusingha had done ground work to identify players who should go onto feature in the 2019 World Cup. A change of selection panel in December 2018 brought all those preparations back to square one as the selectors backed several players who weren't part of the World Cup plans. For the World Cup, the selectors brought in three players who hadn't featured in an ODI for more than 18 months and two players who hadn't played one-day cricket for more than four years. The results were devastating and now they want to have Hathurusingha held responsible for a poor World Cup show. The grapevine has it that BCB has approached Hathurusingha to give up his Sri Lankan job and return to Bangladesh. A prophet it is said is not welcome at home.
Bangladesh also boasts state of the art cricketing facilities in all their major training centers. Five years ago, they had borrowed SLC's master plans for the infrastructure and put them up in double quick time. SLC meanwhile ended spending money on worthless causes. Our board owns three international cricket venues and none of them possess a swimming pool, a must for a modern training facility.  Despite the unstable political situation in the country, Bangladesh cricket has been free of politics. Since the Yahapalana government came into power four years ago, we have had four different Sports Ministers and each time policies have been changed severely affecting the game.
With a population over 164 million, Bangladesh has the ability to market their cricket better than SLC with television partners and sponsors. They also have a vibrant franchise based T-20 league where some of the finest players from overseas take part. Sri Lanka has been talking about it for sometime but have not been able to get the ball rolling..
Our cricket also has been plagued by match fixing and corruption. Zimbabwe, another nation that was granted Test status after Sri Lanka have failed to live up to expectations. They were recently suspended by ICC due to politicization of the sport. Sri Lanka could end up suffering the same fate while Bangladesh is thriving.