current outbreak -due to spread of different strains
As It Happens
Oct 31, 2020
---
Covid -19 is spreading fast. It is now in practically all districts. Health officials are urged people to limit movements for avoided a nation-wide curfew.
"There are several hundred patients being reported each day," Chief Epidemiologist Sudath Samaraweera told reporters. Total cases over 10,424 and 20 deaths-massive outbreak up to evening 31 October. However patients recover & discharged from hospital raising total number to 4,399.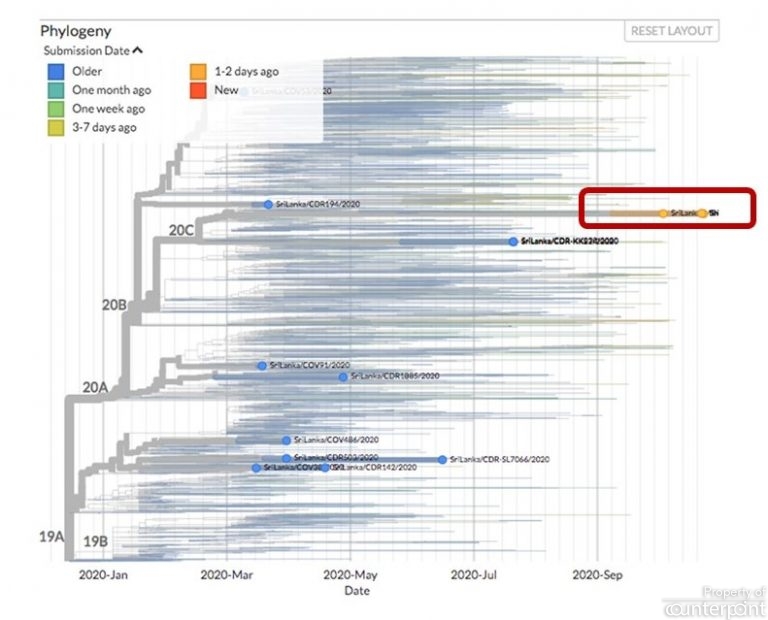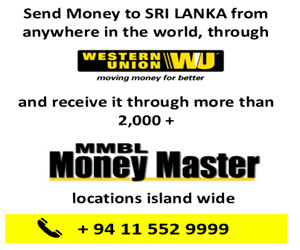 Figure: Phylogenetics of the current strains (circled) compared to previous strains in Sri Lanka (blue dots) and other strains in the world (source Nextstrain.org).

The scientists at the Department of Immunology and Molecular Medicine and Allergy, Immunology and Cell Biology Unit of Sri Jayewardenepura Univercity
embarked on carrying out whole genomic sequencing of the virus, to determine to see if the current outbreak is due to spread of different strains, if there are certain mutations that result in the rapid spread of the virus and to investigate the relationship between the current circulating virus strains to previous strains circulating in the county. 
Here the statement issued by the university today.(CPR)