CWC Seeks New Horizons for Plantation Community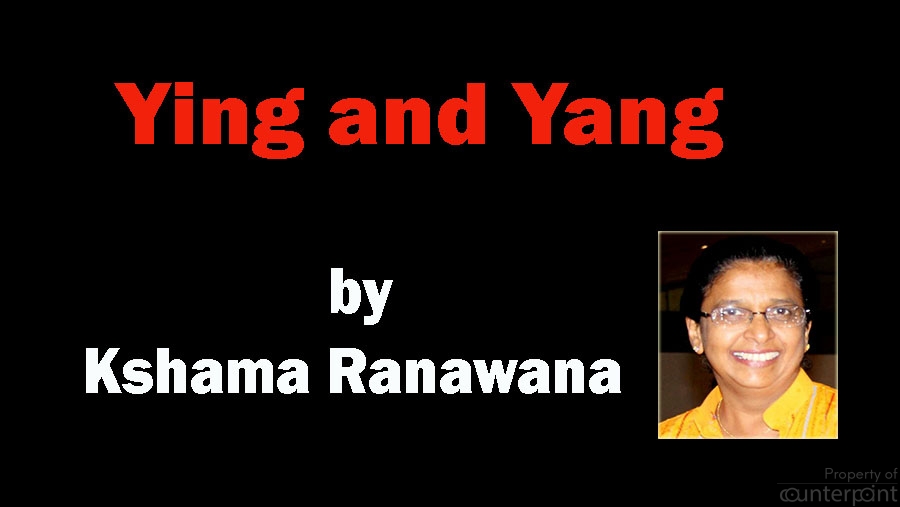 Current leaders of the Ceylon Workers Congress (CWC) believe it's time they stepped up their efforts to bring plantation workers on par with all other Sri Lankans in terms of economic and educational standards.
Even as the country and the world moved on, life on the plantations have barely changed, they say.  "The CWC was primarily concerned with winning citizenship rights, and then protecting that hard won privilege.  It is now time to move on and improve all other living conditions,' explained Assistant Secretary, International Relations of the CWC, Bharath Arulsamy, speaking to reporters in Colombo, earlier in the week.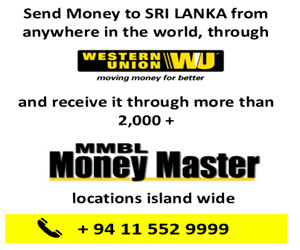 However, he hastened to add that their focus is not only the plantation sector, but all those who live on the margins of society.
Energised by a mostly younger leadership, its General Secretary Jeevan Thondaman is in his twenties, and was recently appointed  State Minister of Estate Housing and Community Infrastructure Facilities, Arulsamy added that the CWC itself has of late, been able to attract a large number of youth to its membership. A Trade Union, the CWC is now modernised and is targeting both the formal and informal sector, he said adding that a Youth Congress will be set up in every District.
One area the Trade Union is focussing on is education.  It is a well-known fact that educational facilities on Estates as well as in most rural and far flung areas in Sri Lanka have many drawbacks.  Naturally then, recent news of a young woman from the plantation sector qualifying as an Attorney-at –Law was cause for celebration. She is not the only one, despite the many hardships faced; Arulsamy stated that several children from a plantation background have gone on to university and other higher seats of learning.  Yet, the numbers are few.  The CWC has launched a survey to gather data on the number of school drop-outs, those who have completed the O'level or the A'level, numbers in university, the study streams they are in and also the names of the universities.
Now the CWC is asking the government to appoint graduate teachers to Estate Schools, though there might be some work needed in terms of upgrading the schools, especially if there are no laboratories etc. for science subjects and other related infrastructure developments.   There is, according to Arulsamy an overall shortage of teachers for Estate schools, and they have requested the Minister of Education to rectify same within the year.  Explaining that the Thondaman Vocational Training College in Hatton had come in handy for on-line teaching during the COVID-19 lockdown period, he also said that in the event a specialised teacher is unavailable for any grade, they would arrange for e-learning seminars for those students.
Moreover, there are plans to upgrade the crèches and provide necessary training for nursery class teachers.
Education, good nutrition and sports are key to improving the life style of plantation workers, he explained, adding that though the community has produced a body builder and a marathon runner, they lack the exposure they need to further develop their careers.
The CWC has also decided to be more pro-active in attending to the needs of migrant workers who are employed overseas.  Though assistance through the Sri Lankan diplomatic missions is available as well as through the Foreign Employment Bureau, the CWC sees a gap in services provided and has decided to partner with the International Trade Union Confederation (ITUC) to attend to the requirements and emergencies faced by this sector.  Overseas migrant workers are drawn from all communities in Sri Lanka, including the Plantations sector.  A majority of migrant workers are women.  Arulsamy emphasises that all of their initiatives encompass all communities and not only those who hail from the estates.
There also seems to be some discontent about women going overseas to work, though this is not an aversion peculiar to the CWC.  Several officials, especially the male of the species seem to see this occupation as one that is unfit for women.  And, like many who want our womenfolk to remain in the country, the CWC too is promoting self-employment schemes as a means of work and income for women.
In this regard the CWC along with the Employers Federation of Ceylon had participated in a Life Support seminar at Avissawella earlier this year, organised by the Japan International Labour Foundation (JILAF), through its Supporting Grass-Roots Activities (SGRA) project.  A report on the JILAF website states that following the seminar, the thirty four participants which included livestock farmers, three-wheeler drivers, domestic workers and street vendors, had indicated an interest in continuing the project both in the 'outskirts of Colombo and in the mountainous district of Nuwara Eliya.'  The project is focussed on assisting individuals improve their household finances.
Arulsamy also pointed out that though 667 houses of the 4000 planned,  had been completed between 2015 and 2019 in the plantation areas with Indian assistance, the necessary infrastructure for which the Sri Lankan government was responsible for had not been provided.  While rectifying this issue, he added that it is State Minister Thondaman's intention to build single storey houses with flat roofs, owing to the limited land area available, and also as a provision for later generations to build upwards.
Indeed, the CWC seems to be reenergised and looking at long term efforts of uplifting a community that has, for generations lived and worked in the most pitiful circumstances.
First arriving on Sri Lanka's shores in the in the 1830's from India, to work on our tea and rubber plantations,  their lives have seen little change  economically or socially, despite the fact that it is on their backs that Sri Lanka made a name for 'Ceylon Tea' and also  continues to earn much needed foreign exchange.
Yet, when Sri Lanka won independence from the British in 1948, this community was designated as 'temporary immigrants' and denied citizenship and voting rights.  It wasn't until the 1980's that the government of Sri Lanka finally granted them citizenship to stave off the many strikes on the plantations and also to ensure disgruntled members would not join the fight for a separate State that the Tamils in the North and East  were fighting for.  Until that time, various agreements between the governments of Sri Lanka and India resulted in forced repatriation to India of hundreds and thousands of plantation workers, despite the fact that most of them had been born and raised in Sri Lanka.  Later, some were allowed to remain in Sri Lanka, while others were repatriated.  Basically, this community which has toiled under very harsh conditions and contributed much to Sri Lanka's economy remained for years a stateless group.
It was the CWC that led the fight for citizenship of plantation workers in the 1950's.  And now, the trade union believes it is time to uplift plantation workers and others living on the margins of society to a more dignified and economically secure life-style.