Economic Revival and Poverty Reduction Budget 2021
As It Happens
Nov 17, 2020
Prime Minister & Finance Minister Mahinda Rajapaksa deliver the 2021 Budget speech in Parliament said that development budget aimed at economic revival and poverty reduction.
According to the statistics the expected economic growth rate for 2021 is 5.5 percent. Fiancé Minister inform that it is the govt's medium term vision to reduce the budget gap through increasing the economic growth up to 6 percent and increasing the government revenue from its current level of 9.7 percent to 14.1 percent in 2021.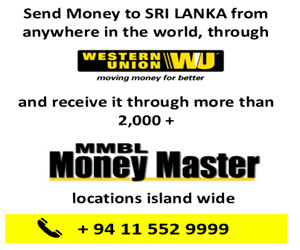 He said the budget would strengthen the Vision of Prosperity strategy of President Gotabaya Rajapaksa. Government Revenue target is Rs.1,961b and & Expenditure will be Rs. 3,525b. According to the date gap 9% of the GDP and it is historical figure. Non-Executive Government employees permitted to engage in other jobs after regular work hours and Retirement age of Private sector employees Both men & women announced as age of 60. Much awaited Daily wage of plantation workers to be increased to Rs. 1,000 from January 2021.
(CPR)
Full speech below
http://www.treasury.gov.lk/documents/budget/2021/budget_speech_en.pdf