ETI and The Finance Depositors to be repaid
As It Happens
Jun 30, 2020
Depositors with less than Rs. 600,000 invested with The Finance Company PLC and the ETI Finance will, receive their monies back.  This move will be the first phase of returning monies to depositors of the two companies, a Release from the Presidential Media Division announced.
The media release adds that President Gotabaya Rajapaksa has directed Central Bank officials to seek legal advice with regard to the insolvent companies and take appropriate action.  He has also stated that the assets of both the ETI and The Finance Company will be assessed and taken over without litigation and monies owed to the public will be returned. The President, the release adds has observed that depositors must be repaid 'even by seizing all properties owned by the two institutions."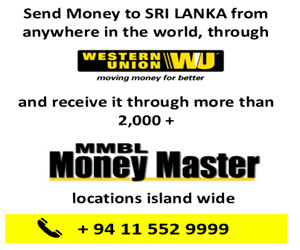 At a meeting held with Central Bank officials, representatives from amongst the depositors of both financial institutions and P B Jayasundera, Presidents Secretary and S R Attygalle, Secretary, Ministry of  Finance, on Monday, June 29th, the President  had stated that a committee comprising members from the Presidential Secretariat, Central Bank, the Treasury and depositors will be appointed to 'monitor the future  course of actions on this issue."    Stern action will also be taken, the President has said, against those who fail to repay their loans.
The meeting had taken place to review the repayment process of the two financial institutions.
A Presidential Commission of Inquiry (PCoI) has also been appointed to look into the transactions of ETI Finance Ltd.  Measures taken by the Central Bank in regard to this issue had been discussed in detail.
Central Bank Governor Prof. W.D Lakshman had stated that measures to initiate appropriate solutions for complaints and grievances by the public will be provided following a thorough investigation, by the Monetary Board at its next meeting.
The Governor has also assured, states the media release, that he will address short comings that directly impact the public at the Central Bank to 'restore its dignity as an institution.'