Family Planning Is Not About Controlling Population Growth

Is the woman's right to choose how many children and when she is ready to have them, respected in Sri Lanka? (photo courtesy cshw.health.gov.lk)
One in every third pregnancy in Sri Lanka is unplanned and results in a host of negative issues that impact mothers and children across the land.
While family, community and religious pressure is brought upon women to have more children, sparse attention is paid to the health of the mother and child and the family's economic status.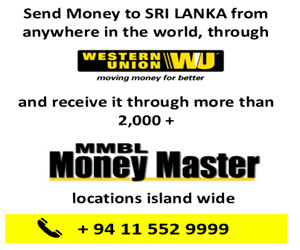 According to statistics provided by the UNFPA, around 360,000 pregnancies occur each year in this country, with 326,000 live births recorded in 2017.   In that same year, there had been 127 maternal deaths, of which, 28 had been directly connected to unplanned pregnancies.  The number of stillbirths reported in that year was 1,770.
Explains Dr. Kapila Jayaratne, the National Programme Manager, Maternal and Child Morbidity & Mortality Surveillance, Family Health Bureau and Secretary of the Sri Lanka Medical Association,  a pregnancy is determined as  unplanned or unintended,  when ' no children or no more children are desired at the time of conception or mistimed, in that it occurred earlier than planned."  It is an indication that there is an "unmet need for family planning.'
He adds that health authorities can only speak on the births registered with them, and that there is a possibility that there are unregistered pregnancies as well.
Interestingly, unplanned pregnancies seem to occur mostly amongst the over 35 age group and more amongst those whose economic and educational status is below standard expectations.   Younger, educated women meanwhile seem to be able to space or delay their pregnancies.  According to the Demographic and Health Survey of 2016 the percentage of married women who do not use contraception is at 35%.
Despite a fairly well run health system with home visits by midwives, unplanned pregnancies continue to negatively impact both mother and child; delayed or infrequent access to antenatal care, unhealthy lifestyles, and bladder or urinary infections are just a few of the consequences.  More often than not, women would register for health care, after attempts to abort the foetus, and in a country where women are denied access to medically safe abortions, except under certain situations, this means that the life of both mother and child are at risk by the time health care is accessed.  According to the 2015 National Guidelines on Post-abortion, 10-13% of maternal deaths are due to unsafe abortions.
Post pregnancy brings with it a host of other issues, where, as Dr. Jayaratne explains the incidence of low birth weight, prematurity, neonatal mortality, stillbirths etc. are high.  As well, often times such babies are neglected or abused as they were not wanted in the first place, and children growing up with such negativity in turn could develop behavioural issues and become a burden to the health and economic systems of the country.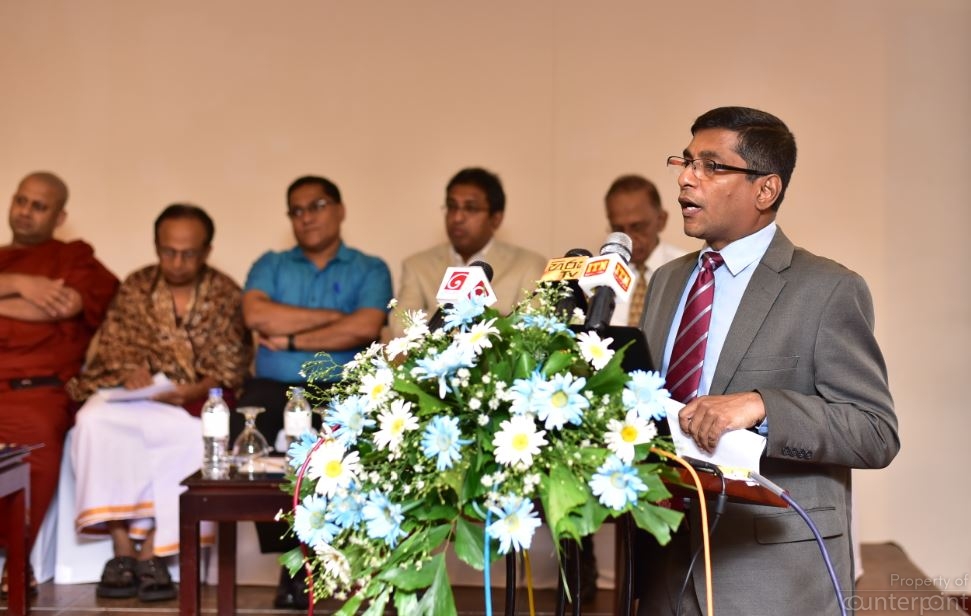 For the medical profession and other health care providers, advocating sound family planning practices amongst the people, seems to be an uphill battle. Explains Prof. Hemantha Senananyayake, Head of the Department of  Obstetrics & Gynecology,  Faculty of  Medicine, University of Colombo, myths and misconceptions result in women having to bear more children, whether they are ready for it or not.  It is similar to any conflict situation, he says, where it is the women who are left to carry the burden.   There are those who adamantly believe that the use of contraceptives  are cancer causing or results in infertility, yet these medically accepted methods have been tried and tested for years and declared safe, he points out.
A vast majority of women, he explains, opt to limit their children to two.  A sentiment echoed by Dr. Jayaratne who states that even amongst most doctors, it's a two child family.  However, amongst the economically disadvantaged, those who are most susceptible to community and religious pressures, the story is different. Says Dr. Jayaratne, the recent death of an infant due to malnourishment in the Tissamaharama area is a classic example of a poor family trying to make ends meet and feed a family of four children.   "The mother is anemic, and the other children in the family too are malnourished.'
"Religion plays a dominant role in the lives of the populace, and disapproves of family planning, yet, religious organisations are not around to support and take care of the health and economic needs of the family during the pregnancies and after the babies are born,' says Dr. Jayaratne. It is the same with efforts by the Sinhala community to persuade women to have more children, using the bogey that the Sinhala race would soon be outnumbered by other communities in Sri Lanka. "What supports do they provide families after the birth of the children?'   It's a myth, says Professor Senananayake who points out that at the current rate of population growth, even though there will be a narrowing in the gap in numbers between the Sinhalese and other ethnicities, "even in a hundred years, the Sinhalese will be in the majority.'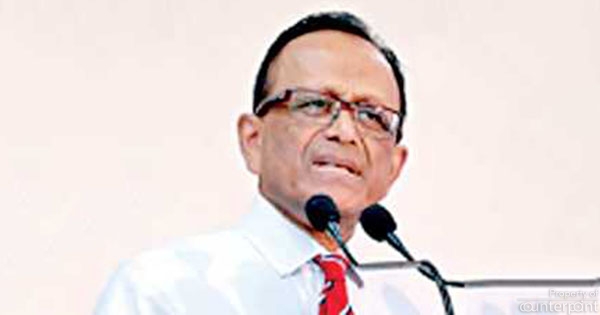 Though a larger proportion of unplanned pregnancies occur amongst married couples, evidence indicates that women prefer to space out the pregnancies, Prof. Senanayake told Counterpoint.  'The commonest reason by far is that the youngest is to too young, for the mother to consider another pregnancy.'   However, more often than not, they succumb to pressure brought upon them by their partners, parents, society and religious bodies.  Says Dr.Jayaratne, a survey of women carried out after the birth of the baby, revealed for a good number of them, it had been an unplanned pregnancy.
Both Senanayake and Jayaratne stress that it is the woman's right to determine when and whether they should bear a child.  As the UNFPA states, 'Every woman has the basic human right to decide whether, when and with whom to have children. This right was reaffirmed in 1994 in Cairo at the landmark International Conference on Population and Development (ICPD), where 179 governments – including Sri Lanka – agreed that sexual and reproductive health and women's empowerment are intertwined, and are at the heart of sustainable development."
Senananayake and Jayaratne state that society erroneously believes that family planning controls population growth.  However, that is not the case they say; women may have as many children as they want as long as they are healthy enough and mentally prepared for it. Family planning is about spacing out the pregnancies, to ensure that both mother and child are healthy and also acknowledging the right of the woman regarding how many and how often she would want to have a child.