Hate speech used less on social media platforms;
Female candidates face intense scrutiny; CMEV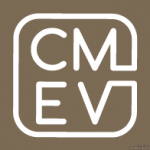 Strick regulations and proactive removal of hate speech and misinformation could have led to the lower number of hate speech and divisive language used on social media platforms during the current election period compared to last year's Presidential Election, the Centre for Monitoring Election Violence (CMEV) states.
"Since the last election, a number of social media platforms including Facebook have made certain changes to their policies and procedures on hate speech," the CMEV stated in its latest report.
A number of the large Facebook groups, it added, that were spreading hate speech content also no longer seem to be operative.
The election monitoring group also added that forms of hate speech is more prevalent at the ground level.
"Most instances of hate speech can be observed at door-to-door canvassing and small pocket meetings partly because there is less scrutiny at that level. The campaigning restrictions due to COVID-19 which have greatly reduced large public rallies, printed materials and posters has also intensified ground-level campaigning targeted at small numbers of voters, which provides a certain insulation to any hate speech that is being expressed," it pointed our further.
Meanwhile, female candidates are found to be at the receiving end of hate speech as a result of competition for preferential votes.
Numerous female candidates across the country are facing intense scrutiny from within and outside their parties, the CMEV states adding, the work backgrounds and past associations of such candidates are leveraged in misogynist ways to denigrate them, insinuate that they have bad character and suggest that they are unsuitable for office.
"Party leaders and establishment figures rarely condemn or reproach such allegations, which leads to them continuing unabated," the CMEV pointed out.