Getting An Education Or Cramming To Pass Exams?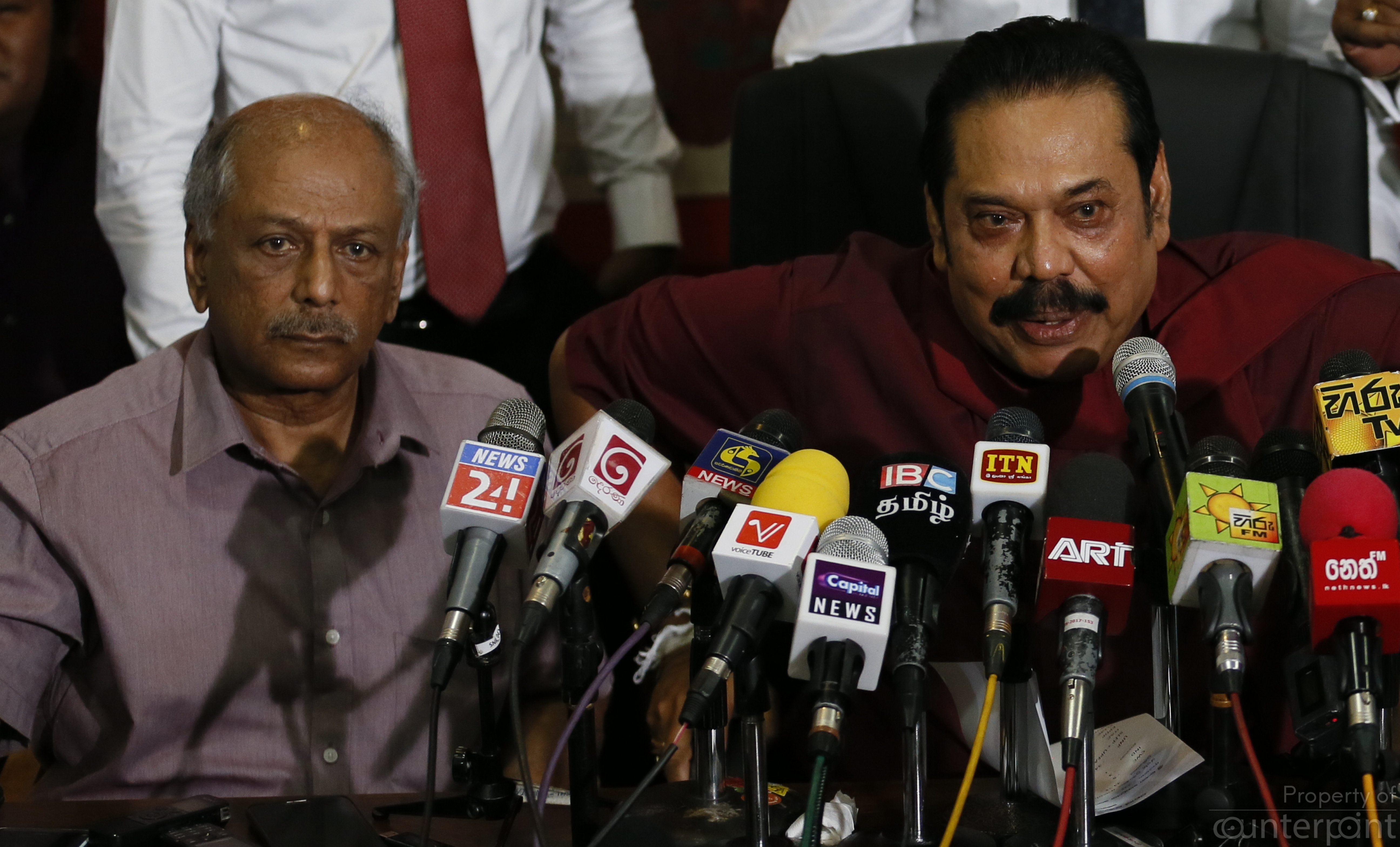 All work and no play! The looks on their faces say it all; once they start regular schooling they have very little time to spend playing and having fun.
I used to meet a mother, a little while back, who brought her two children to the same swimming class as my daughter.
The older child was a boy of ten who seemed really keen on his lessons and would rush into the pool as soon as the coach got in. But one day, he just sat on a bench near the changing room, clutching a book to his chest, wistfully watching his little sister swim. Wondering why he was not in the pool, I asked his mother if he was unwell.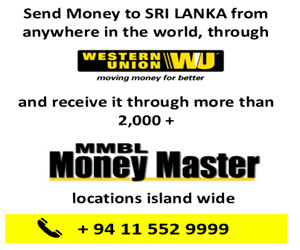 "No, no, there is nothing wrong. But he is doing the Scholarship Exam next month, so he has to study," she replied with a smile, urging the boy to open his book and "study".
He was a student at a popular school in Colombo, and I was puzzled as to why he was sitting for the scholarship exam in the first place. Where would he go from that school anyway? And why pressure a ten year old to sit for a public exam when there was nothing to gain in terms of moving to a "better" school, not to mention the absurdity of bringing him to a swimming pool only to make him sit and study!
"Oh, I just want to check his standard," was her firm reply.
It's an answer I have heard many times over, when I ask parents why their children, who are already in popular schools,are sitting for the Scholarship Exam.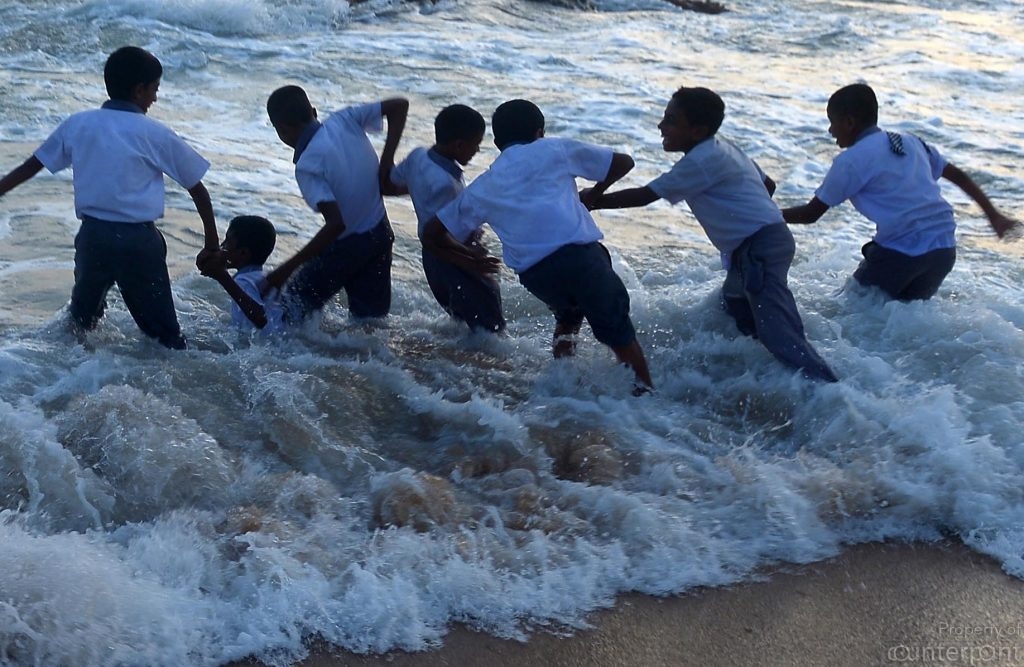 No longer is it a way for children from less developed schools to get into ones with more facilities; the exam is now all about 'standards.'   Popular government schools, semi government and private schools too, have got caught up in the 'Shishathwaya' madness, preparing children from Grade 3 onwards, with extra classes before and after school hours, to somehow ensure that the 'good name' of the school stands out. A parent whose son is in Grade 3 in a semi-government school, had to cough up Rs. 2000/- recently for photocopies of past papers that the school was providing.
As if the Scholarship Exam is not a burden around their necks, children have the GCE O'Levels and A' Levels to look forward to as well, taking the exam frenzy to another level altogether. And then, in between these public exams, are all those 'term' tests. Even in Grade One, children are required to answer question papers and the marks scored are recorded in their term reports.
There is nothing more dispiriting than watching six year olds pouring over their books, trying to memorise lessons beyond their understanding, while the grass outside lies un-trampled and swings in parks, unused.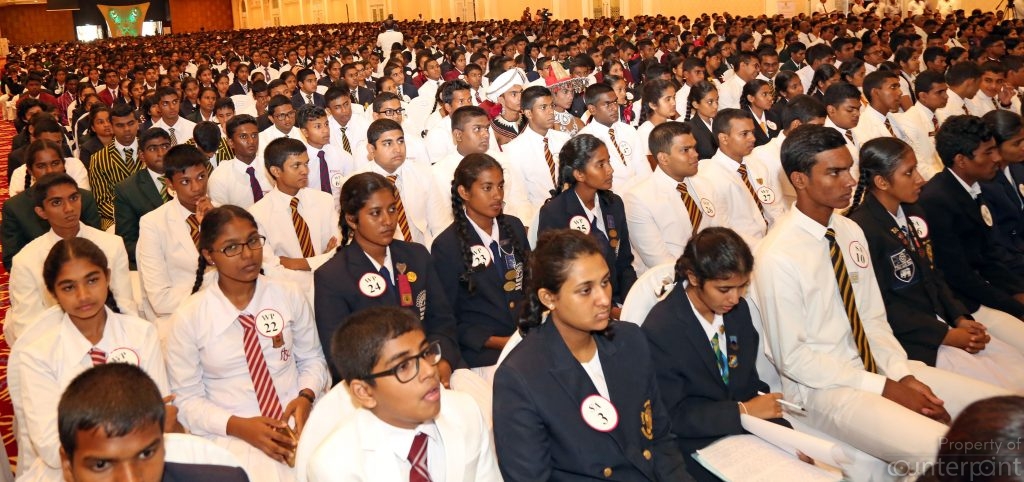 That is why I was really pleased to hear recently, that the National Child Protection Authority (NCPA) has proposed to ban these 'cram-fests' for children under the age of 17. By taking on the 'exam culture' in our schools, the NCPA has certainly put a foot in the right direction and as a parent with school going children, it's certainly better late than never.
But, I wonder if it's easier proposed than actually implemented, given the current education system and mind-set of most parents.
For one thing, exams are part of our national psyche. So deeply ingrained are they, that many a good citizen out there thinks they are absolutely essential. Otherwise how will you know if your child is better than your neighbour's, right?
The intense competition starts even before our children learn to hold a pencil and continue all through the best years of their lives.
A big part of the problem is the school curriculum itself. Looking at my 12 year old's text books, I often wonder whether the whole point of the lesson is to make it as complicated as possible or help children find joy in learning. Even a subject like religion that should ideally be simple and meaningful to children, is tough! Therefore, it becomes just another subject children have to pass.
So, even after the sun has set and the night sky lights up, you will see our children, some still in their school uniforms, being escorted home from some 'panthiya' or the other. The whole point of education seems to be passing an exam and trying to make head or tail of complicated syllabi, not understanding the subject. Forget reading books for pleasure and climbing trees. Our children are pushed to outdo each other and strive to be at the top of the class at any cost!
A child is not allowed to develop at his or her own pace or indeed, think for themselves. Instead, schools go into factory-mode where children are merely part of an assembly line. And parents simply join in the "fun", driving their offspring to be better than the rest; to somehow live up to their own ambitions. For at the end of the day, it all boils down to marks scored and prizes won. Not lessons taken to heart that would last a lifetime, or friendships cultivated. It is little wonder that our children have lost sight of humanity and instead, see only the importance in materialistic achievements.
There are some schools, however,such as Methodist College, Ladies' College, Bishop's College and S. Thomas' College Mt. Lavinia,that have done away with exams in primary school. But they too have to navigate the minefield of a local curriculum.
Most schools across the country are thus confined to archaic teaching methods and impractical syllabi. It also does not help that whatever funding allocated for education appears to go only to the 'big' schools. Small rural schools, and even a lot of urban and semi- urban schools have been completely overlooked and lack even the most basic of facilities such as toilets and playgrounds. Some are lucky if they have enough teachers.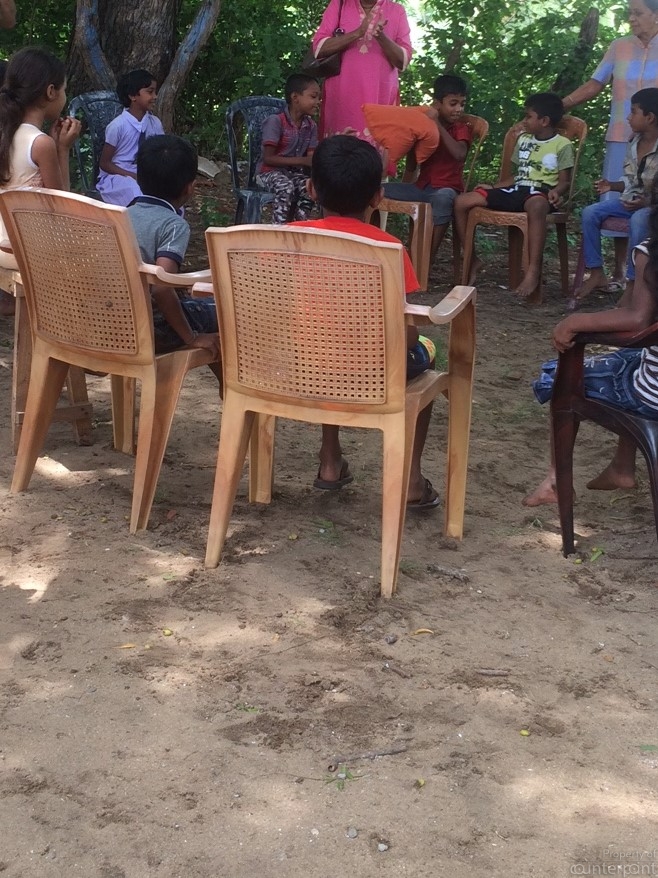 Asking parents to send their children to the nearest school is one thing, but ensuring that those schools have good facilities and quality teachers are another. No wonder parents clamour to get their kids into popular schools through fair means, or foul.
Another challenge to doing away with exams is that they are great business. Just take a look at all the study guides and past papers for sale in our bookshops and you will get an idea of how commercialized exams have become. And what a money- spinner tuition is! A few years ago, an Accounts tutor had gifted one of his students a car because she had got the best results in the island! As we can all see, now big tutories and tuition teachers compete for space on boundary walls and billboards to advertise their trade.
Against such a backdrop, it would be a real challenge for the NCPA and education reformists to bring about a lasting, positive change.
But it is not impossible.
Developing small schools and encouraging teachers in such schools through good salaries and bonuses for serving outstation or in lesser known schools, will certainly help. But serious parent education is also crucial. Workshops and discussions should be held in every school (or as many as logistically possible), across the country, about the negative aspects of exams, highlighting the stress and psychological damage to children.
Also, vitally important, is creating awareness and training those who draw up school curricula. A broad minded, practical, simple and modern approach is the need of the hour.
We don't have to become like Finland or Japan. We should strive to be uniquely us. But, without the exams please.