How alleged bid to kill Prez was revealed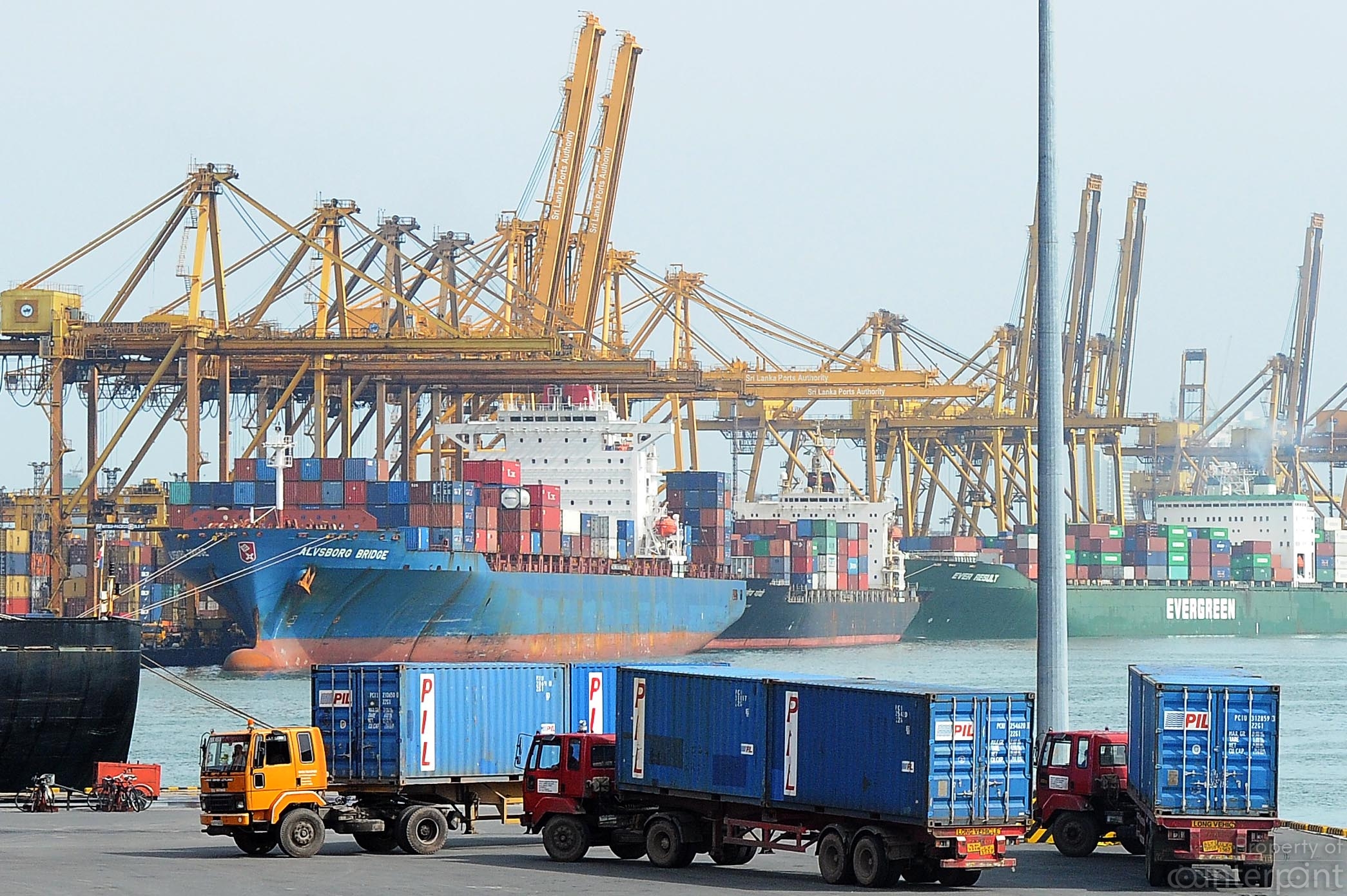 Gotabaya Rajapaksa speaking after being sworn in as President.
A plot to harm President Gotabaya Rajapaksa or someone close to him has recently been bared, and a suspect arrested. The CID is conducting a high level investigation into the alleged plot and some more arrests are likely, according to the police.
The police did not take foreign intelligence warnings of the Easter Sunday attacks seriously until disaster struck, snuffing out more than 250 lives, in churches and hotels. IGP Pujith Jayasundera and former Defence Secretary Hemasiri Fernando are currently languishing in remand prison for their failure to have acted on those warnings. Having learnt a bitter lesson, the police now do not leave anything to chance in handling information related to terrorist threats.
How did the police come to know about the alleged plot and arrest the suspect who was allegedly planning to assassinate President Rajapaksa?
Counterpoint met the top investigators handling the high-profile case.
History of brush with death
President Gotabaya Rajapaksa found himself within the striking distance of the Grim Reaper's scythe, several times, while serving in the North and the East, as an army officer during the war years. He and his troops had a narrow escape in the Eastern jungles in the 1980s during a special operation. Field Marshal Sarath Fonseka, who was a young officer at that time, was also involved in the successful op, which helped capture an LTTE camp, where a large number of vehicles, robbed by the LTTE, were found.
The officers and their men were tired and starved, and some of them suggested that they have something to eat before returning to base. Having knocked up a meal, they were about to enjoy it when all hell broke loose. Mortar fire rained down on them. Reinforcements for the fleeing Tigers had come earlier than anticipated. The troops took cover, while offering resistance, and retreated.
Gotabaya also had a brush with death in another fierce battle during Eelam War I, in the North in the late 1980s. He thought it was curtains for him. That was during an operation in Jaffna to rescue a group of soldiers surrounded by the LTTE. Several of his men around him perished in the attack.  It was in Civvy Street that he came under a direct terror attack.
On 01 Dec 2006, LTTE suicide cadre attacked the then Defence Secretary Rajapaksa's convoy at the Pittala Junction, Colombo 03. The explosion destroyed several back-up vehicles in his security convoy and badly damaged the car in which he was travelling. Two people were killed and 14 others injured in the incident. What saved him was the armour-plated vehicle, which took the blast of bomb, which had been concealed in a trishaw. Subsequently, in a brief interview with a Sri Lankan newspaper he attributed his escape to a divine intervention of sorts.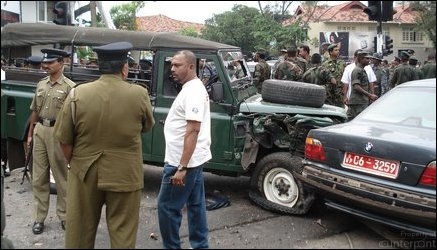 That abortive assassination bid marked a turning point in Eelam War IV. The Rajapaksa government realised that the LTTE was not interested in a negotiated settlement and would do its darnedest to achieve its separatist goal militarily. The government stepped up its military campaign, which led to the defeat of the LTTE in 2009.
Threats in peacetime
A police informant by the name of Namal Kumara claimed, last year, that there had been a plot to assassinate both the then President Maithripala Sirisena and Gotabaya. He told the media that his assistance had been sought for the planned assassinations. He named names and produced the recordings of some telephone conversations he had had with the then Head of the Terrorists Investigation Division of the police DIG Nalaka de Silva, who was arrested and remanded for having allegedly plotted to carry out the assassinations. A court case is underway.
The circumstances that led to the arrest of a suspect, who is allegedly to have conspired to assassinate President Rajapaksa, during his campaign trail, are of interest.
On Dec. 01, the Katunayake police, acting on a tip-off its Crime OIC Sub Inspector Indika, conducted a raid on an illicit brewery at Madura, Katunayake. It was a lightning operation, but the bootleggers had somehow got wind of the raid and bolted, taking with them a stock of rotgut. Disappointed, the raiding party was on its way back, when someone came running towards SI Indika, who recognised him at once. It was a trusted police informant, living in the area. "Sir, I have been trying to reach you, but in vain," said the other. "I have some earth-shattering information, could I talk to you?"
The police officer, having taken the informant known as Kandiah aside, was all ears. The latter began his story. "Sir, as you may be aware, my brother, Madan, works in the Free Trade Zone and stays in a boarding in the area with two others. One is a friend of his, named Kamalraj, and the other from the East and he calls himself Hakeem."
The police are aware of the informant's background. Kandiah is a member of a family honoured by the LTTE for its involvement in its military campaign. Their elder sister was a senior LTTE cadre, who died in the war. Madan, 22, had been working in the FTZ for about two years.' Kamalraj is also from a Maaveerar family.
"Hakeem has been staying with brother and his friend for about three months," said Kandiah. "They are boozing pals. Hakeem is about 26 years and rarely goes out. His wife has left him and she and their child are living with her parents. There had been nothing suspicious about him until recently. After a boozing party, a well-oiled Hakeem revealed something that shocked my brother and his friend beyond measure."
Kandiah confided to SI Indika that Hakeem was aware that Madan and Kamalraj had been in the LTTE before leaving the outfit to find employment. "Hakeem told them as members of 'Maaveerar families they could help him accomplish a very important mission. He said SLPP presidential candidate Gotabaya or a prominent figure in that camp had to be physically eliminated and if my brother and his friend could help him with the mission they would be able to live comfortable lives overseas."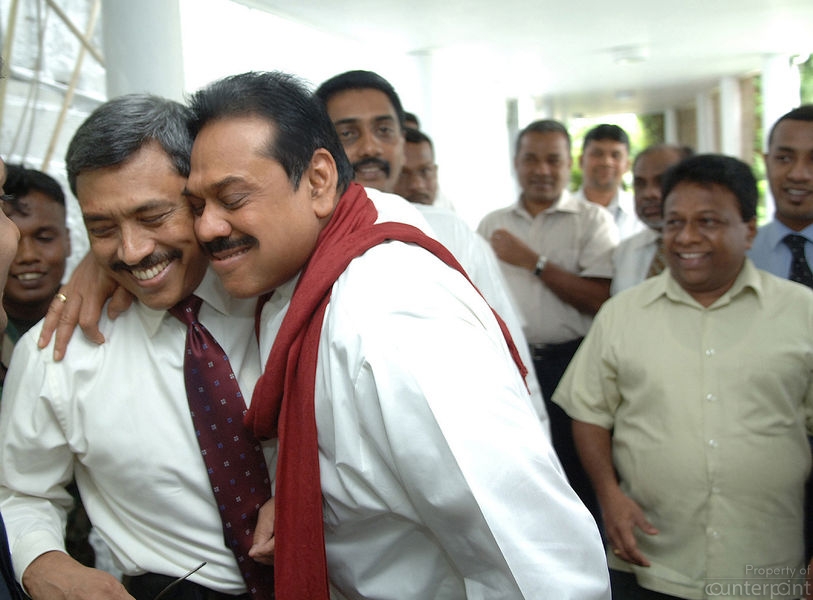 Kandiah told the police that his brother and Kamalraj had asked, out of curiosity, who was funding the operation and Hakeem had named a politician in power at that time. [The name has been withheld on legal advice.] When the duo refused to get involved in anything illegal, Hakeem did not push them, but asked them, in a threatening voice, to keep the conversation under wraps.
Madan and Kamalraj were frightened. They were rebuilding their lives as law-abiding citizens and did not want to get into trouble. They turned to Kandiah for advice and revealed everything. The latter assured them that they would be safe as they had done nothing wrong and he would bring the matter to the notice of the police immediately.
Police swing into action
SI Indika lost no time in informing his superiors of the alleged assassination plot. They brought it to the notice of Western Province (North) DIG Deshabandu Tennakoon, who ordered an immediate raid on the boarding house where Hakeem was staying.
The Katunayake police surrounded the place located at Jayawardena Road, Seeduwa and took into custody Hakeem together with Madan and Kamalraj. It was found that Hakeem was wanted for several crimes including robbery. He had been arrested in 2012 for attacking a police vehicle during an investigation into an incident of mob violence following a road accident in Valachchenai. He had led the mob that hurled rocks at the police vehicle, damaging it. He was arrested and remanded but on the condition that he had to report to the CID. He obeyed the court order initially but later stopped reporting to the police.
On being questioned, Hakeem said he had been staying in Seeduwa to find a job. He had been employed in Saudi Arabia for several years, but there was no evidence that he had ISIS links. The police have launched a separate probe into his claim that a politician was behind the alleged assassination bid.
Information given by Madan and Kamlraj corroborated Kandiah's story. They were released.
On Dec. 04, Hakeem was produced before the Minuwangoda Magistrate's Court, and the CID was allowed to detain and question him.