Illegally removing of turmeric island wide
As It Happens
Sep 21, 2020
The Ministry of Finance has issued a gazette notification suspending the import of tamarind, with effect from the first week of December last year and after government restricted imports, now turmeric is being sold for five times the capped price in the black market.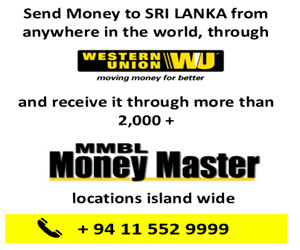 According to the gazette notification, the importation of cinnamon, nutmeg, ginger, cardamom, turmeric, and cloves also be banned with follow to strengthen the small and medium scale local Agri based industries.
A shortage of turmeric, a key ingredient in Sri Lankan cuisine, has sparked concern among consumers about supply amid soaring costs in recent months, after the government decided to restrict imports in the wake of the global coronavirus pandemic.
While the government has capped the maximum retail price of turmeric powder at Rs.750 a kg, traders point to a black market where the spice is sold for almost Rs. 350 of 100g. The Sri Lankan Navy has also busted attempts to smuggle in turmeric by sea last week alone, authorities recovered several incidents of smuggling. However now the government announced a nine-month grease period over the import restriction but according to market information Despite the shortage.
According to importers in Sri Lanka, India is among their main sources of the imports, selling about 5,000 tonnes a year. With production in the island far from meeting the demand – an estimated 7,000 tonnes consumers far year. Turmeric is used in everyday cooking in Sri Lanka, in a range of dishes and culturally pinch of turmeric to water and used as "medicinal" properties.
A group of turmeric importers has also written to the President and the Prime Minister, seeking release of millions kg of turmeric, now at the stuck port of Colombo. (CPR)