Special Report – Part 1
Illicit Firearms Chipping Away At The State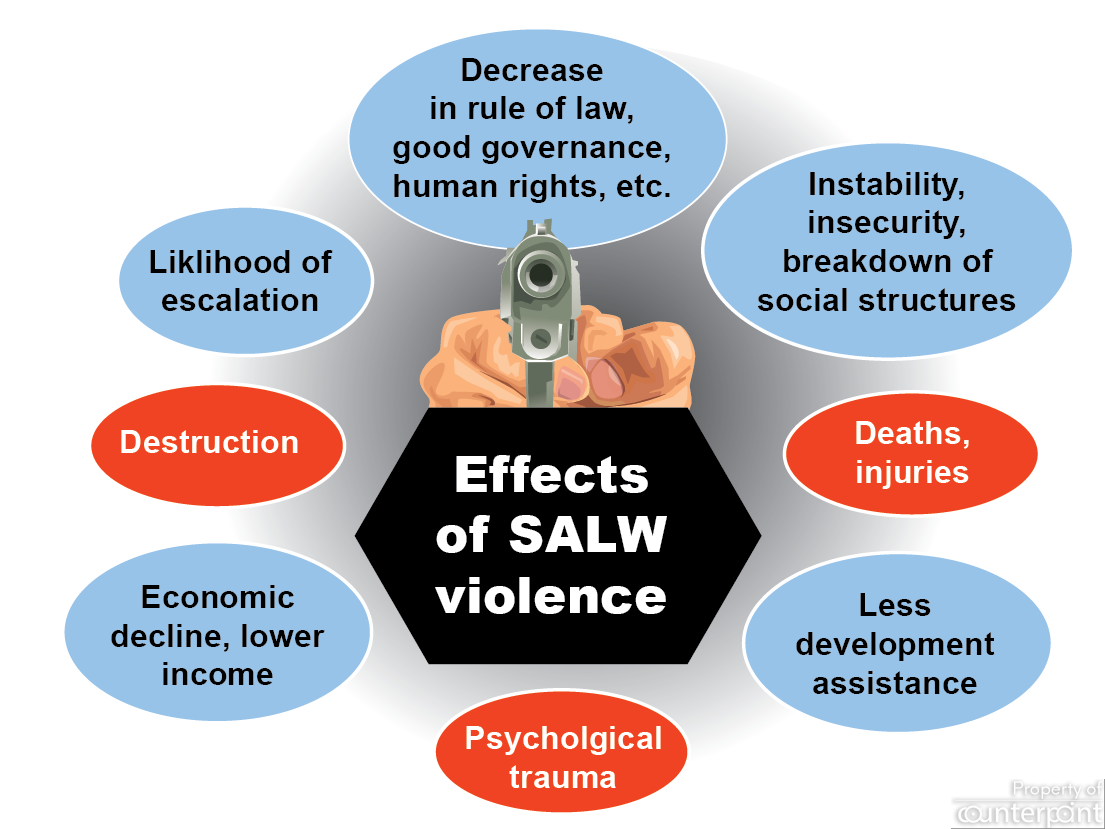 The proliferation of Small Arms and Light Weapons (SALW) is a global phenomenon, threatening the whole of the human race. Hardly any country has been able to neutralise this threat effectively. The Small Arms Survey (SAS), an international watchdog outfit, has revealed there are more than one billion small arms spread across the world, which has a population of about 7.6 billion; and 85% of these lethal weapons are believed to be in civilian hands. Not that all these arms are used for illegal purposes, but a great many of them find their way into the wrong hands, posing a threat to global peace and democracy.
The SAS estimates the number of small arms, produced in the world annually, to be 530,000 to 580,000 either under licence or as unlicensed copies. Some terrorist outfits are known to have their own arms manufacturing facilities and, therefore, this number may be much higher.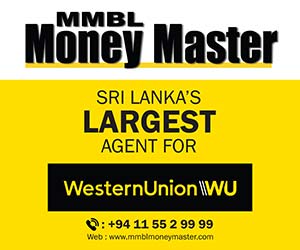 The top 15 arms manufacturers in the world are (alphabetically) Austria, Belgium, Brazil, Canada, China, Germany, India, Italy, North Korea, Pakistan, Russian Federation, Switzerland, Turkey, United Kingdom and the United States. The arms they and many other nations produce end up somewhere through either legal or illegal channels. Many of them find their way to the developing countries characterized by political crises and armed conflicts. This may explain why there is so much violence in the Global South, where the frustrations of the poor, oftentimes, find expression in violence.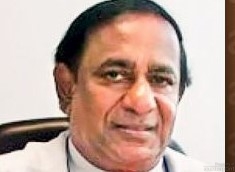 Meanwhile, a little known fact is that in the late 1990s, Sri Lanka also made an attempt to join the international arms manufacturing club. The Chandrika Kumaratunga government, fighting the LTTE at that time, appointed a Cabinet subcommittee to study the feasibility of the project to be launched in the port city of Galle. Maybe, that cash-strapped administration sought to curtail the outflow of precious Forex owing to arms purchases. That was the time when nobody thought the war would be over. The Kumaratunga government publicly called it an 'unwinnable' war.
One of the members of that Cabinet subcommittee was Mahinda Rajapaksa. The committee had several meetings, but nothing came of them; the project died a natural death.
Ironically, Sri Lanka, which once gave serious thought to arms manufacturing, is now desperate to remove the scourge of small firearms which criminal gangs are freely using, as can be seen from the attacks they carry out almost daily.
What are small firearms and light weapons?
The terms, small arms and light weapons, (SALW) are used loosely. There has been no universally accepted definition of them, but the one which has gained currency among experts was given by the North Atlantic Treaty Organization (NATO), which has classified Small Arms and Light Weapons (SALW) basically as 'all crew-portable direct fires weapons of a calibre less than 50 mm.' In 1997, a UN Panel of Governmental Experts also considered the portability of weapons as a defining characteristic.
Thus, the general consensus is that weapons that fall under the 'small arms' category are basically revolvers and self-loading pistols, rifles and carbines, assault rifles, sub-machine guns and light machine guns, while light weapons are considered to be heavy machine guns (paradoxical as it may sound), hand-held under-barrel and mounted grenade launchers, portable anti-aircraft guns, portable anti-tank guns, recoilless rifles, portable launchers  anti-tanks missiles and rocket systems, portable launchers of anti-aircraft missile systems and mortars of calibres of less than 100 mm.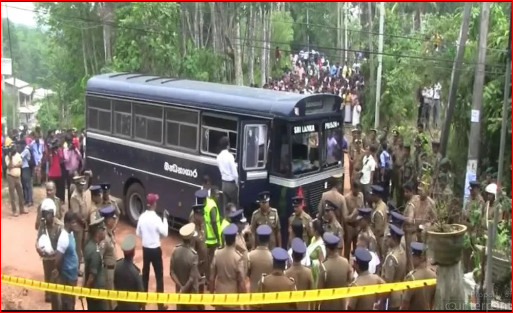 Countries like Sri Lanka have a large number of locally produced firearms in circulation, especially in rural and semi-urban area. These weapons have also come to be considered small arms as they are widely used in criminal activities.
The Sri Lankan situation
Sri Lanka successfully concluded its protracted war with the LTTE about ten years ago, but its fight against the netherworld of drugs and crime continues. It is awash with illicit weapons and narcotics, as is the experience of the nations which have fought civil wars. The severity of the problem it is faced with has become evident with the recent busting of longstanding narcotics smuggling operations with international links.
Notorious underworld figure, Madush Lakshitha aka Makandure Madush, who had fled the country some years ago and was living in the United Arab Emirates (UAE), was arrested last month, together with some of his dangerous confederates, in a joint operation launched by the UAE police and their Sri Lankan counterparts, in Dubai. That raid has helped trace several underworld kingpins running a powerful crime syndicate here and recover hauls of weapons and drugs.
The arrest of Madush and subsequent investigations by the Sri Lanka Police have shed light not only on how established the local underworld is, but also the  threats it poses to key political leaders. Among the weapons Madush was planning to acquire, was an M39. Media reports that the drug lord was allegedly linked to a plot to assassinate no less a person than President Maithripala Sirisena, prompted former Commandant of the Special Task Force (STF) Senior DIG (ret.)  Nimal Lewke to warn of the danger of an underworld figure shopping for such sophisticated weapons.
A battle-hardened police commando, handpicked by the Israelis for a special training, Lewke pointed out in a letter in The Island newspaper recently, that M39 Marksman Rifle was used by US Marine scout snipers, especially in the Iraq and Afghanistan wars. "Although it is from the M16 family, which we use in the STF and British special forces, this has a higher calibre (7.62 NATO calibre) ammunition with an effective range of 800m and a maximum firing range of 4000m," said the former STF Chief, with decades of combat experience under his belt. He recalled that in 1963, US President John F Kennedy had been assassinated by a sniper with the help of an Italian sniper gun called Carcano, a bolt action weapon; even with a gun of that nature the assassin managed to get the target very accurately.  M39 was a special weapon with the capability of mounting sniper day scope with a telescope sight, and due to the fact that it is long-range ammunition, Lewke said, noting "This is a light weight accurate system utilizing a cartridge more powerful than M16 standard and it has the capability of mounting night vision."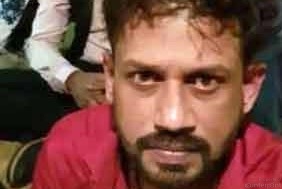 Drugs, black money and arms make a deadly combination, which can destabilize any state, big or small. Wealthy drug lords are capable of running parallel governments in countries of their choice, as they do in Colombia and the Philippines. Madush was obviously aspiring to do likewise. Criminals working for him include highly trained military deserters who could strike at will. It is believed that he showered money on some politicians and other such influential persons in return for various political favours. Some of the high profile operations his private army conducted had the hallmarks of special operations carried out by established crime syndicates.
Power of the gun
Revolutionaries believe that power flows from the barrel of a gun. The rise of criminals in the underworld is also made possible by fire power, and the number of trigger-happy elements at their beck and call, besides the amount of money at their disposal and their political connections.
In February 2017, an armed gang mounted a Hollywood-style attack, at Ethanamadala, Kalutara, on two prison buses carrying some dangerous prisoners to the Kaduwela Court from the Kalutara Prison. In that ambush, masterminded by Madush from Dubai, gunmen wearing clothes similar to police uniforms, targeted the leader of a rival gang, Aruna Udayanga Pathirana alias Samayang and four of his confederates, travelling in one of the buses. It was a well-planned operation, executed with military precision. The assailants achieved their goal before the prison guards regained their senses and fled whence they had come.
Other underworld figures who perished in the attack were Chalana Thilak, Amila Prasanna Sampath, Kelum Priyankara and Suranga Prasanna. Two prison guards, who were seriously injured in the attack, later died. They were S. Sannigam and S. R. Wijeyaratne. Several T-56 assault rifles were used in the attack.
The police later found that information about Samayang's movements had been leaked to Madush from inside the prison. A thorough investigation helped net most of the assassins, but the fact remains that the sophisticated weapons, stocks of ammunition and trained hired guns at the disposal of prominent underworld figures have made this country extremely vulnerable.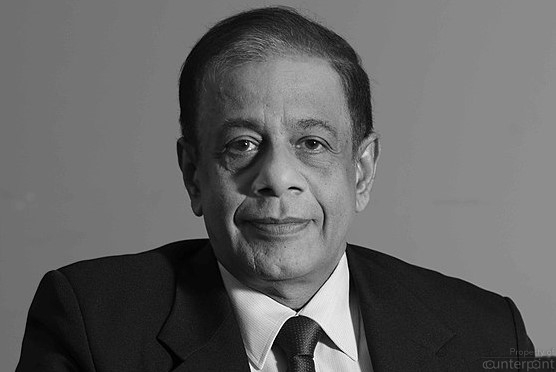 Defence secretary's concerns
On Jan. 21, Defence Secretary Hemasiri Fernando revealed, at a school function, in Colombo, that about 4,700 9mm pistols and revolvers had been licensed, but there were no data pertaining to those weapons or their owners. Pointing out that some persons possessed as many as 15 small firearms each; he said the existing licences would be revoked forthwith.
According to intelligence reports, some of these weapons were in the hands of criminals who pay the licence holders as much as Rs. 50,000 a day for using them. Said Fernando: "All these permits will be temporarily suspended and all these weapons will have to be brought to the ministry and everyone will then have to show his or her permits and obtain them. But the Intelligence units will collect information about those who possessed these weapons." This is a baby step in the right direction.
 (Next: Guns in the bellies of dead fish, and how a cop sold the entire stock of captured arms in the Kuliyapitiya Police Station to the underworld.)