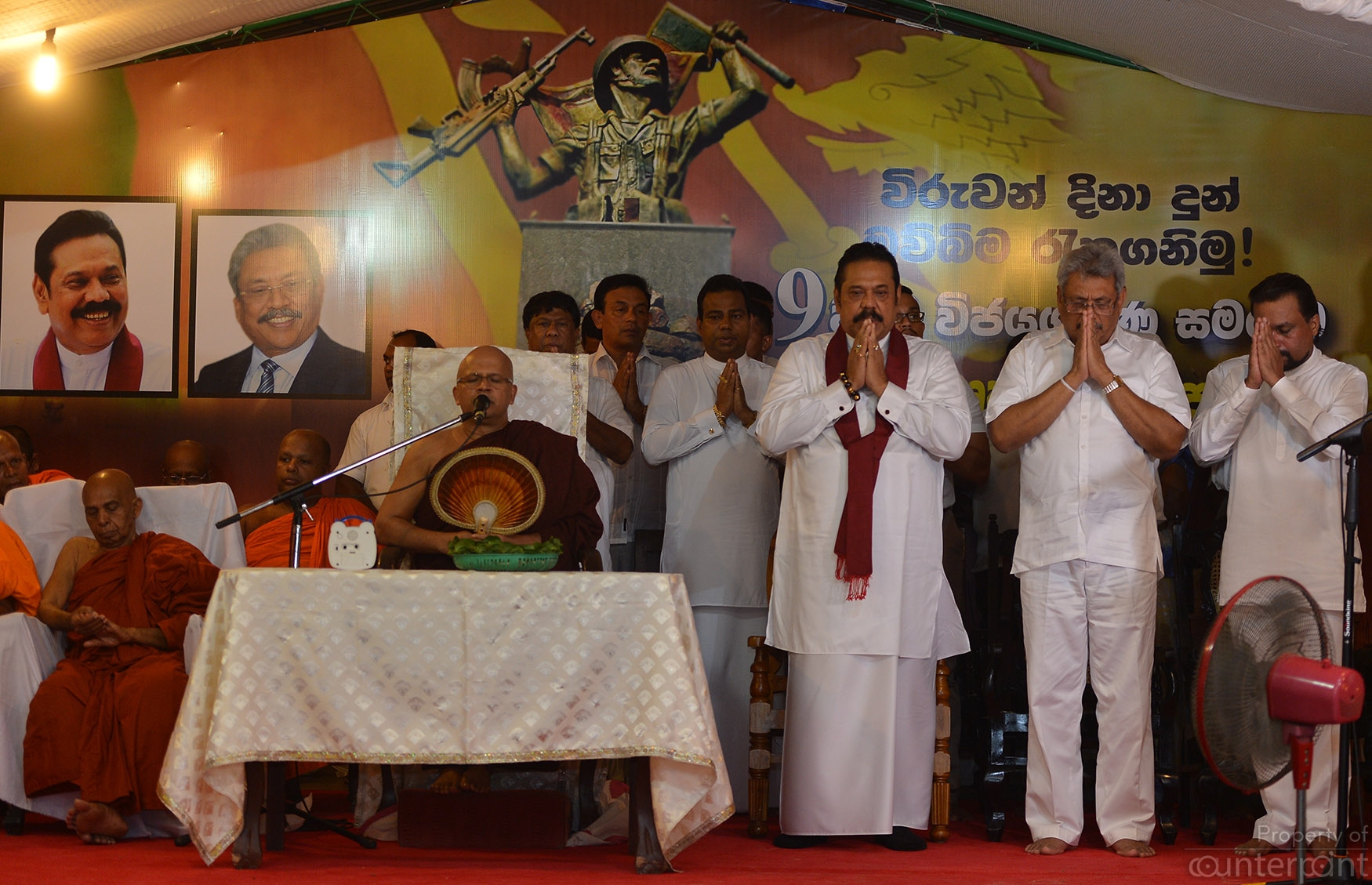 Former Defence Secretary Gotabhaya Rajapaksa, and brother, former President Mahinda Rajapaksa at a recent ceremony to honour war heroes. Gotabhaya is eyeing the Presidential throne, come 2020. But he will have to clear himself of court cases and renounce his US citizenship to achieve that dream.
These seem to be bad times for former Defence Secretaries—one identified with the present dispensation and the other with the Opposition. They are under fire, albeit for different reasons. Austin Fernando, who calls himself 'peacetime' Defence Secretary, in his wisdom, came out of retirement to serve as the Secretary to the President; he was in the firing line over his refusal to release the entire presidential bond probe commission report without the state prosecutor's nod. He is a man of peace, but some civil society members and anti-corruption activists are baying for his blood. They are demanding what they call the full list of MPs who took money from Perpetual Treasuries Ltd, involved in bond scams; they suspect some hanky-panky. They insist that the list finds itself in the hitherto unreleased annexures of the commission report. They demand either the list or Fernando's scalp. Some holier-than-thou MPs even want him hauled up before Parliament and grilled. We believe the former civil servant would rather be trussed up and dumped in a stinking pigsty than be questioned by the kapati suit fraternity.
Fernando is out of danger, though. He will be safe once the annexure issue is sorted out once and for all. He maintains a very low profile and the allegations against him will be forgotten soon. But, problems are not likely to be over for the other ex-Defence Secretary. No stranger to controversy, he continues to receive a great of deal of media attention much to the annoyance of his detractors.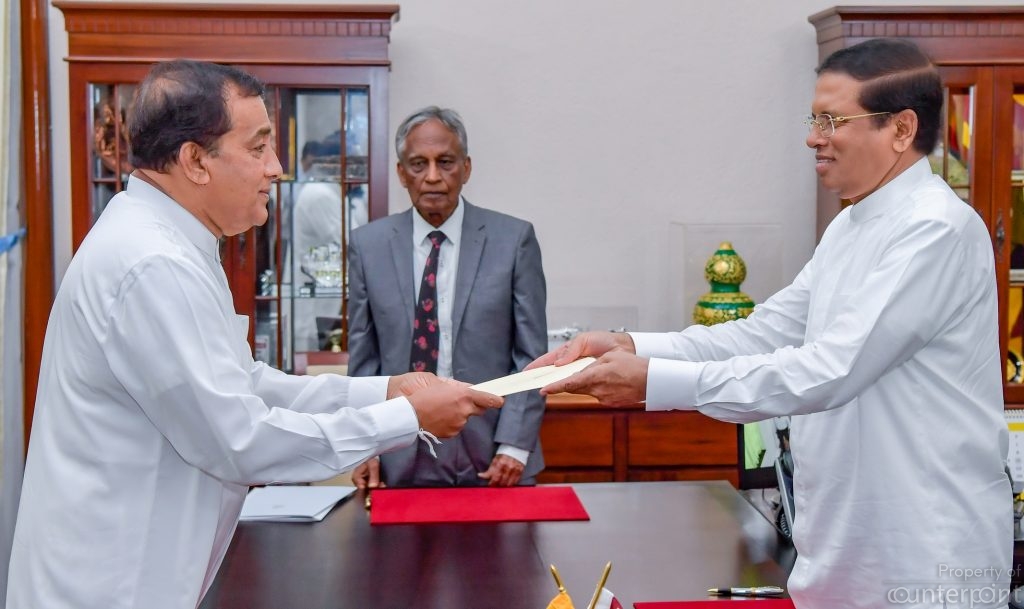 Former Defence Secretary Gotabhaya Rajapaksa is drawing heavy flak for his actions, both past and present. His critics, local and foreign, who raked him over the coals while he was confined to the Defence Ministry, are now troubled by his presidential ambition. Although he has made no formal announcement of his desire to run for President, his active involvement in movements such as Viyathmaga and Eliya is widely considered a forerunner to his presidential election campaign proper.
PM's broadside
Gotabhaya set the cat among the pigeons the other day by unveiling his economic vision at a Viyathmaga function at Shangri-La Colombo. No less a person than Prime Minister Ranil Wickremesinghe has sought to ridicule Viyathmaga calling it the path to disaster (Vipathmaga) and belittle the driving force behind it–Gotabhaya. The PM has his own way of condemning things. It may be recalled he called the Hambantota Port the world's biggest swimming pool.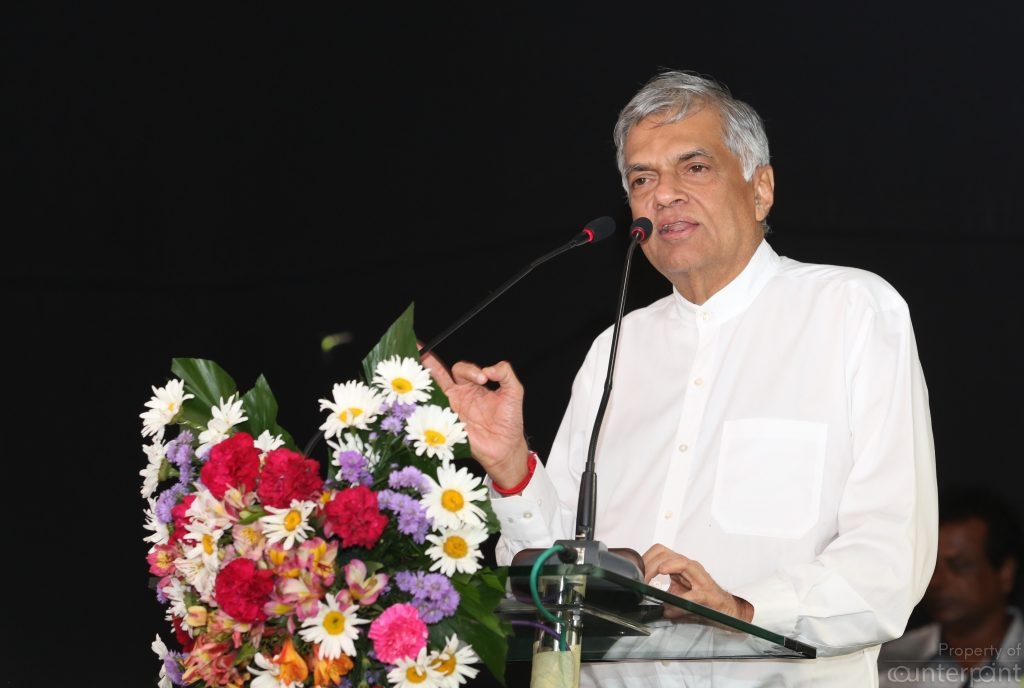 If Gotabhaya throws his hat into the ring, it will be double trouble for PM Wickremesinghe. The former is being projected by a section of the Joint Opposition (J)) as a man capable of bringing order out of chaos. Strong leadership is not an attribute of the PM, who is clever in some other ways. In case Gotabhaya announces his candidature, the UNP or at least the dissidents within its ranks might want to field a candidate with a military background. Field Marshal Sarath Fonseka fits the bill. This may explain why Fonseka does not get much prominence at party events these days; an attempt was made in some quarters recently to cast him as a weak politician by floating a story that he had apologised to President Maithripala Sirisena for a snide remark.
UNP Spokesman and Minister Harin Fernando has sought to make light of the challenge Gotabhaya is likely to pose to the UNP if he enters the presidential fray. Harin tells us that the UNP will stand to gain in such an eventuality because Gotabhaya is not popular. This is an interesting development. Some SLFP big guns, too, have said things not so complimentary about Gotabhaya in a bid to promote their candidate, Sirisena. The UNP and the SLFP have launched negative presidential election campaigns against Gotabhaya months ahead of the announcement of the election.
The intention of the critics of Gotabhaya is clear. They want to demoralise the former Defence bigwig and prevent him from contesting the next presidential election. But, not all people cringe and cower under fire from their political enemies. Mao Zedong famously said it was not a bad thing to be attacked by one's enemies.  He also argued that a person had to be careful if his enemies praised him and he should be happy that he is on the right path if they criticised him.
A mistake?
Some political commentators argue that Gotabhaya has presented himself as a presidential candidate too early, drawn fire unnecessary and given his enemies ample time to devise ways and means of ruining his chances of securing the presidency. That is the reason why Maithripala Sirisena waited until the declaration of the last presidential election to come forward as the presidential candidate of the UNP-led Opposition combine, they maintain.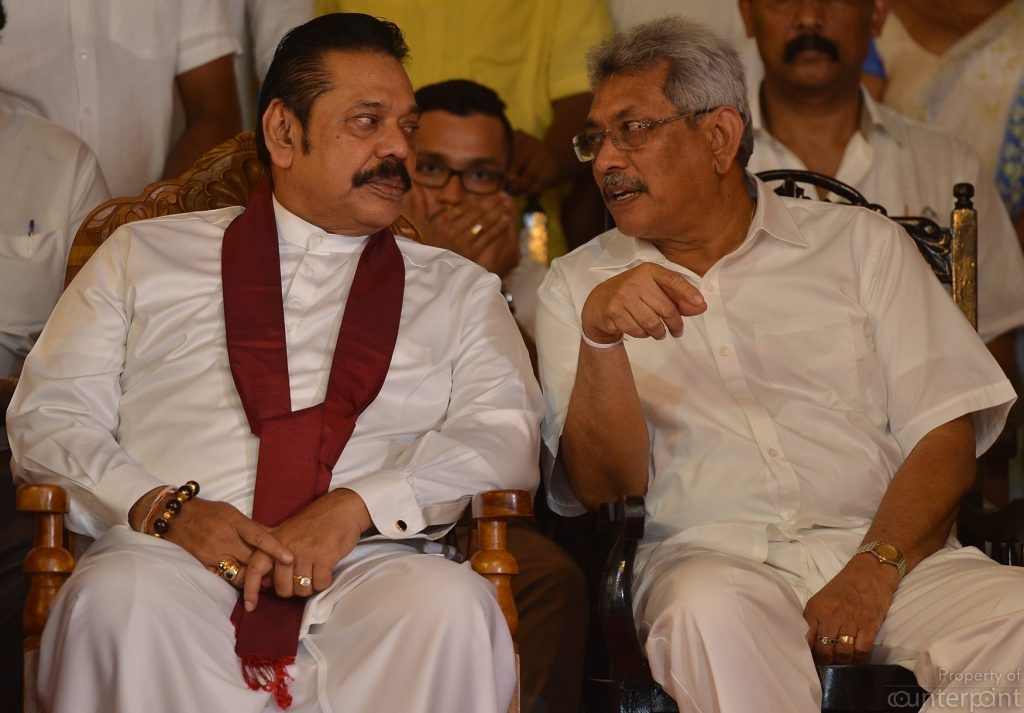 They point out that the government is now going hell for leather to expedite the process of preferring charges against the Rajapaksas' including Gotabhaya and hearing cases against them. They cite the commissions of inquiry and special courts as an example.
The proponents of this argument have a strong point. The government has gone into overdrive apparently in a bid to have at least one member of the former ruling family behind bars before the next national level election. But, it can also be argued that Gotabhaya has taken a calculated risk by coming forward at this juncture because as a former military officer he needs time to groom himself for a key political role. Former Army Chief Field Marshal Fonseka lost the last presidential race mainly because he had not been in Civilian life long enough before seeking the presidency. He was shown in a bad light as a military square peg in a political round hole. The UPFA campaigners made an issue of his volatile temperament and what they called his vindictiveness. Gotabhaya may have been out of uniform for many years, but he is still thought to be behaving like a military officer, and he has to recast his image as a political leader. Anyway, whether he will succeed in his endeavour remains to be seen. All it might take to ruin his newly built image will be a single temper tantrum like Fonseka's. In the run-up to the 2010 presidential race, Fonseka's diatribe against an erstwhile loyalist, whom he called the names of some animals including kalawedda (civet), became grist for the mill of his opponents, who used it to tarnish his image irreparably. There is no guarantee that Gotabhaya will manage to be different.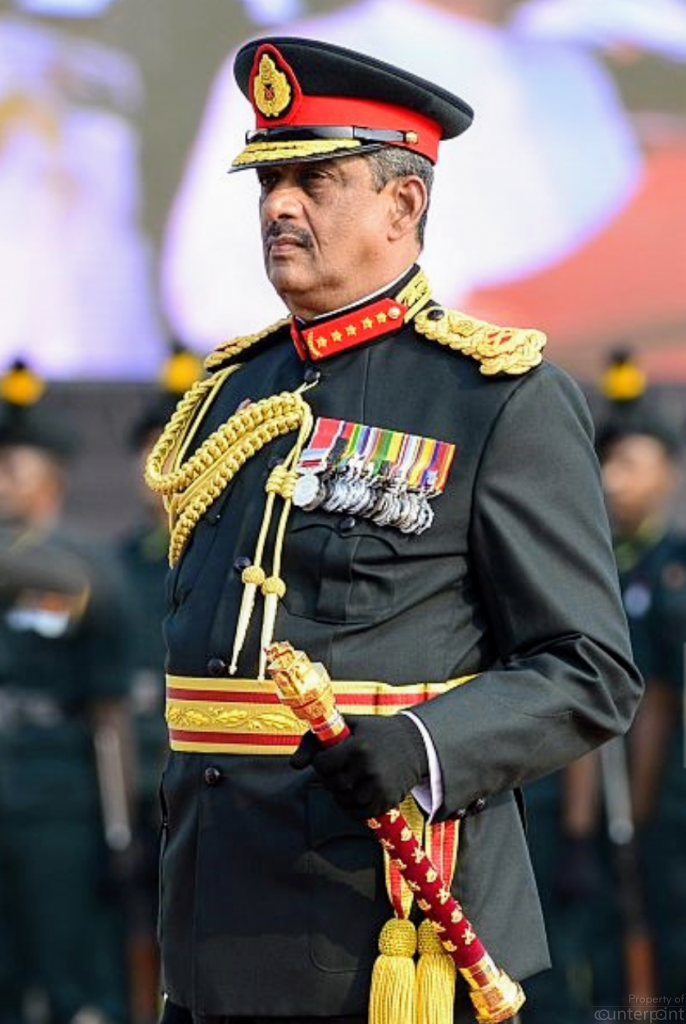 Uncle Sam dragged in
Those who are all out to prevent Gotabhaya from contesting the next presidential election have gone so far as to drag Uncle Sam into their campaign. A Tamil newspaper reported the other day that outgoing US Ambassador Atul Keshap had told former President Mahinda Rajapaksa, in no uncertain terms, during a recent courtesy call, that the US and the West were opposed to Gotabhaya as the presidential candidate. This story reached a wider audience when it was relayed by a popular English medium website. It also claimed Keshap had told Mahinda that Gota would not be able to give up his US citizenship until he was acquitted of war crimes charges. The story kept Colombo's chattering classes busy. Opinion is divided on the issue. Some have welcomed it and praised the US ambassador and others have condemned it as another instance of US meddling with the internal affairs of this country.
Keshap kept the clay-pigeon-shooting political commentators busy in Colombo by refusing to be drawn on the pungent comments he is reported to have made about Gotabhaya. The US Embassy, responding to media queries about the aforesaid issue, on his behalf, only said: "The Ambassador meets routinely with political leaders, civil society and community leaders. The Ambassador honours the confidence of private meetings and does not discuss the contents of such meetings publicly." This response left us none the wiser.
What would the Embassy say if a report were to appear to the effect that Keshap spoke in glowing terms about Gotabhaya and said the US would welcome his decision to run for President? Would it still say 'the Ambassador honours the confidence of private meetings and does not discuss the contents of such meetings publicly'?
The US is in the forefront of a campaign against what its President Donald Trump has dubbed 'fake news'. In the case of the reports on Keshap's comments about Gotabhaya, the US does not seem to care whether they are fake news or not; Keshap has left it to the imagination of the people.
An American affair?
Cynics have risen in defence of Keshap. They say his comments and observations at issue, even if true, do not amount to interference with Sri Lanka's domestic affairs in that Gotabhaya is a US citizen. They ask whether the US ambassador has no right to talk about US citizens in Sri Lanka and whether he should not be concerned about reports of a US citizen eyeing Sri Lanka's presidency.
Pivithuru Hela Urumaya Leader Udaya Gammanpila has claimed Gotabhaya can renounce his US citizenship anytime and there is no legal barrier thereto. This is the view of other JO notables as well. They argue that anyone can cease to be a US citizen by simply signing an oath of renunciation. If so, the question is why Gotabhaya has not given up his US citizenship. Is it because he thinks he may not be nominated to contest the presidential election and he might end up having neither nominations nor the much-cherished US citizenship?
The JO will have to sort out Gotabhaya's citizenship issue before long if it is serious about fielding him as its presidential candidate.
Neither Mahinda nor the JO will tell the public the truth about the powwow between Mahinda and the US envoy. Both parties have chosen to remain silent. So, it looks as though we would have to wait for WikiLeaks to get hold of US diplomatic cables concerned and reveal the truth.
Gotabhaya has made enough and more enemies and not all the damning allegations against him are false. He exuded arrogance and ruthlessness from every pore while he was the Defence Secretary. He bulldozed his way through. It was popularly said that he exercised about one half of his president brother's executive powers under the previous regime. Known as a volatile man, who is unable to control his anger, he is said to have let rip at even some senior foreign diplomats. These are certainly not attributes that can be celebrated. So, it is only natural that he continues to draw fire on the political front. But, those who tear into him day in day out only do him a big favour. They keep him in the news and betray their fear of him.  A sure sign of a person's fear of ghosts is that he shouts at the top of his voice, daring them to confront him when he happens to be alone near a cemetery at night. Those who do not fear the spirits of the dead or demons, for that matter, keep quiet.
Meanwhile, former Minister and erstwhile trusted lieutenant of Mahinda Rajapaksa, Mervyn Silva, has said he will flee the country if Gotabhaya becomes the President. He has done Gotabhaya a big favour, we reckon. Even those who are not so well disposed towards Gotabhaya may now want to vote for him so as to see the last of Mervyn. They may consider the price worth it!