Art Beyond the Frame
Is Geoge Keyt Still Relevant To Sri Lankan Art?
George Keyt's style was appreciated by both the English speaking elite and conservative Sinhala Buddhists.
The Indian art historian, Yashodhara Dalmia's excellent book, Buddha to Krishna: Life and Times of George Keyt was published in 2017 by Routledge in London and New Delhi 2017.  Keyt died in 1993, twenty four years before Dalmia's book was published. And as the book enters circulation, memories of him are steadily fading in Sri Lanka's cultural domain as newer styles of art-making and cultural appreciation invades the country's discourses of taste.  It is all the more timely therefore, to ask if Keyt's work is still relevant to our art.
Keyt was perhaps the most bohemian artist of his time, and in my mind gave legitimacy to that kind of life as an important ideal of life for an artist in the Lankan context whether it had moral and puritanical local cultural approval or not.  But obviously, he prevailed over time as an important cultural icon.   He created a very recognizable and alluring style of painting that was instantly appreciated by the English-speaking elite as well as conservative Sinhala Buddhists at the same time.  He was not merely a bohemian artist, but also an avid letter writer and thinker.  Interestingly, one of the most illuminating sources that explains the multiple dramas of Keyt's life is the collection of his letters exchanged among Martin Russell and a number of others over a period of 50 years. They are also a reflection of his art. Dalmia's book offers an intricate exploration into the life of Keyt via exhaustive research.  For me, Dalmia's book will serve as the beginning of an effort to work out how Keyt's work might be made sense of or read in the context of contemporary Sri Lankan art.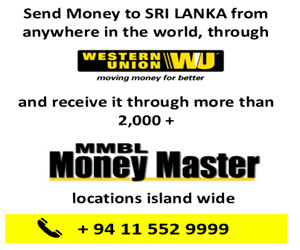 For many Sri Lankans of my generation who were harboring dreams of becoming artists, Keyt's  work and Lankan Buddhist temple murals  collectively worked as signposts to a path to be taken.  He and members of the 43 group, of which he was a part, became key points of reference in our novice modernist creative process.  Our first attempt with oil on canvas often was to copy Keyt. Some variations of the style he introduced are still seen in some manifestations of contemporary artist. Many others however, proceeded to self-consciously establish their own stylistic niches.  But in the dominant popular discourse, Keyt's art continues to be referred to as 'Sri Lankan authentic art' in the modernist idiom. In this linear veneration, intriguingly, the very colorful aspects of Keyt's personal life and their inherent contradictions are forgotten.  But Dalmia's book captures these contradictions well, which are so crucial in understanding Keyt's work.
Since the time of Keyt and the 43 Group, the most crucial time in which Lankan contemporary art underwent fundamental changes was in the 1990s. And this was in terms of the materiality, style as well as the politics of art.  This was also a change that was seen in many other part of the region, and specifically visible in Bangladesh, India and Pakistan. Much of the more dominant forms of this art responded to prevailing socio-political conditions. In Sri Lanka's case, a youth uprising in the Sinhala South in the 1980s and another in the Tamil-dominated North in the 1990s complicated the political context.  As a nation, we are well aware of the repercussions of these phases of violent politics. In this context, different forms of art including theatre, music, painting and more recently performance art, emerged as a significant platform that paves the way to represent critical views and expanding frustrations, particularly of the youth. Given this situation, art had to necessarily find ways to transform its mode of expression to address the prevailing socio-political moods.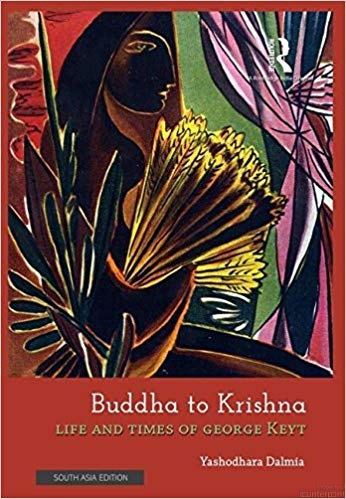 Though Keyt's visual language had consistently influenced generations of artists, it was inadequate to capture the complexities referred to above.  The most significant transformation in Sri Lankan art in the 1990s occurred when a group of artists opted to work within a very different framework of art compared to Keyt and the 43 Group.   Known as the 90s Art Trend, these artists rebelled against the ideal of art that the 43 Group generally represented as well as their corresponding aesthetics. In this context, artists such as Jagath Weerasinghe and Chandragupta Thenuwara, as two major proponents of the 90s Art Trend gave pictorial presence to their anxieties on darkly painted canvases with khaki greens, dark browns and blacks with titles such as 'Who are You Soldier?' and 'Thousand Barrels.' As opposed to the somewhat sedate and often visually pleasing aesthetics preferred by Keyt, the 90s artists saw art-making as a cathartic process, which also radically changed the aesthetic language of art and also questioned the role of the artist, the relevance of art in society and the formats and materiality of art production. If Keyt's art offered a sense of reverence to the spiritual while simultaneously celebrating the secular, 90s Art self-consciously opted to be irreverent and interventionist in political terms.
In this complicated social and cultural context, it would be erroneous to suggest that Keyt and his art have become irrelevant. Rather, he was and will always be treated as a rebel of his time.  In addition to his visual language, Keyt also gave a specific personification to what it meant to be an artist in terms of his own way of living, which did not follow the cultural expectations of the time.  As we know, he was born to a Catholic family, adopted Buddhism on the way, embraced Hindu ideals in both art and life, and became a Muslim to marry his third wife who happened to be an Indian Hindu. The kind of cosmopolitanism that surrounds his personal life in the way he transformed his sense of identity and his openness towards ethno-religious diversity meant that he was an artist who did not always follow conventions. In art as well as in life, Keyt was a risk-taker. For him, his art mattered above everything else. Also for him, the political and the personal was one and the same thing.  In this sense, contemporary artists found a compatriot in Keyt.
Keyt's murals in Gothami Viharaya in Colombo represent the epitome of radicality that has a direct link with the artist's sense of his self. He deployed a style that was a clear breakaway from the typical renditions of Buddhist murals at that time. He painted the entire theatre of the Buddha's life in a dynamic, sensual and very clearly modern idiom. The highlight of this pictorial drama was his decision to paint Yashodhara, the Buddha's mother as a dark skinned woman as opposed to the usual light or yellow skinned woman, which hitherto adorned similar murals. This typified Keyt's urge for the unconventional, and his consistent tendency towards breaking the stifling b of bonds of convention.
For the artists associated with the 90s Trend, one of the greatest challenges was to move the attention of local art patrons and audiences away from the aesthetics inspired by Keyt and the 43 Group, so that these viewers would take note of the grim ambiance of their art, and to convince them to read the new narratives beyond the conventionalism of 43 Group's modernism, very clearly embedded in Keyt's art.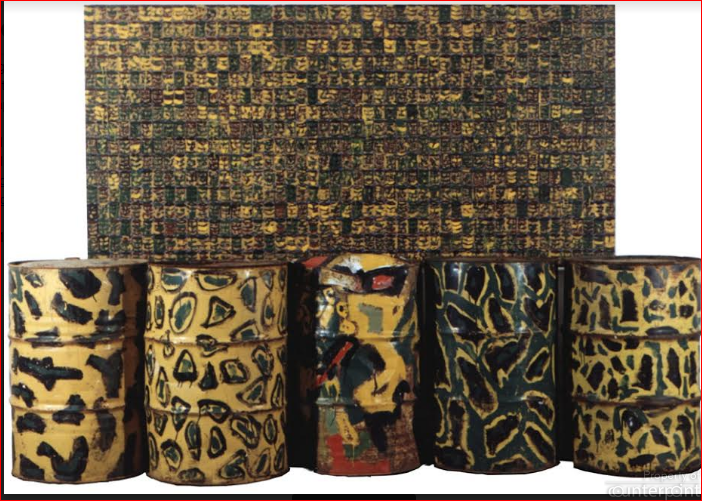 In the initial period, when the 90s Art was exhibited, these artists had to confront many negative comments from art critics and cultural pundits. Most of them emphasized its lack of rooting in Sri Lanka unlike Keyt's work, and their argument was that 'when one re-visits such art in 50 years' time, in the absence of its present context, it will not able to present itself as authentic Sri Lankan art.' Their grouse was this contemporary art's alleged lack of a 'Sri Lankan-ness.'  Many artists had to bear the brunt of such criticisms during a number of early exhibitions of 90s Art Trend.
Unequivocally however, Keyt is historically a giant who ushered in modernism to Sri Lanka along with the rest of the 43 Group. And he will always be remembered as an eccentric and radical artist who renounced his elite way of life to live simply in the village of Sirimalwatte. For contemporary artists, to  a great extent,  what is important today is not Keyt's paining as such, but more Keyt himself, or his life. Seen in this sense, Keyt's place in contemporary Sri Lankan art history and South Asian art history is quite deeply etched.
The personal details that are revealed through his collection of letters and other archival material brought to light by Dalimia  are undoubtedly  important in understanding his life and work. In a way, she has presented to us Keyt, the human being than Keyt, the artist. Quite simply, Buddha to Krishna: Life and Times of George Keyt is a mega narrative of the entire theatre of his complex life.