Kadir's diplomatic brilliance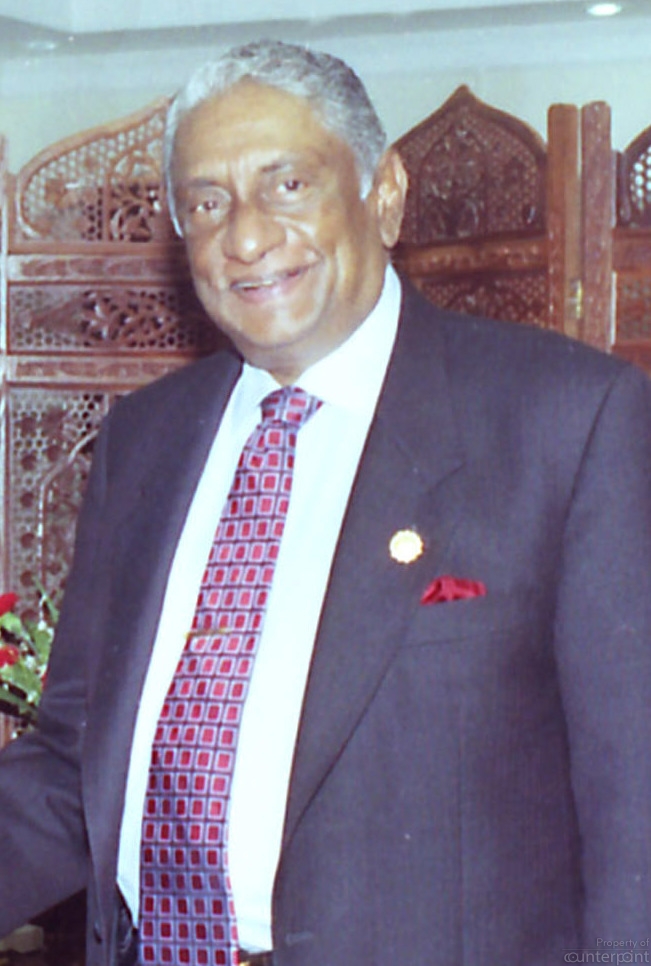 The late Foreign Minister Lakshman Kadirigamar
March 17th marked the 24th anniversary of Sri Lanka becoming World Champions in cricket. The nation reminisced of perhaps the best occasion in our sporting history with the highlights being Arjuna's shrewd captaincy, Aravinda's terrific all-round performance and Sanath ending the international careers of a few bowlers. Of course, the contributions of Coach Dav Whatmore and Manager Duleep Mendis, will be remembered for a long time. But the role one man played behind the scenes pulling off several diplomatic masterstrokes hardly gets a mention. Lakshman Kadirgamar is his name.
The late Foreign Minister was a sportsman of repute having captained Trinity College in cricket. He represented the college's rugby team in the Bradby and won colours. He was also a member of the athletics team and in 1950 won the Ryde Gold Medal, awarded to the best all-round student. Another famous recipient of the medal is Kumar Sangakkara. Cricket was Kadir's first love. Despite security threats, he frequented the cricket fields of Colombo when the national team was in action.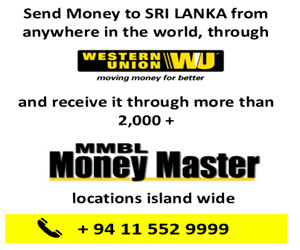 In the lead-up to the 1996 World Cup, Kadir addressed a media briefing explaining the security measures that the government had put in place during the height of terrorist threats. A journalist working for a reputed wire service and stationed in Colombo wondered whether cricket needed to be played during such trying times. He asked whether the Foreign Minister had played any cricket.
"I played before you were born – without helmets and thigh guards, on matting wickets that were full of holes and stones, and I have my share of broken bones to show for it," he replied.
The Central Bank bombing in January 1996 that killed more than 100 people and crippled the economy was threatening to derail Sri Lanka's World Cup campaign.
Colombo was slotted to host three games while Kandy was set to host a single game. With question marks over security in the country, Sri Lanka were going to lose home advantage as discussions were on to shift the games to India.
Sri Lanka Cricket turned into their Foreign Minister to bail them out of the crisis.
Kadir wasted no time in speaking to his counterparts in Australia, Zimbabwe, Kenya and the West Indies ensuring them that the teams would be provided with security given to heads of state during their stay in Sri Lanka. He also went on to add that if the teams were keen not to stay overnight, the government was prepared to airlift teams and officials from neighbouring India.
While Zimbabwe and Kenya were happy to come, play and stay overnight, Australia were adamant that Colombo was unsafe. West Indies were on the fence.
To make matters worse, Shane Warne was asked for a comment and he said that he was not happy to travel to Colombo. World's iconic cricketer went on record stating that a 'bomb might go off while I am shopping.'
Kadir attended a press briefing the following day to explain that all safety measures had been taken to ensure teams' safety. One journalist alerted the Foreign Minister about Warne's shopping comment. Without batting an eyelid Kadir said, 'Shopping is for sissies."
The comment didn't go down too well in Australia and in a bid to calm things down he phoned up his Australian counterpart Gareth Evans. Kadir also sent a bouquet of flowers to Evan's official residence in Canberra. Australia didn't change the stance. The press wanted a comment. Kadir said, 'Flowers are also for sissies.'
Traditional allies like India were putting their weight behind the Aussies. A vote was taken and Sri Lanka were told that unless they agreed to play Australia and West Indies in India, they would lose points.
SLC was fighting a losing battle and this time Kadir cast his net wider reaching out to South Africa, New Zealand and United Kingdom. The ICC too, joined the forum admitting that what was done to Sri Lanka is unfair.
When the second vote was taken, Sri Lanka, had enough support and won it. The decision was reversed and the verdict was that both West Indies and Australia had to honour their commitments to play in Colombo. If they do not abide by the directive, Sri Lanka would get the points.
Kadir along with SLC officials had pulled off a crucial win for the country in the boardroom of stakeholders of the sport.
Like all Sri Lankans, Kadir was overjoyed when the team won the World Cup beating Australia in the finals in Lahore.
Kadir took a particular liking to Arjuna, who despite his brilliant cricketing acumen rarely mastered the art of diplomacy.
"He spent lot of time with me. He once told me, 'people all over the world don't know who the President of Sri Lanka is. But they surely know who our cricket captain is. The impact you can make is huge.'
Arjuna was facing a lengthy suspension for holding up play at Adelaide when Murali was no-balled for alleged chucking. He was saved by the Foreign Minister, who instructed the board to employ the best of lawyers to save the captain. "A captain must stand up for his players. Arjuna did the right thing," he told Board Chairman Thilanga Sumathipala.
Cricket teaches us fair-play. Kadir believed in fair play and he was hurt that his political colleagues don't follow suit. He once compared cricketers and politicians so beautifully.
"Cricketers work hard; politicians only pretend to do so. Cricketers are disciplined; discipline is a word unknown to most politicians in any language. Cricketers risk their own limbs in the heat of honourable play, politicians encourage others to risk their limbs in pursuit of fruitless causes while they remain secure in the safety of their pavilions. Cricketers deserve the rewards they get; the people get the politicians they deserve. Cricketers retire young; politicians go on forever. Cricketers unite the country; politicians divide it. Cricketers accept the umpire's verdict even if they disagree with it; politicians who disagree with an umpire usually get him transferred. Cricketers stick to their team through victory and defeat, politicians in a losing team cross over and join the winning team. Clearly, cricketers are the better breed."