When Microfinancing Drives Borrowers to Despair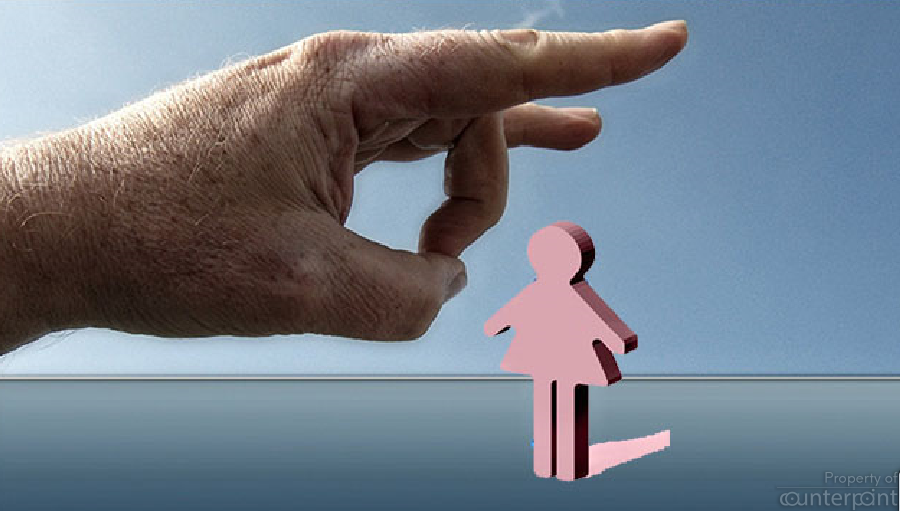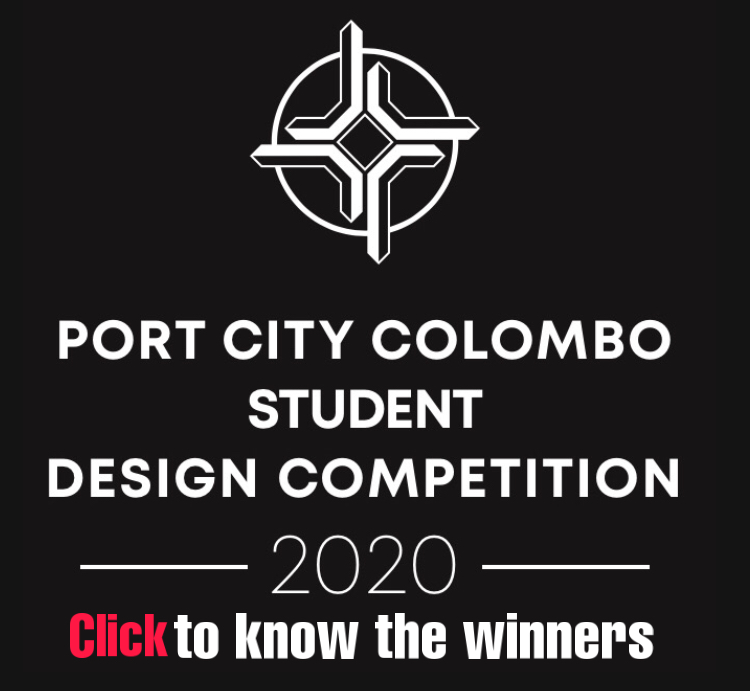 For those struggling to make ends meet, particularly the rural poor, microfinancing is seen as a God send.  Unable to obtain credit facilities through conventional methods they see these loans with manageable repayment methods as an answer to bettering their lifestyles.
Microfinancing is particularly attractive to women, especially when they do not have the collateral regular banking systems require, to obtain money for a self-employment scheme or to stabilise the financial viability of small family ventures.  
But when that attractive and seemingly easy loan scheme turns out to be not what they actually expected it to be, the nightmare begins.
And as the world marked International Women's Day on March 8th, a group of local women, drawn from several areas began a protest in Polonnaruwa to raise awareness and seek redress from the authorities against the debt trap they have fallen into through microfinancing.
The Satyagraha saw women joining in from Mullaitivu, Kandy, Nuwara Eliya, Vavuniya, Anuradhapura, Matale, Jaffna, Trincomalee and Hunranketha etc.  A meeting with the Additional Secretary to the Prime Minister in early March hadresulted in a promise of another meeting within two weeks.  Undeterred by the promise, the women decided to continue with the protest until they receive an acceptable solution to their worries.
Researchers state that nearly 2.8 million people are victims of this system and a majority of them are women.  Social media posts showcasing the Satyagraha state that at least 200 persons, unable to pay back their debts have taken their lives.   Even if these statistics are contested, the fact remains that something is awfully wrong with a system designed to help low income earners escape poverty. That those joining the protest are drawn from the central, north and north central as well as eastern provinces is an indication of how widespread the microfinancing debt trap has become.
Writing to the Morning.lk  Amalini De Sayrah (The bitter realities behind the Hingurakgoda Satyagraha) says that microfinance companies offer the loan scheme persuadingwould be borrowers that it's a simple procedure.   Often they would sign a blank piece of paper or documents that are in English.  More often than not, those who obtain such facilities find themselves repaying three times as much as what was borrowed.  
'A woman attending the protest showed a notice she had been sent by the company; for a loan of Rs. 150,000, she was now paying back up to Rs. 500,000."  
It goes without saying that the worse affected in this situation are the women.
It is also worthwhile noting that even pre-Covid, many individuals worked two or three small jobs to help make ends meet. A March 2019 report of the Centre for Poverty Alleviation (CEPA, "We do what we have to do' Cultures of indebtedness among women entrepreneurs in the east of Sri Lanka, AnupamaRanawana and Atarah Senn)  notes, 'In focus group discussions, for example, respondents noted that a single day's full earnings, Rs 500 (£3) on average, was not sufficient to cover the day's expenses for a family. In seven out of ten respondents in the focus group, microfinance loans were used to buy daily groceries.
The report also goes on to say, "As our research and studies by others have noted, rural women who have taken multiple loans often speak of the Monday loan, Tuesday loan, Wednesday loan (Kadirgamar and Kadirgamar, 2018), and describe how much of their week is spent in trying to come up with the weekly or sometimes daily payment. Fieldwork in the north and the east of Sri Lanka by CEPA researchers often encounters anecdotal stories of individual or group suicide due to inescapable debt. Local grassroots organisations told our researchers that over 60 suicides were reported in 2018 alone in the north and the east, all related to severe microfinance related debt."
Indeed the Covid-19 induced lockdowns only worsened an already bad situation for those who had obtained loans through the microfinancing option, even though the government announced a six months relief period for repayments.  But now, borrowers are trapped into paying back the accumulated portion and in some cases punitive interest as well.  
True the entire country is struggling on the economic front, particularly owing to the Covid pandemic, and it is little wonder then that low income earners who have been struggling to pay back loans even before that are now caught up in worse situation.  Most are only just eking out a living, some none at all.  With several businesses having to scale down operations and lay off staff, many are without employment. Then there are migrant workers whose regular remittances have dwindled or stopped altogether as they themselves are either without employment or their hours have been cut overseas.  These are funds that some families used to pay off the loans.
According to De Sayrah, some women are forced into parting with monies collected to pay for treatments such as Chronic Kidney Disease of Unknown Aetiology (CKDu) and even maintenance payments ordered by the courts for children.
Debt collectors, she writes visit the borrowers homes or turn up outside courthouses to collect the debts.  There have been instances of people leaving their homes and hiding in the jungles to evade the debt collectors.
The Central Bank of Sri Lanka explains; "Microfinance is defined as "provision of financial services to low income people" by the Consultative Group to Assist the Poor (CGAP). It brings credit, savings and other essential financial services to people who are too poor to be served by regular banks, mainly because they are unable to offer sufficient collateral. Microfinance is expected to expand and improve income generation activities and capacities of low income persons. Therefore, it is expected that through microfinance the living conditions of low income persons would improve, while they take on an active role in the economic development of the country.
Providing a list of such financial institutions, the CBSL goes on to say on its website that  these are 'licensed banks, licensed finance companies, co-operative rural banks, thrift and credit co-operatives societies, Divinaguma banks and other community based organizations, microfinance companies, non-governmental organizations that engage in microfinance business.'
Explaining that the various institutions are regulated under different authorities; 'Licensed banks and licensed finance companies are regulated by the Central Bank. Co-operative rural banks and thrift and credit co-operatives societies are regulated by the Department of Cooperative Development, with Divinaguma Banks being regulated by the Department of Divinaguma Development,' it adds, however, there were many microfinance providers that are not under the purview of a regulatory authority."
Meanwhile, according to the 2019/2020 Annual Report of the Lanka Microfinance Practitioners' Association, the government's decision to allow loan moratoriums during the Covid lockdown had been applicable to "regulated financial institutions according to the Central Bank circulars. However, in the microfinance industry there are many MFIs that do not fall under a regulatory framework and several of such MFIs are members of LMFPA."  The report adds, however, that member organisations had voluntarily applied the moratorium to their clients for periods ranging from three to six months, until they are able to restart their economic activities and pay back the loans.
The annual report also acknowledges that  there are 'many antisocial and unethical lending practices' noting that the Microfinance and Credit Regulatory Act, which is still in draft form, will  help eliminate such 'unethical credit practices', which the report states took place during the Covid 19 crisis.
Writing to Ceylon Today, under the  'Micro-finance and entrepreneurship: Magic Bullets for Addressing Poverty?',  Member of Parliament Dr. Harini Amerasuriya points out that the finance schemes though designed to pull people out of poverty, have become a 'source of profit.'  She points out that instead of implementing policies that would 'generate employment and income for people-'Governments have outsourced this work to private industries under the cover of self-employment, entrepreneurship and expanding access to credit. Empirical research has found that rather than lifting people out of poverty, micro-finance schemes have trapped the poor, especially women, in cycles of crippling debts.'
Clearly then, if the very scheme designed to lift people out of poverty has further entrenched them in debt, with many taking their lives and driving families into hiding, microfinancing has failed them.  Certainly more must be done to educate borrowers on what they are actually getting into and the pitfalls they must avoid.
More importantly, the government must make haste in passing the planned Microfinance and Credit Regulatory Act, and introduce more rigorous monitoring criteria that will discourage lenders harassing borrowers.
Better still as Amarasuriya suggests, the preferred method of alleviating poverty should be the introduction of "collective and collaborative entrepreneurship initiatives.  Such schemes if implemented without fear and favour would then protect economically under privileged groups from the vicious and never ending cycle of debt.