It's 23 years, since Sri Lanka won the ICC Cricket World Cup
Neil Perera – An Unsung Hero, An Untold Story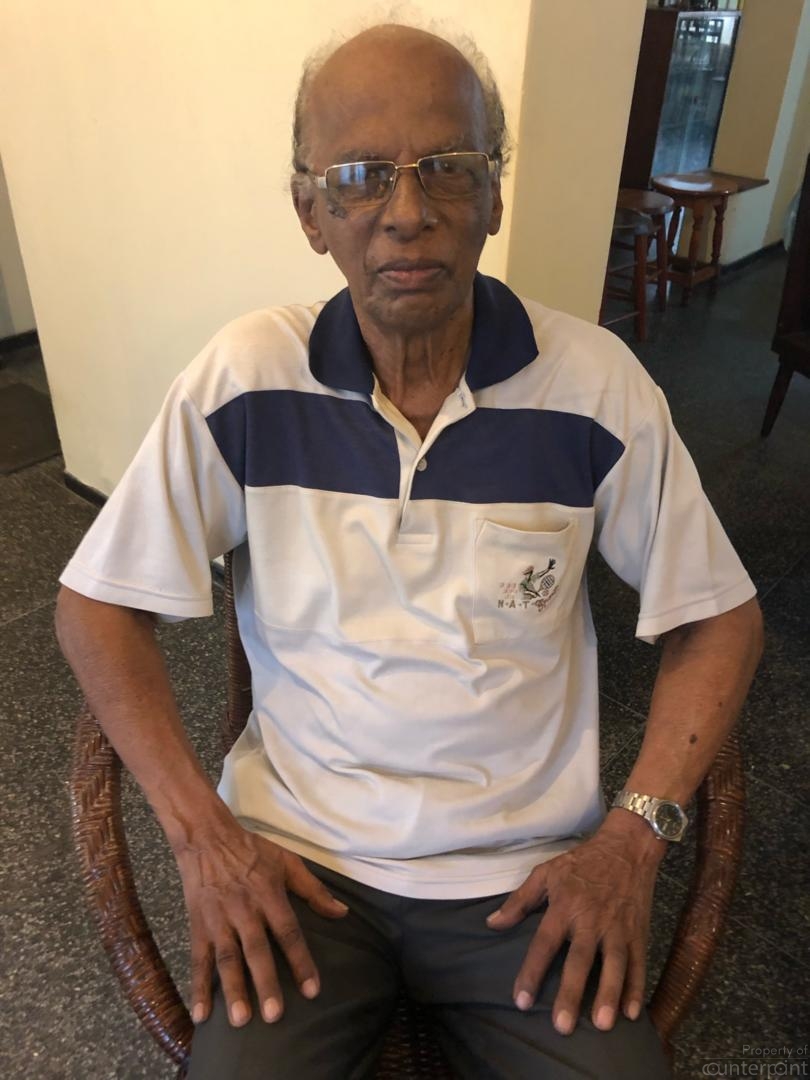 It was Neil Perera's determination that ensured the 1996 world cup was played in the Asian Sub-Continent.
Sunday (17) marked the 23rd Anniversary of Sri Lanka winning the ICC Cricket World Cup. The architects of the country's biggest achievement in the sporting arena are all too known, but Neil Perera has remained an unsung hero. The same is true of most real heroes in Sri Lanka, where nobody sans self-marketing skills gets recognition.
Perera was elected Secretary of Sri Lanka Cricket (SLC) in 1991 with Tyronne Fernando as the President. During the Executive Committee's first meeting at Maitland Place, Perera discussed with the board the possibility of co-hosting the ICC Cricket World Cup in 1996 along with sub-continent neighbours India and Pakistan.
At a time when, the cricket board was struggling to make ends meet, hosting an event of the magnitude of World Cup looked mere wishful thinking. But Perera was determined.
Perera succeeded in convincing Fernando, an influential Minister in the R. Premadasa government, to seek the support of the President himself for the project. Both went to meet President Premadasa, who gave his blessings and promised to financially support the effort. The late President Premadasa was capable of thinking big and was a man of action.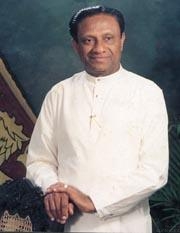 But something unexpected happened. Nelson Mandela had just been released from prison. Former South African captain Dr. Ali Bacher was at the helm of South African cricket and he had requested Mandela's support to help South Africa win the hosting rights of the World Cup.
Mandela called up world leaders asking their countries' backing to the Rainbow nation's bid. This was a time when his popularity was at the zenith. When Mandela spoke, the world listened. Odds were stacked against Sri Lanka. The South Africans were lucky to be able to have him promote their cricketing interests. Mandela was also a cricket fan and, more than anything else, had the interests of his country at his heart.
When Mandela phoned President Premadasa, the later was left with no alternative but to consent and advise Perera to support South Africa's bid for the 1996 World Cup! "I don't want to be the man who said no to Nelson Mandela," President Premadasa told Perera. Premadasa was right in doing what he did, given Sri Lanka's desperate effort to retain whatever international recognition it had at that time vis-à-vis the war it was embroiled in.
Those days none dared to disagree with Premadasa, who never took 'no' for an answer. Perera was a sad man. Despite his hopes being dashed, Perera attended the ICC Meeting at Lord's in February 1993, and cast his ballot in favour of South Africa.
However, South Africa failed to get the required two thirds majority, a prerequisite those days to host the World Cup. Its loss would prove to be Sri Lanka's gain.
Dr. Bacher then withdrew South Africa's bid. Perera had another opening and he seized it. He hastily contacted the Presidential Secretariat in Colombo to convey the latest happenings at Lord's. He was told to go ahead with the joint bid of India, Pakistan and Sri Lanka. But an unexpected problem cropped up.
Pakistan was in no mood to co-host the event. They wanted to do it on their own. Sri Lanka were their strongest cricketing ally and expected to support Pakistan's bid. Lieutenant General Zahid Akbar Khan, the President of Pakistan Cricket Board was an angry man when Perera informed him that Pakistan had little chance of securing a two-thirds majority to do it on their own. He pleaded with the war veteran to reconsider his decision and go for the joint bid. He did so on the sidelines of the ICC meeting.
After much persuasion, General Khan agreed but on one condition. Pakistan had to host the World Cup final. Perera had another tough task ahead of him; it was convincing the Indian delegation, headed by no less a person than business tycoon Jagmohan Dalmiya, who would go on to become the first ICC Chairman from Asia, to look at the larger picture and give away the final to Pakistan. This was a Herculean task, as was said earlier, given the traditional rivalries between India and Pakistan.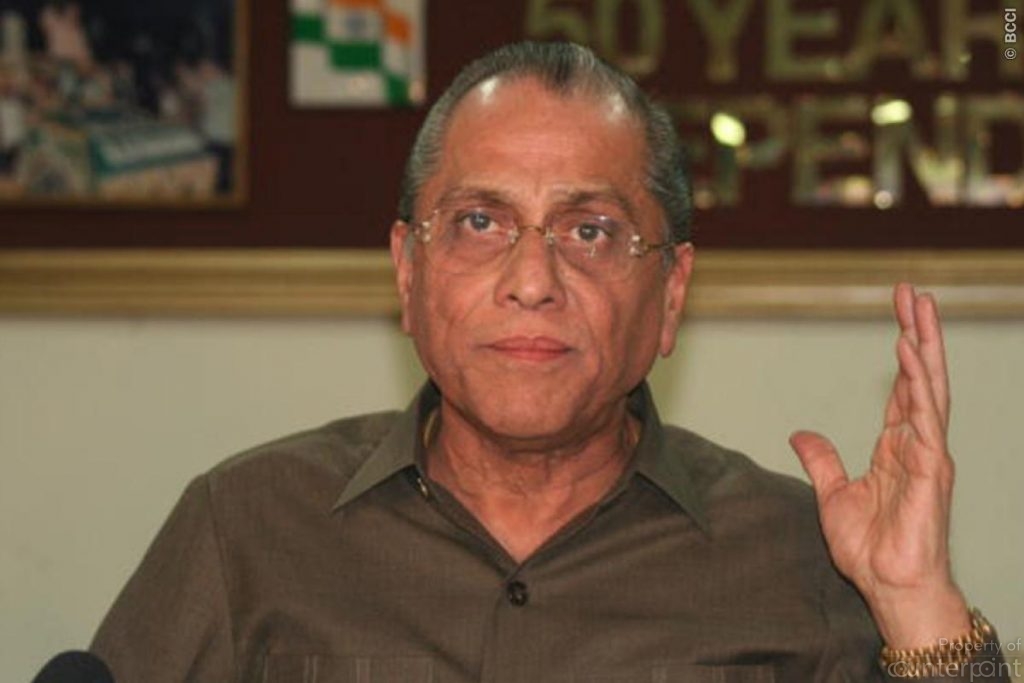 But, Dalmiya, a smart statesman consented. India would host the two semi-finals and Pakistan the grand finale. Perera had pulled out a rabbit out of a hat and that would stand the sub-continent in good stead! Once India and Pakistan come together the battle was half won. Sri Lanka would get to host several World Cup games if the deal came through. They could not ask for more!
England weren't willing to give up though, as is the way with the English. The country that had founded the great game wanted to host the World Cup for a fourth time in 1996. The English cannot be blamed for having evinced a proprietary interest in the game. After several rounds of voting, the deadlock remained. Perera then came up with a compromise formula. He suggested to the ICC board that instead of going for a vote, it should opt for a conciliatory solution. The sub-continent would host the 1996 edition of the World Cup and England would host the next event, in 1999, followed by South Africa in 2003, without a vote being taken.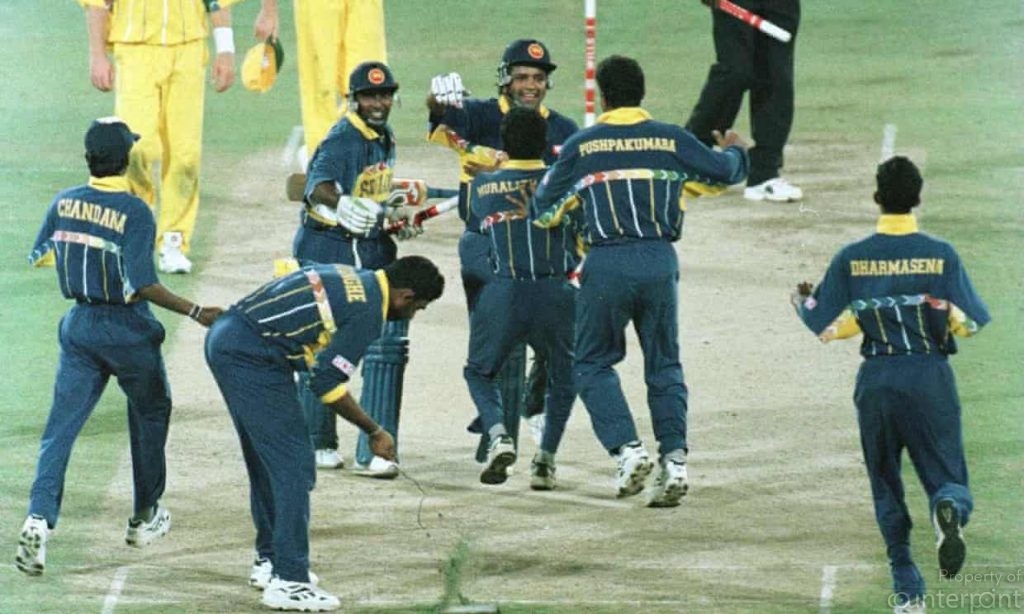 It was a win-win situation for all and sundry as getting a seven out of the ten votes in case of an election would prove to be a tedious task. The little man from Panadura had prevailed, at the Cathedral of Cricket, as Lord's agreed to the formula! It was no mean achievement for Sri Lanka.
President Premadasa was over the moon when he was informed that Perera had succeeded at Lord's and that the World Cup was indeed coming home. He later told Tyronne Fernando, 'Ara Neil Perera nam yakek'—roughly put into English it means 'Neil Perera is a devil', which is Sri Lankan slang for a person capable of achieving what is considered impossible.) Premadasa knew how to make the maximum possible mileage out of such an event.  But, he did not live to see the tournament get underway and Sri Lanka emerge victorious.
Dalmiya went on to become the President of the committee established to run the 1996 World Cup known as PILCOM – Pakistan, India and Lanka Committee. Perera still has in his possession the letter Dalmiya sent him, thanking him for his effort.
"I would like to thank you for all the hard work that you did in the last few months to make the joint bid of Pakistan, India and Sri Lanka successful," Dalmiya wrote. "At the meeting, we observed how you intervened on time and placed your opinion forcefully, even in the face of strong opposition from the other side. And the success of the joint bid owes a lot to your hard work and efficiency."
Perera is 89 years now and still watches a lot of cricket and is actively engaged in social work which he has devoted his entire life to. He served Sri Lanka Cricket for over 25 years, as the Secretary. An Engineer by profession, he was employed at Ceylon Electricity Board. At a time when the Board of Control for Cricket was penniless, he spent his own money to keep the sport moving forward.
A thorough gentleman, Neil Perera is respected by one and all for his cricketing acumen and more importantly his honesty. Such men are the need of the hour to hoist SLC from the mire it finds itself in now.