As It Happens
Aug 12, 2020
Sri Lanka's new cabinet of ministers and state ministers are taking oaths at the historic Magul Maduwa in Kandy under the patronage of President Gotabaya Rajapaksa and Prime Minister Mahinda Rajapaksa.
The cabinet is limited to 28 ministries and 40 state ministers. The Gazette notification with the details of the ministerial structure and other information was issued on Monday (10). Access it here http://www.documents.gov.lk/files/egz/2020/8/2187-27_S.pdf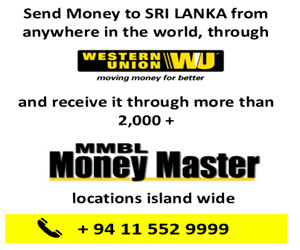 "National priorities, policy responsibilities and functions have been taken into consideration in formulating Ministries. State Ministries have been structured to facilitate the achievement of special priorities and the implementation of relevant programmes according to the broad scope of each Ministry," a statement by the Presidential Secretariat read.
It added that special attention was paid to the areas of national security, economic development, infrastructure facilities, education, health and sports in the process of formulation of the ministerial structure.
The ruling party, Sri Lanka Podujana Peramuna (SLPP) secured 145 seats in parliament, and ensured a two third majority power with allied parties.
Key ministries in the cabinet are Defence, Finance, Foreign Affairs, Justice, Urban Development and Housing, Buddha Sasana, Religious Affairs and Cultural Affairs, Provincial Councils and Local Administration, Education, Health, Labour, Environment, Wildlife and Conservation, Agriculture, Irrigation, Lands, Fisheries, Plantations, Water Supply, Power, Energy, Ports and Maritime, Highways, Transport, Sports and Youth Affairs, Tourism, Trade and Commerce, Industries and Media.