No Student Should Be Left Behind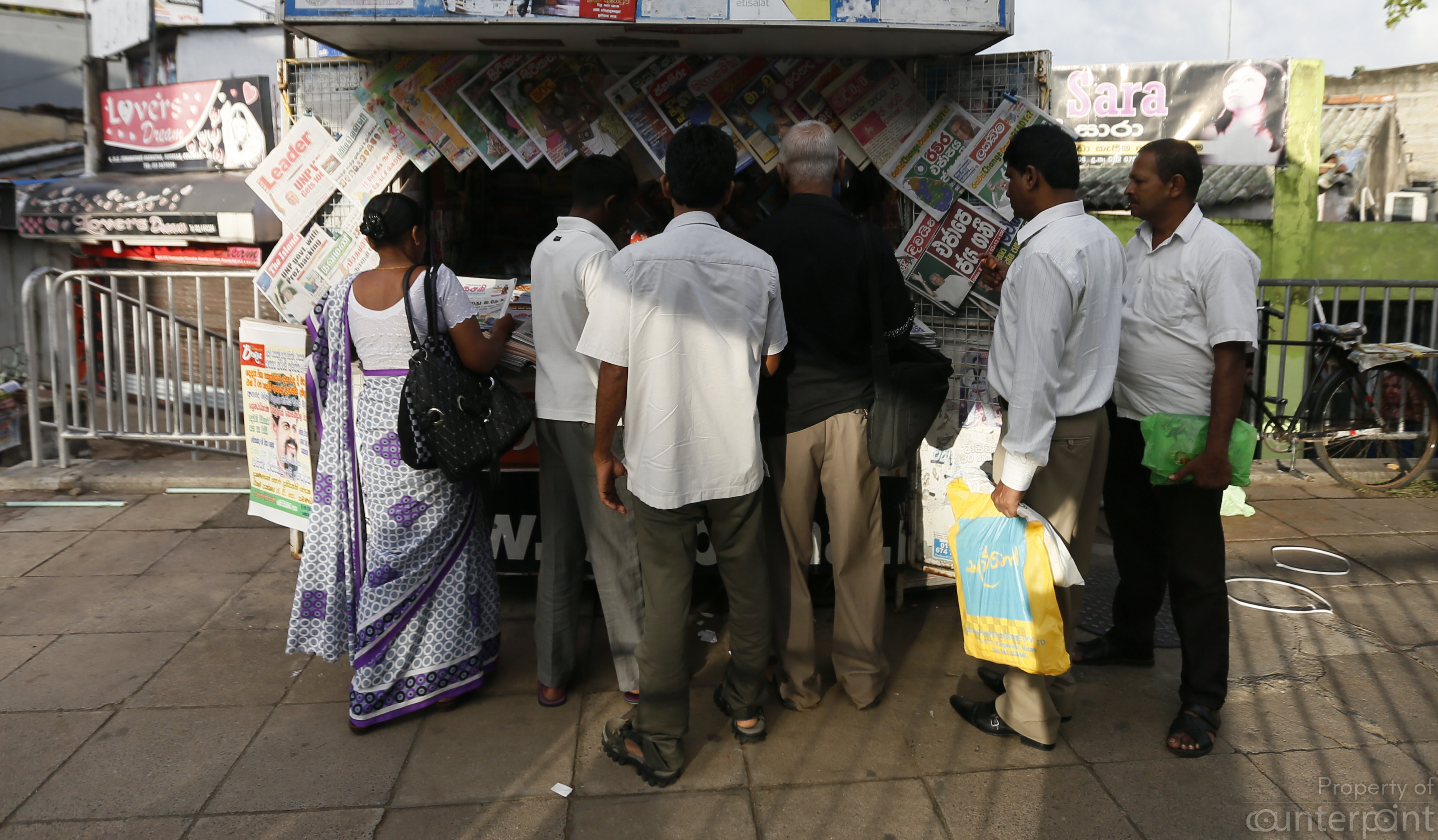 While e-learning and distance education through the TV was introduced to assist all students to keep up with their studies, during the COVID 19 curfews, a bone of contention has been about the vast number of students left behind with no access to the internet or the TV.
Therefore, it was heartening to learn that the Ministry of Education will, as of Tuesday, May 26, begin distributing study packs to all students irrespective of whether they have access to smart-phones, computers or a TV.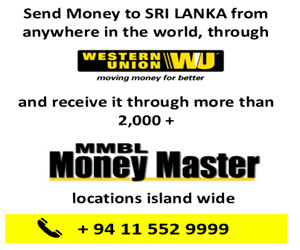 Speaking to Counterpoint the Director of School Health and Nutrition, Renuka Peiris stated that the packs will initially be distributed to Grades 1 and 2 and to all grades thereafter.
These are considered only as extra study materials, she stated, and will not be included in test papers as part of a syllabus.  Nearly 3.5 lakhs of the packs will be required for each of the grades.  While the packs could even be dropped off at homes of students living close to their schools, distribution of the packs to students of larger schools, many of who reside even more than 10 kilometres away, will be a different issue.  Here, principals will be allowed to figure out the best method of delivery.
While Sri Lanka must keep up with world trends and prepare our student population to be internet savvy, ensuring that all families have access to the internet, is certainly a challenge.  This is particularly so in lesser developed areas where many schools even lack basic facilities such as water and toilets etc. Certainly internet access and computers would not be amongst their priorities.
A 2018 study by LIRNEAsia reveals that less than 50% of households with children between the ages of 5 to 18 have a smartphone or computer, while it has found that only 34% of households with children of that same age group have an internet connection of any sort.  In the case of those households with access to the internet, more that 90% access it via mobile devices, usually smartphones.
Though one might assume that this is true of rural households, the reality is that even most middle or above average income families do not own computers.  In fact, Education Forum Sri Lanka (EFSL) states that 'Online Realtime Classroom experience is enjoyed only by students attending a few select schools."   With the introduction of on-line teaching following the closure of schools owing to COVID-19, Counterpoint found that even amongst students of the so-called popular schools and private schools, not all have access to a computer.   This means that most children are receiving their notes and assignments via mobile phone apps such as Whatsapp and Viber. As the EFSL  says, 'For those families for whom the Smartphone is the only device connected to the Internet, dedicating it to the use by one or more children, with or without adult supervision, is difficult. When large quantities of notes are sent, the situation becomes unmanageable."
The situation is no different amongst university students as it has been discovered that most do not own laptops.   A media release on Cabinet decisions of taken the week of May 18th, stated that President Gotabaya Rajapaksa has instructed his secretary to ensure laptops are manufactured in the country, following a finding that most University students do not own laptops.
Former Member of Parliament Rohini Kumari Wijeratne pointed out that in the case where parents are in essential services, students are compelled to await their return from work to access their school assignments.  That is a very unsatisfactory situation, she points out.
But, the bigger issue here is the huge gap in terms of facilities between students living in urban and rural areas.  'I am aware of many students in my area, who cannot get an internet signal or do not have the financial ability to purchase data. There are also areas where data cards are not readily available, while some studentdo not have smartphones or computers' she told Counterpoint.  One such student was from a school in Kandy, so you can imagine what it is like in places such as Walapane or Laggala, she said.   Her sentiments are echoed by Education Forum SL which states that 'The other sixty percent remained unreached."
As well, there are many slow learners, or those with some form of learning disability. "Their needs too must be taken into account, and may not be met through e-learning,' pointed out Mrs. Wijeratne.
Another area of concern is how computer savvy teachers are and whether or not they have been, over the years prepared for the eventuality of e-teaching if ever necessary.  The current situation will certainly be a good test of that.
Says Dr. Tara de Mel, former Secretary, Ministry of Education and Co-Coordinator of the Education Forum SL,  'the National Institute of Education (NIE) ought to be exploring every possible avenue to enable distance learning access, and e-learning using COVID as a lesson."  She adds that, "Actually COVID school closures exposed the many gaps in our emergency-preparedness, and also several possibilities. For once we've begun talking about distance learning. Let's look at the past 10 weeks as a huge eye-opener for the future."
Education authorities were quick to launch distance learning via television soon after schools were closed. While TV has far more reach around the country, than the internet, the distance learning classes via this medium has been for students preparing for the Grade 5 scholarship and the Ordinary and Advanced Level exams.  The other option has been the radio.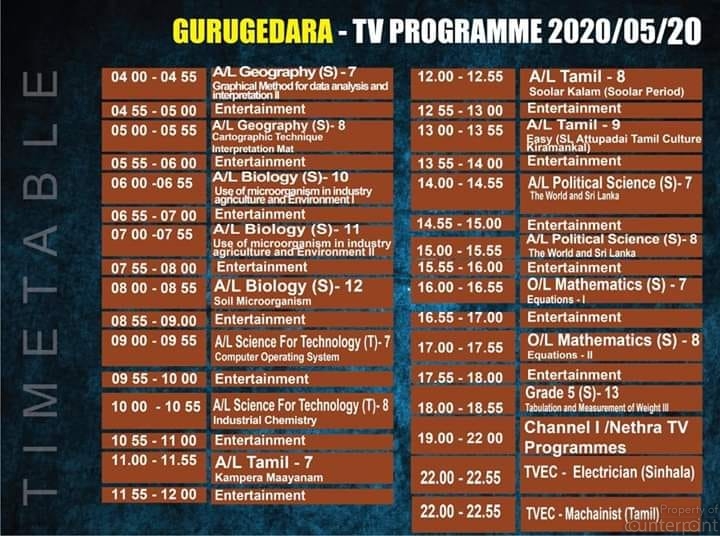 But for students whose homes still even lack electricity, none of these options would work.
K Indrani who works with marginalised communities in the Puttalam District pointed out that even if the study material is delivered to their homes, in poverty stricken families, parents would not have the time to guide their children in their studies. While some may not have the educational level to do so, for almost all, getting food on the table takes priority.  "With COVID, the situation is compounded, she said, pointing out that daily wage earners are desperate to feed their children.  This means that the children will be left to cope with their studies on their own.
Professor Siri Hettige, Senior Professor of Sociology, University of Colombo, points out that over the years, 'we have left behind the habit of reading as a means of expanding one's intellect.'  Such habits would have been helpful at times such as this, he says, adding that 'we are still stuck in the mode of providing lots of notes as a form of teaching." It is already an unjust system, and the only way, all students could be brought up to speed, when they return to school and university, is to conduct refresher courses in the first month to ensure no student lags behind."
While the Education authorities must be commended for their efforts to get study material to all students around the country, COVID has indeed shown up one more of the glaring inadequacies and inequalities within the system.