Opportune time to plan ahead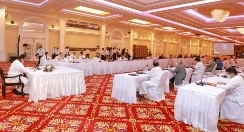 Sri Lanka has some of the world's best beaches
With Coronavirus (COVID-19) spreading like wildfire, across the globe, the tourism industry has hit rock bottom and almost every country, where tourism plays a pivotal role in the economy, is feeling the heat.
In South-East Asia, the tourism scene is crumbling, with Thailand – the number one tourist destination for millions – projected to lose around 1.5 trillion baht and, probably a 10 million drop in tourist arrival, if the Coronavirus crisis continues for a few more months.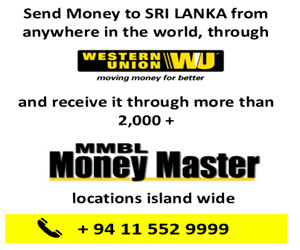 Depressing headlines, such as "Tour buses idle as Thai economy takes gut punch from virus," is now a common feature, especially where the tourism industry is concerned.
Obviously, our tourism industry is going to be badly hit, as well, and there is absolutely no way out of it.
The Sri Lanka Tourism Development Authority (SLTDA) had plans to make our paradise island a crowd-puller and was enthusiastically looking at four million tourist arrivals, for 2020, and a revenue of five billion US dollars from the industry. But, now, with the current situation, engulfing the whole world, one can put it down to being only a pipe dream!
No, I wouldn't say it's the end of the world for the SLTDA.
However, at this point in time, it would be futile if the SLTDA was to highlight the fact that Sri Lanka is a safe destination to travel to, despite the Coronavirus epidemic.
Yes, of course, we don't come into that category of countries that are very highly infected, but, at present, most holiday seekers don't have it in their mind to travel.
I was also intrigued reading a little news item where it was mentioned that a travel consultant, in England, had stated that the most ideal destination for a traveler to visit, during the Coronavirus outbreak, is a location that brags about warmer climate.
He is quoted as having said this while joining an interview conducted by SkyNews.
He is also said to have commented that the best weather to escape the Coronavirus is somewhere where the temperature is 29 degrees Celsius, and above, and he has recommended travelling to the Caribbean, or Sri Lanka.
Phew! Yes…the heat is on where 'The Wonder of Asia' is concerned, and most of us are finding it unbearable…but, I wonder if any tourist would care to visit us and then spend 14 days in self-isolation before being able to venture out, feel the heat, and check out some of our famous tourist spots!
All those unpractical suggestions aside, I would say that the SLTDA should look at this present crisis in a positive manner…with the future in mind.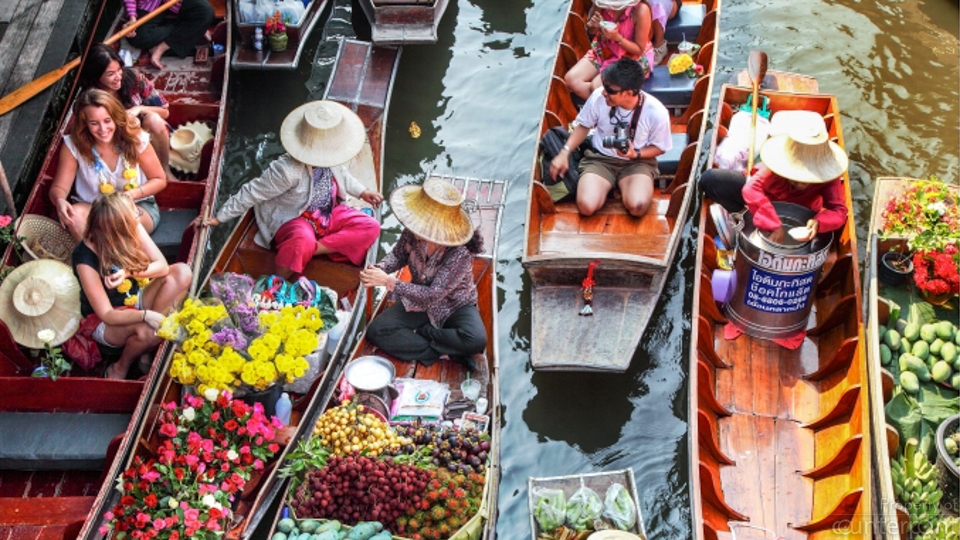 At some stage, this Coronavirus will give us some breathing space and it's then that those who have been kept indoors, cancelled their overseas vacations, etc., will be rearing to go!
It's at that point that we have got to be ready to grab a fair share of the tourist market. And, it's only then that an effective advertising campaign would work towards our advantage.
The Sri Lanka Tourism Development Authority should get down to working on a well-planned out strategy straightaway, so that an enticing campaign can be put into effect as soon as there are signs that Coronavirus is on the decline.
The SLTDA has got to revise its 2020 strategy, from what was planned for, before the Coronavirus outbreak
They have also got to look at the high-end tourist market in order to boost our economy.
I'm told that Asian countries have now become the prime destinations for high-spending travelers.
Most of these high-end tourists venture out seeking unique travel experiences and that is the reason why they opt for exotic and unexplored destinations.
Yes, Sri Lanka can be highlighted as one of those exotic and unique destinations. And, that is where our 'think tanks,' at the SLTDA come into action.
I'm told that high-spending tourists generally look for Adventure and Safari, Culinary and Shopping, and Exclusivity with High Comfort.
We can't be obsessed with just volumes, where tourist arrivals are concerned. We have also got to look at the spending power of the tourists we look to attract.
And, spending power doesn't mean we need to charge five-star rates that are applicable in Europe.
For instance, luxury accommodation, in Thailand, costs a fraction of the price spent on any standard commercial hotel in Europe or the US.
In Thailand, high-quality accommodation range from around US$ 60 for a 3-star hotel to about US$ 300 for a posh, 5-star hotel.
Even better: Stays at many luxury hotels usually feature traditional performances during dinner, world-class cuisine, pampering at the spa, and Thai cooking classes.
Let's put into place what we lack and work on some appropriate campaigns, beginning now, so that Sri Lanka will be well equipped to entice tourists with our own uniqueness.
Having visited Thailand many times, I understand that high-spending holidaymakers flock to the 'Land of Smiles,' for the following reasons:
* BEACHES
* RICH HISTORY AND CULTURE
* ANCIENT TEMPLES
* FESTIVALS
* FOOD
* COST OF ACCOMMODATION
* WEATHER
* WILDLIFE
* FLOATING MARKETS
* QUIET RURAL GETAWAYS
Well, haven't we got them all – with the exception of Floating Markets!
Whatever shortcomings we have, let's get it all straightened out. We need to do it now, as the Coronavirus issue has given us sufficient time to put right all our wrongs…for the benefit of our tourist industry.
We also need to seriously take a look at Asian tourism, as well, as the tourism landscape that keeps changing.
I understand that emerging, less developed destinations are now drawing away from Western tourists in search of a new experience – Asian tourism.
Let's combine the two, with a dynamic advertising campaign that would attract both the Western and Asian tourists; First the money-spenders, followed by budget tourists and then the backpackers.
Yes, they are all welcome to the 'Wonder of Asia.'
Another segment we need to tap is the world of celebrities.
Pop icon Madonna checked out the Maldives for an eight-day vacation, in December last year (2019), with her family, which cost her around $32,000.
If we had a purposeful and more dynamic advertising campaign in place – promoting Sri Lanka for its uniqueness – perhaps, we could have enticed Madonna, and other celebrities, too, looking for glorious weather, beautiful beaches and some incredible resorts.
We need to think big to get somewhere…or, we get nowhere.
But, right now, we all need to keep our fingers crossed, listen to the news, watch TV, and hope that the Coronavirus pandemic will disappear, before long.
And, of course, we need to be ready for the tourism boom that is certain to follow…once the threat of COVID-19 is no more.