People urged to vote tomorrow
As It Happens
Aug 4, 2020
People are urged to vote for tomorrows parliamentary election as there are reports that some voters are planning to boycott the event.
The Centre for Monitoring Election Violence (CMEV) has found that the cost spent per voter is Rs. 523. The CMEV has taken into consideration the funds allocated by the Treasury to the Election Commission to hold the anticipated election.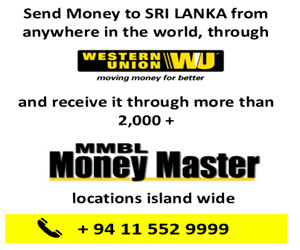 "In 2015 the cost per voter was Rs. 198," its national coordinator Manjula Gajanayake told the Counter Point.
The cost has increased this year in view with strict health measures taken by the government to stop the spread of Covid-19.
The Election Commission has also increased the time to vote by one hour. Hence, voters can vote from 7.00am to 5.00pm tomorrow.
Meanwhile, the counting will be conducted the following day.
A total of 16,263,885 registered voters are set to elect representatives to the parliament tomorrow.
Following are some important information to consider..