President calls for unity in Hajj message
As It Happens
Aug 1, 2020
I am confident that the Muslim community in Sri Lanka which lived in peace and harmony with all the other communities throughout our history in accordance with the teachings of the holy Quran and contributed to the prosperity of this nation would continue that tradition in future as well, President Gotabaya Rajapaksa said in his Hajj message.
He added that the government has provided the necessary facilities for the Muslim community to take part in their religious activities.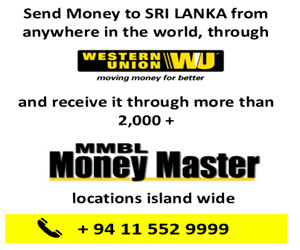 "Although the Muslim devotees are compelled to refrain from visiting Holy Mecca due to the COVID 19 pandemic which has enveloped the globe, I believe that the Hajj festival this year too will be an occasion for them to embrace the greatness of Allah and the spirit of peaceful coexistence," he added.
Meanwhile, former Prime Minister and the leader of the United National Party tweeting his message said, "May this Hajj Festival bring togetherness within communities, compassion and generosity.  Eid Al-Adha Mubarak from us to you".