Proliferation Of 'Essay Mills'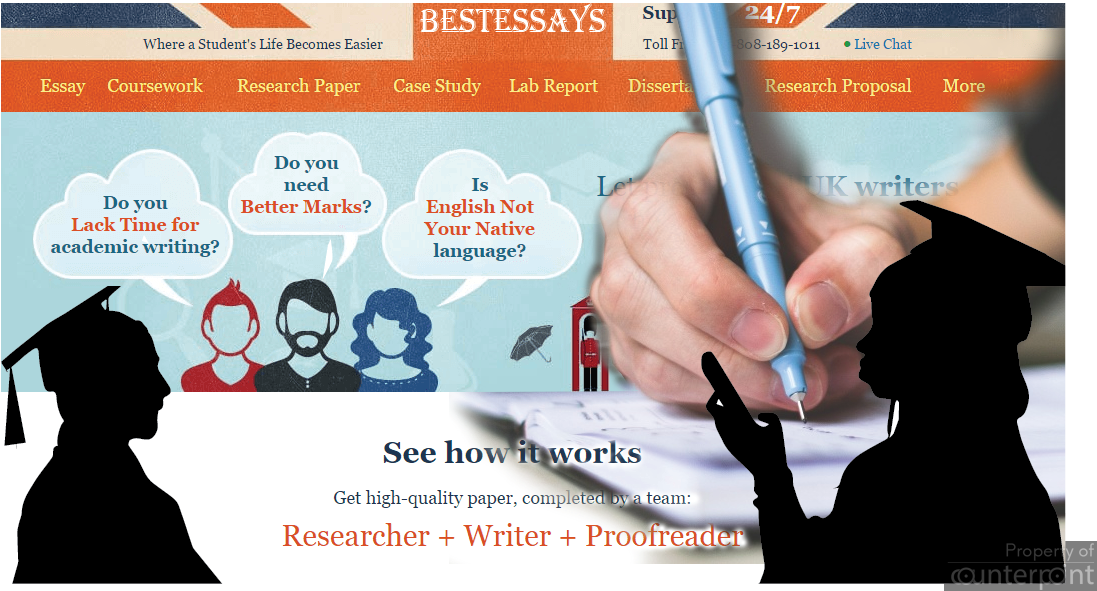 If one can buy over the counter academic writing packages, what would be the point of burning the midnight oil writing a paper on, say 'The influence of political events on Shakespeare' or crunching numbers on a public opinion survey of the credibility of science journalism. Seeking the help of academic writing services to get essays, papers and dissertation done is a fad fast catching up in the Sri Lankan academic services market, churning out anything from essays to PhD thesis for as little as three rupees per word.
International demand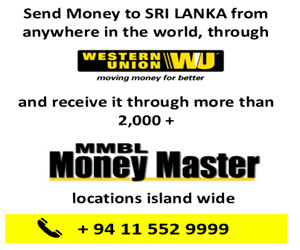 And what's worse is that even international academic writing services, which are referred to as 'essay mills' in the west, are not considered illegal, if not unethical. However, one-time British Universities Minister Jo Johnson saw this so-called 'contract plagiarism', as a growing threat to academic integrity. According to the British government there are around more than 100 such mills in operation in the UK.
According to The Telegraph article titled University students buying essays and dissertations', more than 20,000 students in the UK – with more than a third enrolled at Oxbridge universities –  purchase tailor-made essays via online websites like iWriteEssays.com. International academic writing service providers such as UK Essays employ around 3,500 researchers and sell somewhere around 15,000 assignments each year. The situation is no different in the US.
The reason for this proliferation of 'essay mills' in the west is the demand for such a service by foreign students who are not confident in their academic English and are not familiar with western academic norms. Ironically, it's the same scenario in Sri Lanka. Although most of the undergraduate and post-graduate courses are conducted primarily in English, primary and secondary education in most state-run schools is conducted in the vernacular. For international students studying abroad failing is simply not an option since they pay exorbitant amount on tuition fees.
It is no different for local students engaged in higher education, who are forced to pay as much as Rs. 10,000,000 at some local universities for a PhD with course work. Students are often burdened with too many assignments, too much pressure and are without enough time. Moreover, our tertiary education system is heavily dependent on written assignments.  It is interesting to note that although high research writing standards are maintained in most local universities, they lack a comprehensive research methods programme.
As such, those who have not previously engaged in research work at undergraduate level fall through the cracks. Moreover, as any international student studying in the west, students of local universities are also forced to juggle multiple work and family responsibilities with studies.
But, since failing is simply not an option, most local as well as students abroad turn to these essay mills out of desperation, on the assurance that the content is 100 percent original and plagiarism-free, as prominently advertised in all the websites.
However, most international academic writing service providers are bound by comprehensive licensing schemes and copyright laws, unlike the local ones that are coming out of the wood works.
Local 'essay mills'
Local universities have honor codes that warn students against submitting research work that are plagiarized or not original. But that's exactly what struggling students need and that's exactly what local sites advertise.
Local essay mills assure a 'bright future' for students, with pledges to magically dispel their assignment writing woes with the help of professionally qualified academic writers. Such services boast of value for money, on time delivery, plagiarism free, quality promises and confidentiality assurances and in some cases even money back guarantee.
They promise customized assignments under different programs such as Diploma, HND, degree, MSC, MBA, M Phil and even PhD level programmes. The range of services offered include projects, essays, dissertations, coursework, case studies, research papers and analytical papers, with packages varying from Rs. 1,000 to 4,000 and can increase depending on delivery date and word count.
Placing an order is an easy five-minute affair and you have a degree. The 'customer' can place an 'order' for 50 percent of the total fee. The rest is usually paid after completion of the academic paper. The terminology itself testifies to the commodification of higher education.
Foreign essay mills are subtle enough to pass these so-called 'essays' as 'study aid' and warn against submitting their assignments as the students' own, in their company's' 'terms and conditions'.
But not in Sri Lanka. Sri Lankan essay mills take on orders to churn out fully-fledged dissertation for submission without ethical considerations.
Pros and cons, but mostly cons
But how ethical and for that matter legal is it? The whole purpose of a research paper or a thesis is to encourage the student to engage in their own research. It's not a matter of just putting out a paper. Research writing trains students to collect, analyze, and process information and hones strategic thinking, critical analysis and problem solving skills, which may turn out to be key assets in certain areas of employment. Moreover, it trains the students to take initiative and act independently with minimal supervision, while simultaneously requiring for students to fall in line with university guidelines.
The students learn how to work through peer-reviewed journals and academic sources to glean information, work with drafts and become better as writers, going beyond the textbook to look for additional reference. Ultimately, the student learns to translate theoretical knowledge into practice by offering solutions, improvements, and innovative approaches to a research problem.
If students forgo these research skills looking for an easy way out by outsourcing research writing, then the whole purpose of a research is lost. It undermines the credibility of academic institutions by promoting success driven by wealth rather than merit. The role of educational establishments in providing capable employees is undermined.
Repercussions of such a trend – greater student numbers graduating through outsourced research and deteriorating perception of degrees to name a few – maybe irreversible for a country like Sri Lanka, that already struggle with unemployment, not to mention unemployability issues.
But in an age where politicians and businessmen hire ghost writers to churn out speeches and articles, is seeking the help of an essay mill any less ethical? When students are under pressure to produce quality academic writing, while simultaneously juggling coursework, job and family responsibilities, some will inevitably succumb to the temptation of purchasing academic writing. It's not the same as cheating at an exam, but it is most definitely not original work. Purchasing academic content online is a slippery ethical slope.
(This article is nineth instalment in a series of articles which will discuss education related issues on a fortnightly basis in counterpoint.)