Remarks at the Pathfinder Indian Ocean Security Conference 2020
As It Happens
Nov 14, 2020
DEAN THOMPSON, PRINCIPAL DEPUTY ASSISTANT SECRETARY, BUREAU OF SOUTH AND CENTRAL ASIAN AFFAIRS
It is a pleasure to join you all virtually to discuss the complexities of security in the Indian Ocean region, particularly at the moment after Secretary Pompeo's successful visits to India, Sri Lanka, and Maldives – and the announcement of our intent to establish an embassy in Maldives. I want to congratulate Sri Lanka and the Pathfinder Foundation on putting together such an amazing conference with such robust participation across governments, international organizations, academia and non-governmental organizations. Critical forums like this help build a shared understanding of how to address common challenges in order to allow shared prosperity and security to thrive.
Last month, Deputy Secretary of State Biegun spoke of a Pax-Indo-Pacific. By that he meant a region where peace prevails, where sovereignty is upheld, and where every nation can prosper.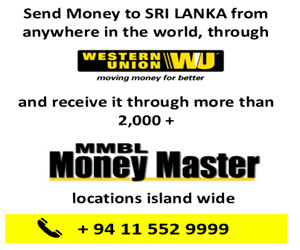 The United States understands that prosperity is not possible without good governance, security, and above all, cooperation. We also understand the threats we all face on the high seas of the Indian Ocean—such as natural disasters, piracy, illegal fishing, and transnational organized crime—impact us all, and that partnerships, cooperation, and shared information and resources in the maritime space is imperative to our collective prosperity and security.
The United States maintains a robust presence and supports information sharing networks throughout the Indo-Pacific, including so many of the participants in this conference. We have strong partnerships with countries throughout the Indian Ocean Region based, as always, on our shared concerns about security and interest in good stewardship of the global commons.
Your final two sessions of this conference were devoted to enhancing connectivity and addressing mistrust and trust deficiencies. Ensuring we have the equipment in place to identify threats, the networks and partnerships in place to share critical information when we need to, and, as you so aptly highlight, the trust to share information with each other, is instrumental.
We acknowledge we can only respond to threats we see, which is why we invest deeply in building maritime domain awareness capabilities and developing information sharing networks and partnerships throughout the region to improve capabilities to detect maritime threats, share information, and respond individually or collectively with likeminded partners.
We wholeheartedly support critical information sharing initiatives such as India's Information Fusion Center for the Indian Ocean Region and fusion centers in Bahrain, Madagascar, Singapore and beyond, and are working with partners across the entire Indian Ocean to develop and enhance maritime domain awareness and increase information sharing, from the Gulf of Aden to the Pacific Islands.
Beyond detecting and sharing information on the myriad maritime threats in the region, we support partners' ability to respond to those threats to protect and safeguard their own maritime security interests.
Through our flagship Bay of Bengal Initiative, we have provided more than $148 million dollars to Bangladesh, Sri Lanka, and Maldives to build maritime security and domain awareness capabilities through coastal radar stations, data links, maritime patrol aircraft, and training.
Our bilateral and multinational humanitarian assistance and disaster relief exercises across the region build interoperability and the habits of cooperation necessary to respond together when disaster strikes. Whether it is through our bilateral Cooperation Afloat Readiness and Training exercises with partners throughout the region, or our multilateral military exercises such as the MALABAR naval exercise which includes India and Japan, and this year, Australia, we work with partners throughout the region to practice and solidify the habits of cooperation necessary to address shared threats.
U.S.-provided equipment and training such as patrol ships provided to Philippines, Vietnam, Bangladesh, Sri Lanka and others elevate partner deep-water naval capabilities and extend their deployment capabilities. These assets enable Indo-Pacific nations to address transnational threats, interdict illicit materials, and patrol their exclusive economic zones.
In April 2020, the Sri Lankan Navy, employing former U.S. Coast Guard vessels, seized nearly 300 kgs of heroin and 50 kgs of methamphetamine valued at over $17 million and in July executed the largest drug interdiction in Sri Lankan Navy history, seizing 400 kgs of heroin and 100 kilos of methamphetamine valued at $33.5 million. Sri Lanka is not alone in working to keep the Indian Ocean safe and secure, for the benefit of all of us.
We stand by our partners in preserving freedoms of navigation and overflight and other lawful uses of the sea and ensure our partners have the tools and skills needed to safeguard their autonomy and maritime interests. We welcome further opportunities to deepen partnerships and networks across the Indian Ocean Region, and, in the spirit of President Trump's commitment to sovereign states working together to achieve the administration's vision for a free and open Indo-Pacific region.