Sri Lankan Government's Response to Human Rights Allegations?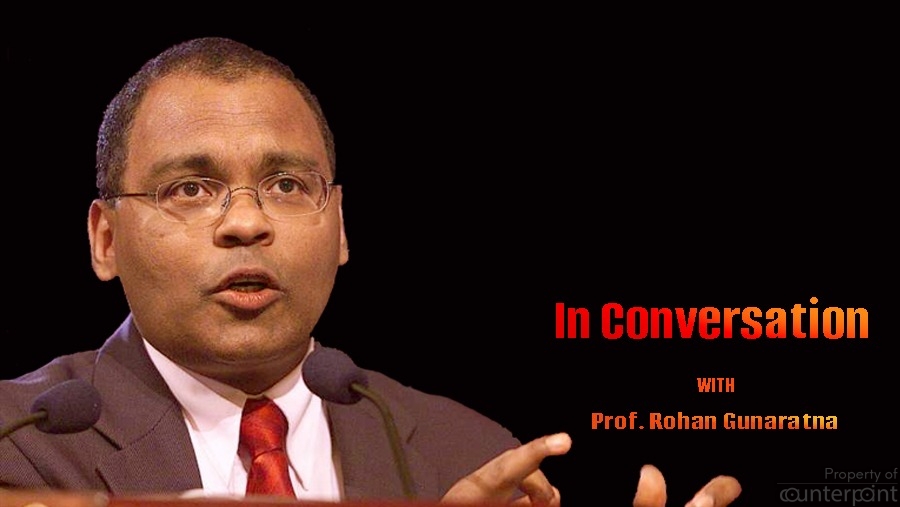 How has the threats to Sri Lanka changed after end of the war in May 2009? 
When war ended and peace returned to Sri Lanka in May 2009, the ideological and operational threats to Sri Lanka originated mostly from overseas. They include Ideological extremism which resulted in Easter Sunday attacks; the separatist ideology from a segment of the Tamil diaspora aiming to revive the LTTE which resulted in more than dozen plots; the flow of narcotics from the subcontinent and the Far East into Sri Lanka which resulted in a rise in organized crime;  and geopolitics and superpower rivalry between India, China and the US had spill over effects on Sri Lanka. The latest external threat challenging Sri Lanka is from COVID-19, another threat that originated abroad.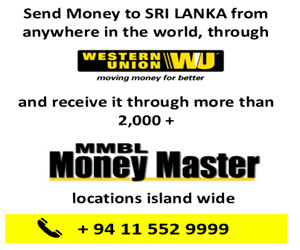 Like how Sri Lanka effectively controlled the pandemic, the multiplicity of threats faced by the country need to be addressed tactically, operationally and strategically. However, they require measures by the government both at home and abroad. The most important is greater cooperation within the government and working with foreign counterparts. As they are national security threats, we also need greater coordination between the Sri Lankan diplomatic missions and the organs of the Sri Lankan defence ministry. To be effective, there should be seamless collaboration between intelligence agencies, armed forces, law enforcement authorities and the foreign service. These interagency processes and mechanisms need to be built as Sri Lanka moves from instability of the Sirisena-Wickremesinghe era to the Gotabaya Rajapaksa administration.
What is the threat from the LTTE overseas network?
The Sri Lankan government dismantled the LTTE on its soil in May 2009, but its overseas network remained intact. The LTTE had built a state-of-the-art network to disseminate propaganda, fund raising, procurement and shopping for military hardware etc. Over 90% of the weapons were shipped on board LTTE ships from North Korea to Sri Lanka. The LTTE overseas network transformed into two components – The procurement and shipping network transformed into a human smuggling network, whilst the propaganda and fundraising network reinvented itself into human rights organizations, where erstwhile LTTE activists masquerade as human rights campaigners in Geneva and in western capitals. Although the LTTE committed the worst atrocities, its activists run a series of front, cover and sympathetic organizations. They include Tamil Rehabilitation Organisation (TRO), Tamil Coordinating Committee (TCC), British Tamil Forum (BTF), World Tamil Movement (WTM), Canadian Tamil Congress (CTC), Australian Tamil Congress (ATC), Global Tamil Forum (GTF), National Council Of Canadian Tamils (NCCT), Tamil National Council (TNC), Tamil Youth Organisation (TYO), World Tamil Coordinating Committee (WTCC), Transnational Government of Tamil Eelam (TGTE), Tamil Eelam Peoples Assembly (TEPA), World Tamil Relief Fund (WTRF) and Headquarters Group (HQ Group).
Based on the LTTE information repository recovered by the government forces, these groups were designated as terrorist entities under the UNSC Res. 1373 of March 2014. They maintained a low profile until they were delisted at the request of the then foreign Minister Mangala Samaraweera in November 2015. Immediately afterwards, some LTTE fronts re-emerged and started to radicalize Sri Lankan Tamils and also supported LTTE revival. It is vital for the Sri Lankan administration to seek relisting the delisted LTTE entities and personalities abroad.  Recent LTTE plots, the mahavira celebrations, and the separatist speeches by Tamil politicians can be traced to the inspiration, instigation and financing by organizations and individuals overseas. Sri Lanka will experience new attacks, unless decisive steps are taken to designate the directing figures, financiers, facilitators and supporters of these plots.
What should be the Sri Lankan government strategy to manage the Islamic-centric threat? 
The Islamic-centric threat should be managed by reforming the educational and religious institutions in Sri Lanka. Both the government and Muslim organizations, either ignored or neglected the religious space that was infiltrated by virulent ideologies both from Tamil Nadu and Saudi Arabia. The Sri Lankan Muslim heritage was supplanted by foreign ideologies damaging intra-Muslim and inter-Muslim unity. If we are to prevent another attack, the content taught in Madrasas should be monitored, reviewed and investigated. To promote unity, every school should have a Harmony Club, every district a Harmony Centre, every province a Harmony Council, and at national level a National Religious Council represented by heads and deputy heads of all religious denominations. The Government should develop a national education policy, where all schools are transformed into multicultural schools.
A strategy should be adopted to remove detrimental foreign influences including Islamization and Arabization, revise the school text books that promote Wahhabism, and rehabilitate terrorists in custody and extremists in the community. In addition to creating a blacklist of foreign preachers that insult other religions and monitoring extremism online propaganda, the government should pass legislation that criminalize hate speech, and incitement to violence. To create a common Sri Lankan Muslim identity, it is essential to build a secular Muslim organization of professionals to guide the Sri Lankan Muslims.
The armed forces, law enforcement authorities and intelligence agencies should develop common databases, exchange of personnel, undertake joint training and operations and share experience, expertise and resources. In addition to building global and regional security and Intelligence cooperation and collaboration, they should build expertise on the Islamic State and al Qaeda and develop technical capabilities to monitor their presence both in the physical form and cyber space. With both Islamic State and al Qaeda expanding in South Asia, both government and Muslim leaders should take the security challenge seriously and act decisively to prevent and preempt threats.
What should be the Sri Lankan government strategy to manage the separatist agenda of a few?
Support for the LTTE and the separatist ideology has diminished both in Sri Lanka and overseas. The return of a stable government with votes from all communities is a set back to the separatist agenda of the Tamil National Alliance, the erstwhile proxy of the LTTE. At home, Sri Lanka should ban any political party (Sinhalese, Tamil or Muslim), where the foundation is based on ethnicity or religion, as these two elements will be harnessed by interested parties to divide communities. Such a move will help the country and the people immensely to build a united Sri Lanka. Without social stability, Sri Lanka can never transition from a Third World to a First World country.
To detect and disrupt attempts to revive the LTTE, the government should identify both separatist ideologues and operators in Sri Lanka. Not only the perpetrators, but also those who create the environment for violence, should be firmly dealt with under the existing or new laws. The parliament or any other institution should not be permitted to be abused and used to express views without responsibility. If the current laws are inadequate, there should be new laws to prevent politicization, radicalization and mobilization of a new generation of youth into violence.
Those trying to march in the footsteps of Prabhakaran are political entrepreneurs, who do not genuinely care about the welfare of the Tamil community or the country. Although they instigated, inspired and condoned violence, when the war ended, they did not contribute resources to rehabilitate the 12,000 LTTE cadres, who, after rehabilitation have not resorted to violence. The agents espousing the separatist agenda in Sri Lanka received and continues to receive funds from LTTE fronts overseas. The Tamil separatists of today are neither poor nor suffering disadvantages. Knowing very well that the LTTE committed systematic ethnic cleansing of Muslims in the north, Sinhalese in the east, and conducted horrific acts of terrorism both in the south and in India, they continue to promote separatism for personal and narrow political gain. Some of them come from privileged backgrounds, having enjoyed free education and live in Colombo. They play racial politics using the human rights card with the intention of igniting a new phase of separatism.
To end the scourge of exclusivism, extremism and separatism leading to terrorism, each one of them should be monitored, investigated and where applicable charged and prosecuted. In parallel, ethnic integration should be a top domestic priority of the Sri Lankan government. Both to contain the separatist ideology at a political and a social level, a robust legal framework and an engagement strategy to reach out to the Tamil communities at home and abroad is needed. To eliminate the separatist ideology that seeks to fragment Sri Lanka, an integration program to build the Sri Lankan identity is vital.  An essential element of that strategy should be to build exchange programs for Tamil children to study in the south and Muslim and Sinhala children to study in the north. Furthermore, arrangements must be made for Tamil government officers to serve in the south and Sinhala and Muslim government officers to serve in the north, at least once in their work life. Considering the recent plots by the LTTE and the support for separatism by Tamil politicians, it is vital to maintain a robust military, law enforcement and intelligence presence in the Northern and Eastern Provinces for the foreseeable future.
What should be the Sri Lankan government strategy to manage LTTE threats?
After the defeat of the LTTE, the threat of a resurgence was mitigated by the security and Intelligence platform built in the north and east, the far reaching program to rehabilitate 12,000 LTTE cadres by the Bureau of the Commissioner General of Rehabilitation, a visionary program by the armed forces to engage the community, and economic investment and infrastructure development of the war-affected areas. Where the US and western forces failed in Afghanistan and Iraq, the Sri Lankan forces succeeded in stamping out terrorism because of the excellent coordination, cooperation and collaboration between government agencies spearheaded by the then Secretary of Defence Gotabaya Rajapaksa. What the Rajapaksa Administration did was undone by the Sirisena-Wickremesinghe administration. With no claim for defeating the LTTE and restoring stability, the Sirisena-Wickremesinghe Administration disrupted the stability in the north and east by restricting the military to the barracks, halting military intelligence operations, bringing legal charges against or transferring out the best minds in security, and delisting LTTE entities overseas.
To strengthen existing and future security, a multi-faceted strategy is needed. The on-shore strategy should be to stop all activities to commemorate LTTE terrorists and display of LTTE memorabilia. Anyone engaging in such propaganda should be scrutinized and appropriate action taken. All those who organized such activities after the end of the separatist war should be investigated. There is a direct relationship between LTTE activities and their terrorist plots. The government should review and monitor around dozen plots that have been uncovered, as many are interlinked. For example, the Oddusuddan case (22.06.2018) and the Thivegan case in 2014 are linked. Three persons who acted with Thivegan are involved in the Oddusuddan case, where a terrorist attack was planned. This demonstrates the need for continuous monitoring both of rehabilitated and unrehabilitated LTTE cadres and their support networks. Those supporting the domestic terrorist personalities, cells, networks from overseas should be investigated and brought to justice.
The off-shore strategy should involve Sri Lankan diplomatic missions to actively engage in western capitals as majority of  politicians, opinion makers etc. there do not know the true characteristics of the LTTE. These missions should engage western politicians dependent on minority votes, including Tamil votes and their contributions. The heads of missions should provide leadership to engage support of the Tamil communities, especially entrepreneurs willing to invest in Sri Lanka.
In parallel, government security and intelligence agencies should enhance cooperation. The key is to shift from cooperation to collaboration with western and other foreign governments, where the LTTE has built support networks in countries such as India and Malaysia. Considering LTTE plans to influence foreign governments to delist and reorganize its activities overseas, maintaining close ties with western and other governments are vital.
What should be the Sri Lankan government's response to human rights allegations?
As a responsible government, Sri Lanka should take measures to promote and protect human rights of its citizens and punish offenders. It should also play a prominent role to end double standards in human rights globally. Every life is precious. In coalition campaigns led by the US/UK/Europe, a million innocents perished in Pakistan-Afghanistan, Iraq-Syria, Libya and Yemen wars. Violation of human rights in the developed west is not a rarity as demonstrated by the "I can't breathe" phenomenon. Where is accountability?
Sri Lankan government and its people have taken steps to address human rights issues. First, the government granted amnesty to 12,000 LTTE cadres and their leaders who killed, crippled and injured 23,790 Sri Lankan security forces personnel, 1,155 Indian security forces personnel and many more innocent civilians. In addition to staging massacres, bombings and assassinations of civilians, the LTTE ethnically cleansed the north and east of the Muslims and Sinhalese and forcibly took their lands and property. Nonetheless, the response of the government and the people has been unconditional compassion to the perpetrators. No Sinhalese objected to their rehabilitation and reintegration in to the society. Almost all of them including Kumaran Pathmanathan a.k.a. KP, the principal arms procurer and successor of Velupillai Prabhakaran, abandoned the separatist ideology and embraced coexistence. Today, KP is looking after two orphanages in the north and is committed to racial harmony.
Whenever a foreign government raises human rights issues in Sri Lanka, the government should pose three questions. First, are you using human rights as a weapon to keep Sri Lanka within the Western orbit? Second, are you singling out Sri Lanka due to electoral and constituency (Tamil votes and donations) pressure?  Third, have you addressed the much more serious violations of human rights by coalition forces in Pakistan-Afghanistan, Iraq-Syria, Libya and Yemen?
Geneva and western capitals are lobbied by LTTE fronts (both listed and delisted) and a few Tamil politicians that served as LTTE proxies. Having disseminated terrorist propaganda and funded terrorism, they have no moral right to speak against a government that ended a vicious terrorist campaign that assassinated two national leaders and killed, maimed and injured nearly 100,000 civilians and peacekeepers. Today, Tamils at home and abroad are wiser of not supporting the LTTE to the same extent as before. In Geneva, the LTTE fronts lobby to influence European NGOs, who have consultative status with the UN. Such NGOs act as "observers" of the UN system and they are permitted to engage with human rights bodies and even make statements during formal sessions. Considering that the LTTE committed the worst human rights violations from using human shields to forced conscription and recruitment of children, it is essential to ascertain the motives of those raising human rights allegations in Geneva or elsewhere. The questions that should be posed are i) Did you condemn or endorse the LTTE when they committed atrocities? ii) Are you ideologically with or against the LTTE? iii) Did you support or oppose the LTTE? The human rights chameleons should be exposed.
The human rights challenge has to be handled deftly and firmly by legal professionals, foreign service officers and intelligence specialists. Within the Sri Lankan constitution, the Sri Lankan criminal justice system has addressed and will continue to address alleged violation of human rights. Sri Lankan government should no longer tolerate hypocrisy and double standards from any foreign country.
When you addressed Viyathmaga conference in May 2018 on "Sri Lanka's Geo-Politics and National Security in 2030" <https://m.youtube.com/watch?v=8L5v0WkTSxQ>, you promoted the concept of neutrality, now adopted as the central strand of Sri Lanka's foreign policy.
Sri Lanka has maintained a foreign policy guided by the principles of non-alignment.The non-aligned policy was beneficial at a time of the separatist conflict, especially given the fact the two super powers were extra-regional states. The power dynamics of the Indian Ocean significantly changed after 2008. The Indian Ocean is in the backyard of India and Sri Lanka. One of the regional powers is Sri Lanka's immediate neighbour. Maintaining a policy of non-alignment will not be practically possible given the current geostrategic situation in the Indian Ocean Region.
The two global power players are influencing and trying to infiltrate the Sri Lankan political landscape, compromising Sri Lankan politics as proxies of India and China. When the pendulum swings towards China, India used to bring the Tamil issue to the forefront. While Sri Lanka cannot permit its territory to be used in anyway that could be a security threat to India, neither can Sri Lanka be fully aligned with India. It is imperative that Sri Lanka understand that India's Sri Lanka policy is not driven solely by bilateral interest. It is a trilateral relationship in which Tamil Nadu plays an Important role. There have been instances where the State of Tamil Nadu threatened to withdraw its support for the centre, over latter's policy on Sri Lanka.
In this backdrop, President Gotabaya Rajapaksa stated in his inaugural speech that Sri Lanka needs to declare itself a neutral state by enshrining the principle of neutrality in the constitution. This will inhibit Sri Lankan politics being compromised by influences of India or China. Also it will guarantee security for Sri Lanka without aligning with India. When neutrality is enshrined in the constitution, major powers will be compelled to respect the neutrality of Sri Lanka and all strategic thinking on the power play in the Indian Ocean will have to accommodate a neutral state. The vision of President Rajapaksa is for Sri Lanka to be the Switzerland of the Indian Ocean. However, two previous regimes – Mahinda Rajapaksa and Maithripala Sirisena/Ranil Wickremesinghe- deepened the relations with China taking loans from and signing numerous agreements with them. Today, Sri Lanka is heavily indebted to China. Can Sri Lanka, under the leadership of Gotabaya Rajapaksa, move towards genuine neutrality?
With the election of Gotabaya Rajapaksa as President in November 2019, there is a concern if he would continue with the pro-China policy of Srilanka or develop an equidistance foreign policy. He has skillfully handled India and the US. Sri Lanka was close to the western powers during its fight against the LTTE but after the war ended in May 2009, the Sri Lankan government sought economic assistance to rebuild the country that had suffered from 30 years of terrorist campaign. Although India and the West had pledged support for Sri Lanka, neither New Delhi nor western capitals were able to provide support for Sri Lanka's reconstruction process. At that point, Sri Lanka being desperate to develop the country that had suffered from terrorism, turned to China for economic assistance. This strategic policy was misunderstood by the West and India.
In addition to their local cuisine, Sri Lankans eat western food, dress European, speak English and are not culturally influenced by China. Nonetheless, Sri Lanka may turn to China through mere desperation. One infrastructure development project that Sri Lanka presented to the Chinese for funding was first offered to India, but New Delhi was too slow and not forthcoming.
After China agreed to invest, the west and India started to complain that Sri Lanka had embraced a pro-China policy. In reality, Sri Lanka became dependent on China because there were no other big investors. If Colombo failed to develop the country after the end of the separatist war, Sri Lanka would have remained undeveloped and underdeveloped.The Western countries and India lost an opportunity to keep Sri Lanka within their orbit.
In his inaugural speech on November 18, 2019, President Gotabaya Rajapaksa claimed that Sri Lanka will pursue a policy of "neutrality." When enshrining neutrality in the constitution, there needs to be clear guidance of what neutrality means and how it is safeguarded. The President is determined to steer Sri Lanka away from geopolitical rivalry and competition. However, Sri Lanka will be under pressure from China to settle its debts. The west, India, Japan, Korea and other nations should consider investing in Sri Lanka to help maintain equilibrium. President Rajapaksa's  explicit declaration for Sri Lanka to remain neutral will create an environment for its citizens to benefit from both East and the West.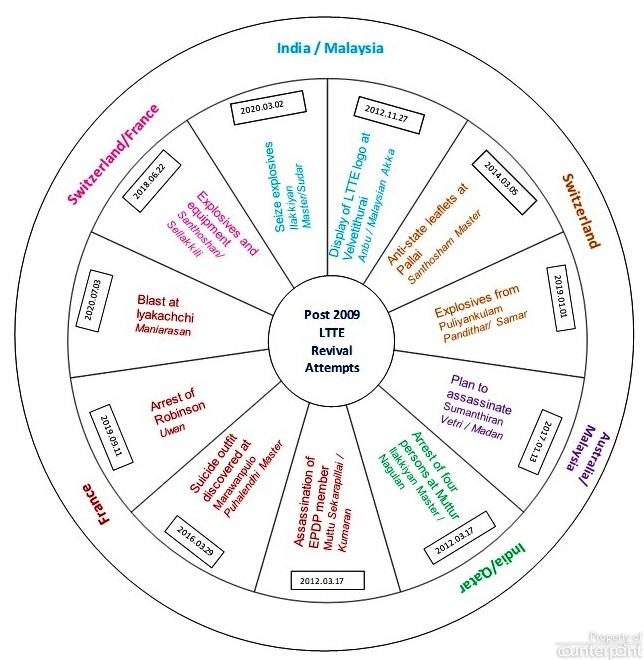 Rohan Gunaratna is Professor of Security Studies at the Nanyang Technology University in Singapore. A Honorary Professor of the Sir John Kotelawala Defence University, he is a Senior Advisor to its department of defence and strategic studies. conversation done by Gayathri de Zoysa Nanayakkara  is a Research Associate at Pathfinder Foundation