The Cup That Cheers Ruins Rain Forest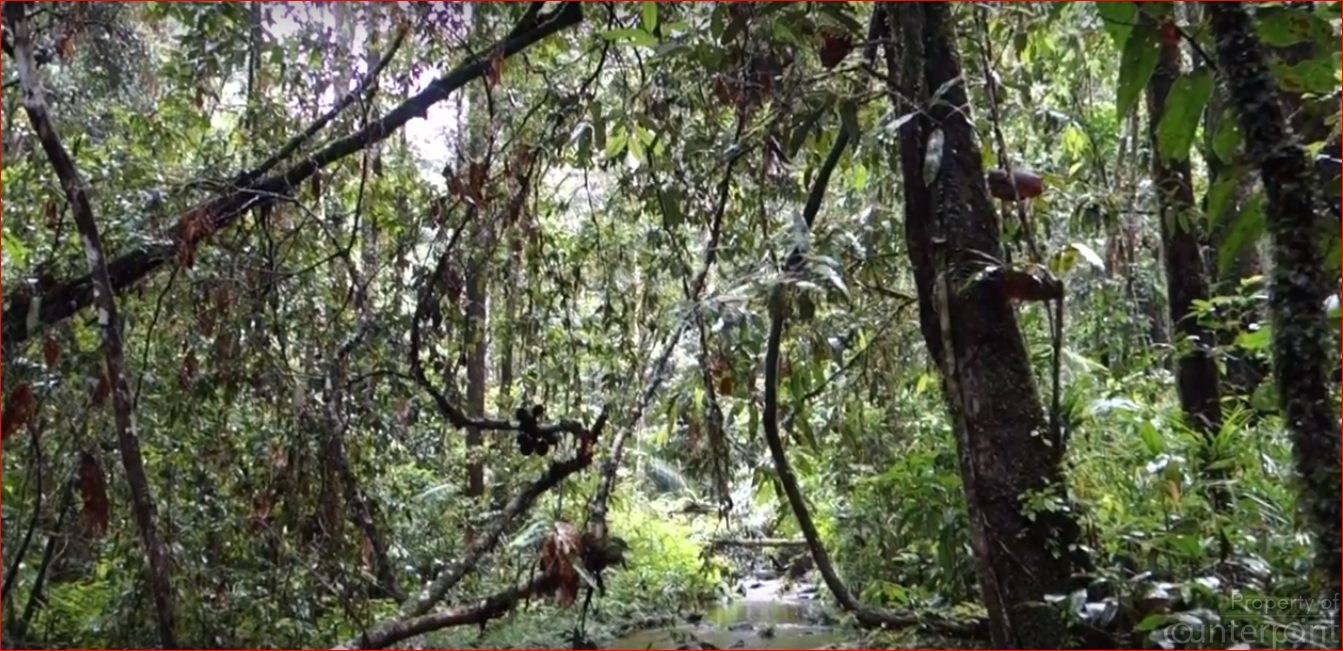 Sinharaja, a UNESCO declared man and biosphere reserve regularly faces the axe to make room for plantation and industrial expansion.
"Around the time of Independence there were fewer people living in these areas (around Sinharaja). Since then, population has increased by six times. Plantations have also expanded. There wasn't anything significant to be called agriculture in this area then. Kalawana, Nivithigala, Kanneliya, Manikevita Kanda, Kalubowita were jungles. (Then) monsoon rains were falling timely. Animals were everywhere." This is who octogenarian Martin Wijesinghe, who is also regarded the "uncommissioned professor of Sinharaja", reminisced of the Sinharaja rain forest seven decades ago.
Continuing onslaught on Sinharaja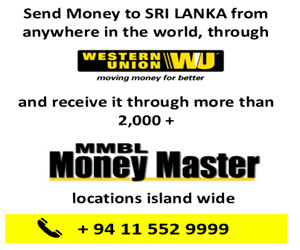 According to Martin the biggest damage on the rainforest and the adjacent areas has been inflicted by tea plantations which are expanding apace.
Martin is very much respected for his vast knowledge on Sinharaja. He trekked the forest routinely for decades until he became feeble recently. He first went into the forest to tap Kitul (Caryota urens) for a living some sixty years ago and later became the first choice tracker for the researchers from local and foreign universities, obviously for his familiarity with the forest. In 1994, the prestigious Sri Lankathilake award was bestowed upon him by then President D. B. Wijethunge for his enduring contribution towards furthering the scientific knowledge on Sinharaja. In addition, he is also the recipient of many other national and international accolades, including one from the Harvard University, USA.
Tea plantations dot the area around Sinharaja and there are place where they encroach on the forest land. Sinharaja, which spans 21 km from west to east lengthwise and a maximum of 7 km from north to south breadth wise is faced with a huge threat as a result.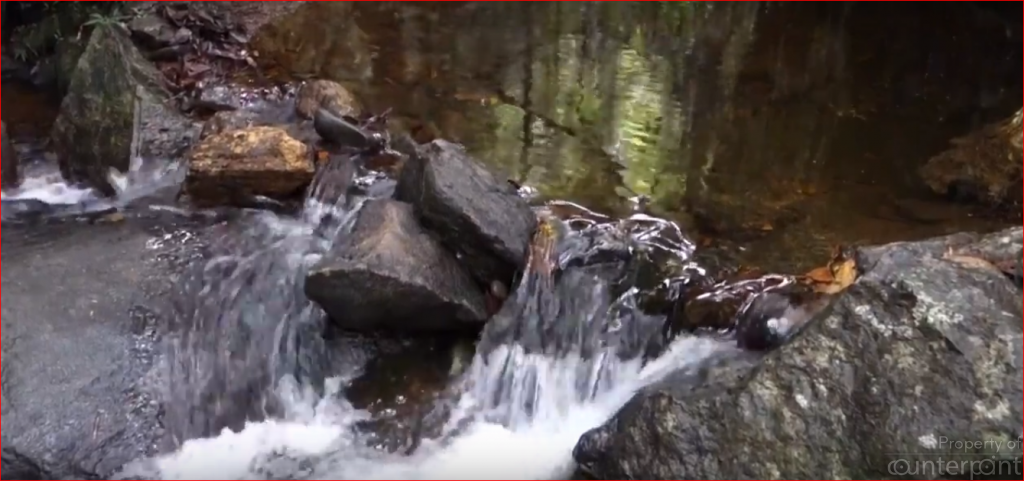 Trajectory of legal status of Sinharaja
The value of Sinharaja was first recognised by the British colonial rulers over 140 years ago, when an area of 2,428 hectares of its forest cover was declared as a reserve under the Waste Land Ordinance by gazette No: 4046 of 08.05.1875. A further 3,724.6 hectares were annexed to this on 21.05.1926.
The concerns the British rulers had for Sinharaja have not been shared by their local counterparts since the country became independent in 1948. They inflicted the biggest damage ever on Sinharaja between 1972 and 77 when the forest was logged, especially in its northern and southern sides for production of plywood and chipwood in the name of industralisation. This disastrous project was thankfully halted with the change of government in 1977 not out of any love for the forest, though; that regime did not promote local industries and encouraged imports. However Sinharaja benefited.
Intense agitation by the activists against the logging project paved the way for Sinharaja being pronounced as a Man and Biosphere Reserve by the UNESCO in 1978. It was only on 21 October 1988  that the government demarcated and declared an extent of 11,187 hectares of Sinharaja as national heritage reserve by gazette number 528/14, forty years after Independence. The UNESCO proclaimed it as a world heritage site in 1989.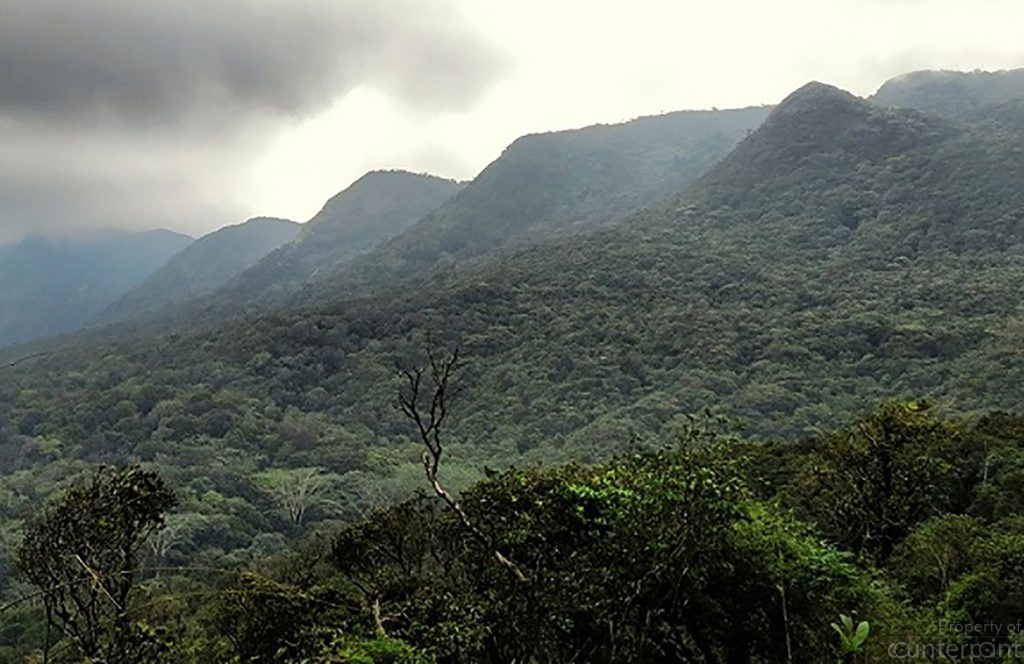 More than a storm in a tea cup
Sentiments remain the same even hundred km across on the other side of the forest in Deniyaya. Renowned for its scenic beauty, pleasing weather and abundant tea plantations, it is also a famous frontier of the Sinharaja. At least three entry points to the nature reserve are located in and around Deniyaya, namely the Morningside, Samangala and Pitadeniya.
A.V. Dayawansa is a seasoned planter born and bred in Deniyaya. Now in his early sixties, he manages ten acres of tea plantation, which he inherited from his father. He gives a snapshot of what Deniyaya has gone through over the past three to four decades – on tea industry, climate change and Sinharaja, all in one.
Dayawansa made no bones about it when he said, "Tea industry is a big farce. Tea has made this a hellhole.
"When I started planting in the early 1980s, it fetched almost 800 to 900 kilos an acre. Now you can't get even 300".
Dayawansa further said, "The ideal temperature for a good tea crop should be around 25 centigrade. But now it goes even beyond 30".
He also identified another issue troubling the tea industry. "Estate labour is a big issue. The children of the Tamil estate workers don't want to pluck tea leaves anymore. They are educated and now find jobs in cities. This way the industry can't go on much longer".
Lack of oversight on the part of the authorities is the main reason for the current situation, according to Dayawansa.
"They never bargained for climate change. They neither warned us nor taught us how to face it. Therefore, the people are in a real quandary, today".
"The tea plantations are now getting closer to the (Sinharaja) reserve", Dayawansa said. People in search of cooler climate encroach on the outskirts of Sinharaja and this is obvious to anyone who visits the area.
What Dayawansa said about the climatic changes was confirmed by an officer at the Tea Research Institute (TRI) Rathnapura, who wished to remain anonymous. He said that although 18 to 25 centigrade could be regarded as the optimal temperature for tea plantation; a range between 13 and 30 was acceptable. But these days the temperature in Deniyaya could reach even 33 or more, he said.
He also threw light on another development experienced in other parts of the country, especially with regard to upcountry tea. "But in the upcountry, in areas like Nuwara Eliya, we see the positive side of it. The increase in temperature there is giving rise to a higher yield as the temperature is reaching around 25".
Tea authorities may be rejoicing at the increase in the upcountry tea yield as a result of the temperature rise. But, overall, climate is posing a huge threat to the country.  According to the 2019 Long-Term Climate Risk Index published by the Germanwatch in December 2018, Sri Lanka is placed second, next to Puerto Rico, among the countries most vulnerable to climate change.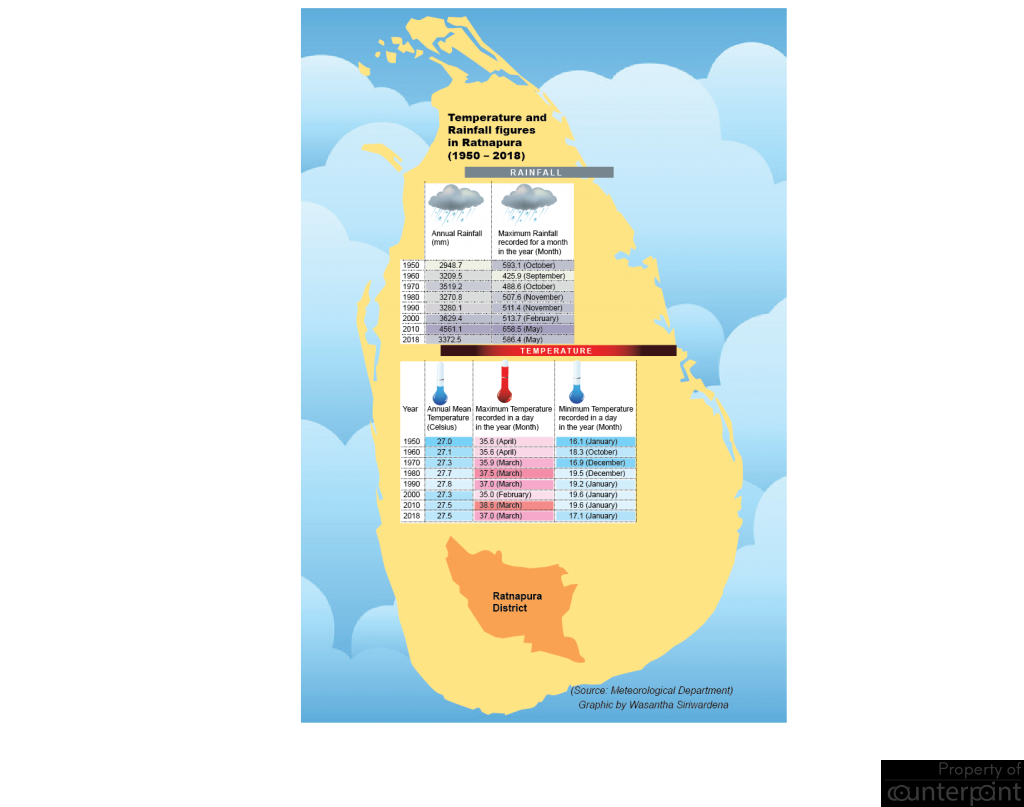 The temperature and rainfall figures from 1950 to 2018 for Rathnapura show changes over time. All parameters looked at, the mean temperature, maximum and minimum temperatures recorded in a given day, annual rainfall and maximum rainfall during a month have increased during the 1980 – 2018 period compared to the 1950 – 70 era.
Downward trends in tea
According to the Sri Lanka Export Development Board's Industry Capability Report of January 2016, the total extent of tea cultivated in the country is estimated at 222,000 hectares. While the annual average total tea production is about 340 million kilos, the total export volume in 2012 was 325 million kilos. However, the report has also identified the increased cost of production resulting from high costs of labour (compounded by shortage of skilled workers), packaging, transport, freight, electricity, investment for new technology and inadequate research to be the factors hindering the progress of tea sector.
Most of the big tea plantations have been leased out by the government to private companies for management. However, the performance of these ventures is known to be suboptimal. The 2015 budget proposals stipulated that the underperforming plantations would be taken over unless they took steps to improve their performance. This received a further shot in the arm when the National Economic Council in September 2018 made a recommendation that unprofitable and abandoned plantations be reforested.
"To be or not to be"
To continue or discontinue tea plantations around Sinharaja is a matter that needs the urgent attention of the authorities. But the powers that be have chosen to ignore this vital issue.
Dayawansa said, "The government keeps on doling out remaining LRC (Land Reforms Commission) lands around Sinharaja to their lackeys for a pittance to set up tea estates and hotels. This has made the matters worse".
LRC lands were acquired by the government during the nationalization drive in the early 1970s.
According to activist Sajeewa Chamikara of the Movement for Land and Agricultural Reform (MONLAR), it was way back in 2004 when a Presidential Task Force recommended that all state land belonging to the Land Reforms Commission (LRC) within 500 metres from the boundary of Sinharaja be annexed into the forest reserve. For this, even Cabinet approval was granted. He believes that re-demarcation of Sinharaja is a long neglected priority.
"Had this been implemented, the reserve would have extended over 20,000 hectares and none of these issues would have cropped up."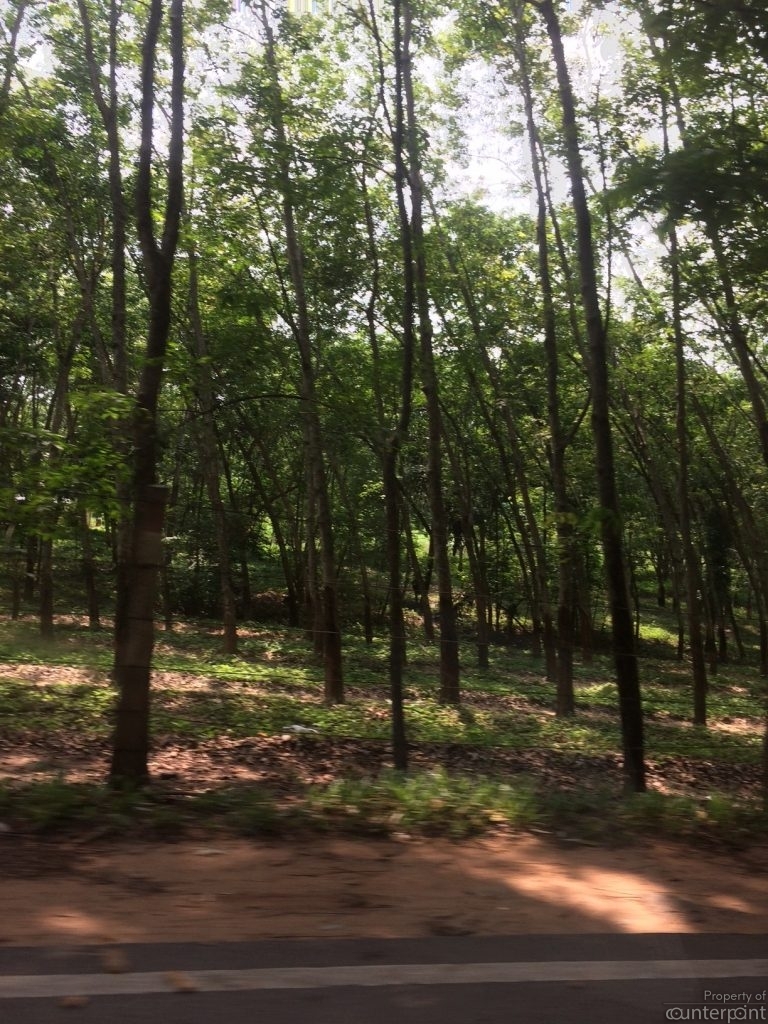 Alternatives to tea
Jayantha Wijesinghe, Convener of the Rainforest Protectors of Sri Lanka, has concerns about Sinharaja for different reasons. A frontline tree planting campaigner in the country, Wijesinghe is vocal on the expansion of oil palm cultivation in the outskirts of Sinharaja.
"Lately, oil palm has become a concern in the buffer zone of Sinharaja and in defragmented forests of Sinharaja like the Kanneliya, Runakanda, Walankanda and Morapitiya. In these areas there is a definite threat of seeds spreading to the rainforest via waterways".
Wijesinghe has a totally different view of the entire plantation industry in Sri Lanka. "Why should we depend on plantation crops to sustain our economy? Now the country has moved to a different level, where ever our plantations are not yielding returns the way they should; we should be looking at reforesting of our bankrupt plantations rather than trying to maintain those with heavy incentives from the government".
Wijesinghe believes that "close to rainforests, the alternative to tea should be nothing but rubber".
It is a long drawn responsibility of the authorities to find a suitable alternative to tea plantation, to halt environmental degradation that continues around Sinharaja.