Tuition Teacher, a Sexual Predator Remanded till August 5
As It Happens
Jul 27, 2020
Two children are in hospital for medical examination, following the arrest of a 54 year old man accused of sexually molesting them.
According to the Chairman of the National Child Protection Authority (NCPA), Prof. Muditha Vidanapathirana, the perpetrator, an English tuition teacher who visited the homes of the victims, is believed to have molested at least 20 boys, all between the ages of 10 and 18.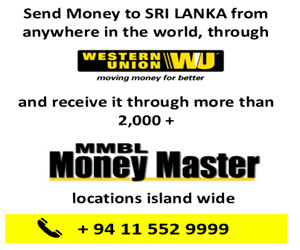 The perpetrator, a resident of Pannipitiya, is believed to have also worked as a set designer on a TV Reality show.  He had been arrested on a tip-off, after a pen-drive containing pornographic material had been found, Prof. Vidanapathirana stated.   He added that the perpetrator seems to have had the children pose in various school uniforms.
NCPA has assigned a Divisional Child Protection Officer to assist with the Police investigation, Prof. Vidanapathirana added.   While medico-legal investigations are being carried out, the NCPA will also be conducting a case conference to determine care and protection for the victims.  "If a suitable relative could be found, they will be placed with them or in a care home for the time being,' he told Counterpoint.    Additionally, NCPA will be recording video evidence from the victims and also providing psycho-social support.
To a query from Counterpoint as to how the abuse had gone unnoticed, with the children not complaining, he stated that it is often a relative or a neighbour who would alert someone, as children may not realise what is going on.  In his two year -long study of genital injuries amongst the young, conducted nearly 10 years ago, he said, he had found fresh injuries only on two deceased girl children.
Meanwhile the suspect teacher who was produced before the Nugegoda Magistrate's Court has been remanded until August 5.  According to reports, the suspect has been involved in a child pornography racket, even selling videos of children being abused to foreign clients.
Police have taken into their custody, 135 CD's showing child abuse, a pen-drive, camera, mobile phone, hard disk and a memory card, from the suspects home.   He was arrested by the Kollupitiya police and the investigation is being handled by their Children and Women's Desk.