Two Hundred & Fifty Two COVID-19 positive Patients at Kandakadu
As It Happens
Jul 10, 2020
Health and Security personnel are currently trying to determine the source of infection even as the numbers testing positive for COVID-19 at the Kandakadu Rehabilitation Centre for Drug Addicts in Polonnaruwa rose to 252.
A press release from the Government Information Department states that 196 more patients have now been identified, along with the 57 who had tested positive yesterday, July 9.  The release adds that a total of 338 PCR tests have been conducted so far from amongst the inmates and staff at the Centre.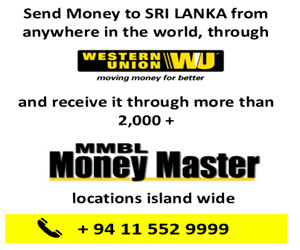 According to Army Commander Lt. General Shavendra Silva, one of the 57 identified earlier, is a member of the staff.  The staff person concerned had been on leave in Marawila when she tested positive.  All members of her family are currently being tested for the virus and are also in quarantine.  Eight other staff members also on leave are being tested.
General Silva said that all possible efforts to contain the spread of COVID-19 to the community are being taken.   He added that as more test results of the inmates at Kandakadu come in, it is possible that the number of positive cases could increase.
The first case to be detected from this cluster was an inmate from Kandakadu   who had been transferred to the Welikada Prison at the end of June to attend Court.  Around 200 inmates and staff at the Welikada prison were tested for the virus, and it was determined that none had been infected.
According to the Army Commander, several drug addicts who had been in quarantine in the various Army run centres had been transferred to the Kandakadu Centre for rehabilitation.
This is the third big cluster that has been identified, since the outbreak of COVID-19 in the country, with the others being from amongst  the Navy and Sri Lankans returning from overseas.