Underworld Zones In Colombo And Bloody Turf Wars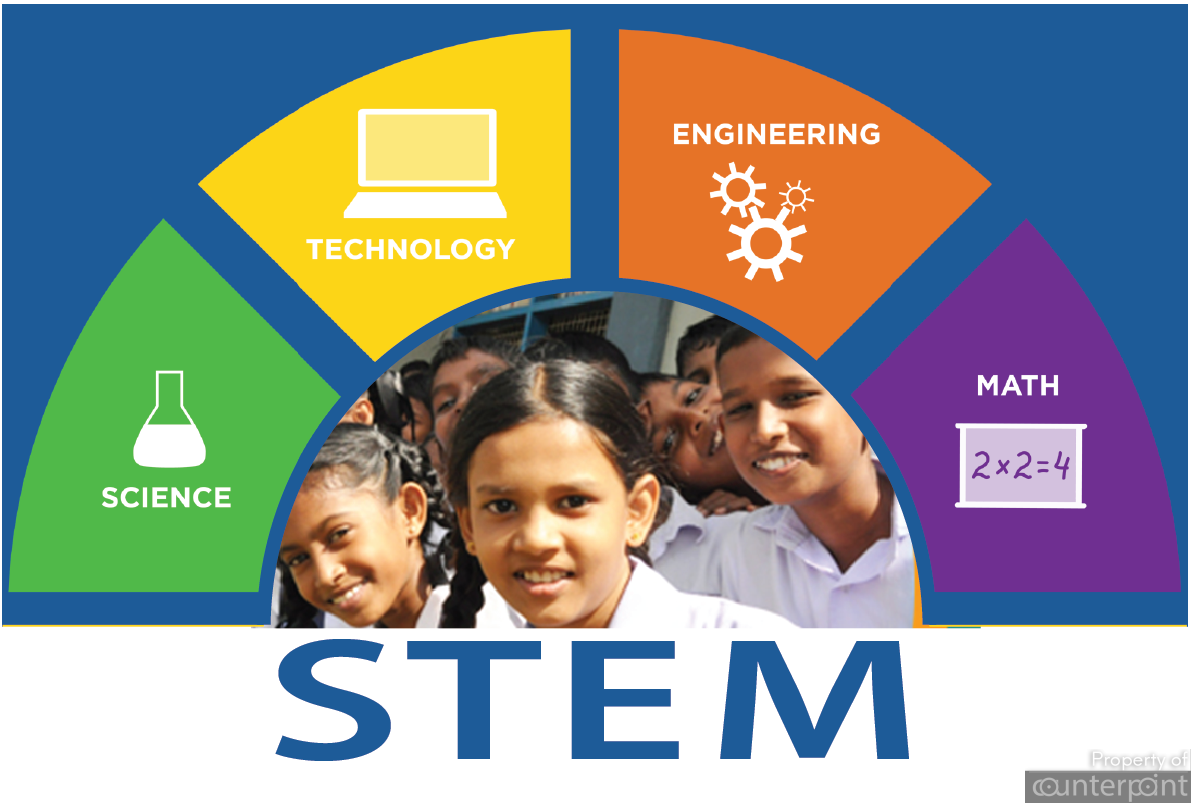 The attack on a prison bus in 2017, which resulted in the death of two prison officers and 5 prisoners, including an underworld leader was planned in India by a rival gangster living there.
Elections are expected towards the end of the current year, and there is bound to be a spike in the incidents of violence as underworld characters, working for political parties, play a big role in electioneering. Sri Lanka's political history is replete with bloody clashes during election campaigns and on polling days. The worst ever gang war in the post-war period occurred in October, 2011 on the day of local government elections, in Angoda, where two armed groups led by the then UPFA MP Duminda Silva, who was a monitoring MP attached to the Defence Ministry and former UPFA MP and presidential advisor Baharatha Lakshman Premachandra, clashed in public. Both of them were campaigning for the same party but supporting different mayoral candidates. Premachandra and his bodyguard were shot dead and MP Silva suffered gunshot injuries to his head.
In October, 2018, a five-judge-Bench of the Supreme Court unanimously affirmed the decision of the Colombo High Court to impose the death sentence on eleventh accused Duminda Silva, third accused Chaminda Ravi Jayanath alias Dematagoda Chaminda and seventh accused Dissanayake Mudiyanselage Sarath Bandara.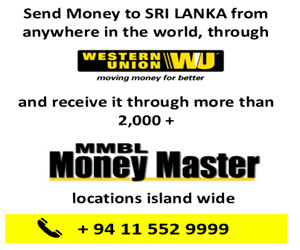 What found expression in an election-related clash, on that day, was actually a longstanding turf war between the two gangs, which operated from Kolonnawa, a hotbed of crime, at that time. The areas also earned notoriety for being a haven for drug lords. Underworld characters cannot reign supreme without political backing, and they align themselves with powerful politicians and do dirty work for their masters in return for patronage. DIG Priyantha Jayakody stressed this fact in an interview with Counterpoint, published in our August 9, 2019 issue. He spoke of the practice of politicians giving criminals money, arms and protection to carry out killings which became widespread in the late 1980s. Criminals such as Arambawelaga Don Upali Ranjith or Soththi Upali, Us Liyanage and Dhammika led the government sponsored criminal gangs. They became a law unto themselves, as our cover story pointed out in the last issue. The situation has not changed.
Promises to neutralise the underworld
All governments come to power, promising to sever the nexus between the underworld and politics, but such pledges always go unfulfilled. On 31 July, 2015, the Centre for Monitoring Election Violence reported an attack on a political event thus: "At 11.30 am today (31 July 2015), shooting was reported at Bloemandal Road in front of the St. Benedict College grounds in Kotahena. Rajiv Seneviratne the Campaign Manager for the United National Party speaking to CMEV from Sirikotha party headquarters confirmed that the incident had taken place while Mr. Ravi Karunanayake was canvasing with his supporters. The minister was not injured in the attack. It has also been reported that 500 individuals were present when the incident took place. CMEV can also confirm that one individual has been confirmed dead, 12 supporters have been injured, 5 critically and currently in the ICU.
"The name of the victim has been reported as Ms. S. Maheema of Madampitiya, Colombo 15, a UNP supporter. The attack lasted for 10 minute, the perpetrators were reported to be clad in black and had arrived in two black hybrid cars without number plates.  Furthermore 16 bullet casings have been found at the location according police sources."
This incident received wide publicity and was rightly condemned. The victims, save a few, were ordinary civilians taking part in a political event. Little known is the fact that the attack was consequent to a longstanding turf war between two gangs led by notorious criminals known as Bloemandal Sanka and Dematagoda Chaminda.
Sanka fled the country due to threats from Chaminda and a series of operations the police launched against the underworld during the last government. He was not in the good books of the politicians in power at that time. The underworld figures who fail to worm their way into the hearts of the rulers of the day are in danger of being eliminated by their rivals with the right political connections. Chaminda had no such problems and expanded his empire during Sanka's overseas stay.
Sanka returned after the change of government in 2015 as he found the political situation had turned favourable to him. Whether Chaminda switched his allegiance to the new dispensation was not known, but he certainly did not want to share his turf with Sanka. He knew an all-out attack by his rivals was imminent and decided to act fast, according to a senior crime buster interviewed by Counterpoint.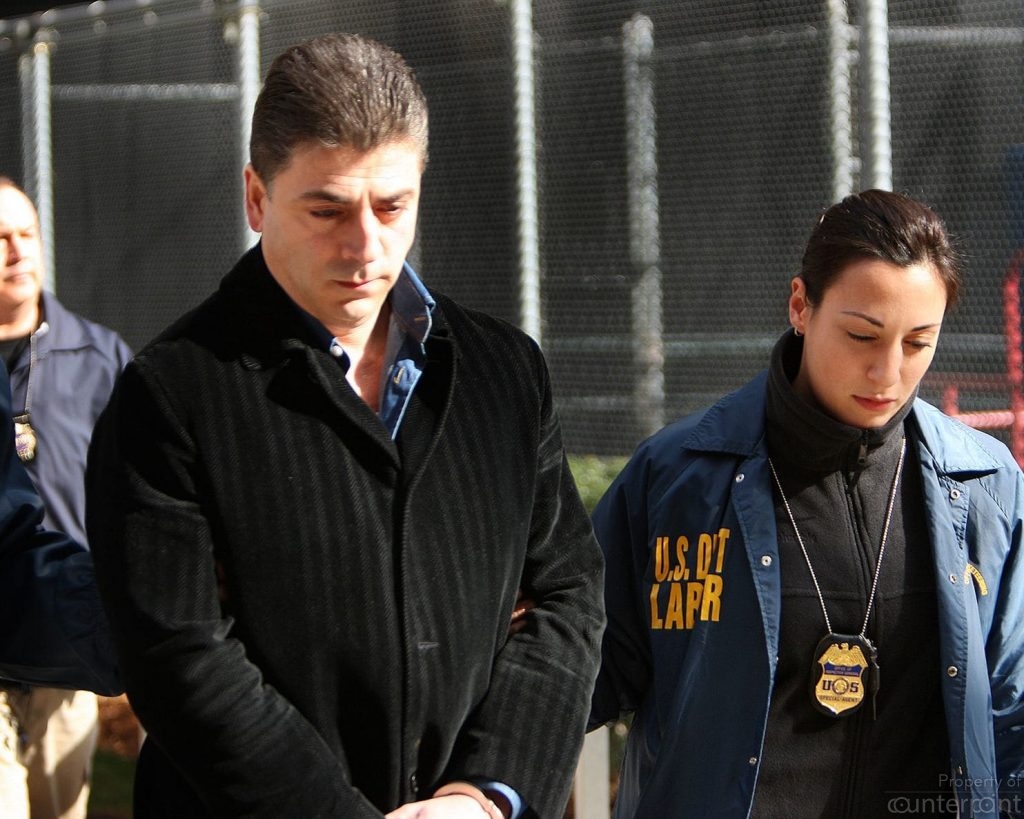 Underworld zones in Colombo and suburbs (1990 – 2019)
The word, 'Colombo', may remind our readers of the Italian-American crime Family by that name, which has been operating in New York for many years, and the bloody turf wars in that city. One may recall that in March 2019, the leader of a Mafia family was gunned down in New York and that high-profile killing received international media attention. Frank Cali of the Gambino crime family suffered six shots and died on the spot. The perps did not leave anything to chance, though; they ran over the bullet riddled torso of the Mafia boss several times to make sure that he was dead, before speeding away in their pickup truck. This killing, which took place close to the famous mansion used as the house of Don Coreleon (played by Marlon Brando) in the 1972 Hollywood super flick, 'Godfather', proved once again that the so-called Five Families were still operating in New York. These Families of Italian extract, namely Bonanno, Colombo, Gambino, Genovese and Lucchese, have, in fact, been running Gotham since 1931 and killing members of one another for decades. In 1985, Paul Castellana, the head of the Gambiano Family was done to death in front of his house in Manhattan. He, too, suffered multiple gunshot injuries. That is the fate that awaits the criminals.
The underworld is not so established in the city of Colombo and has no Families as such, but it is formidable enough to pose a serious threat to society, and its leaders fight bloody turf wars from time to time, as can be seen from media reports. The Combo City and some of its suburbs have been divided into underworld-controlled zones as follows: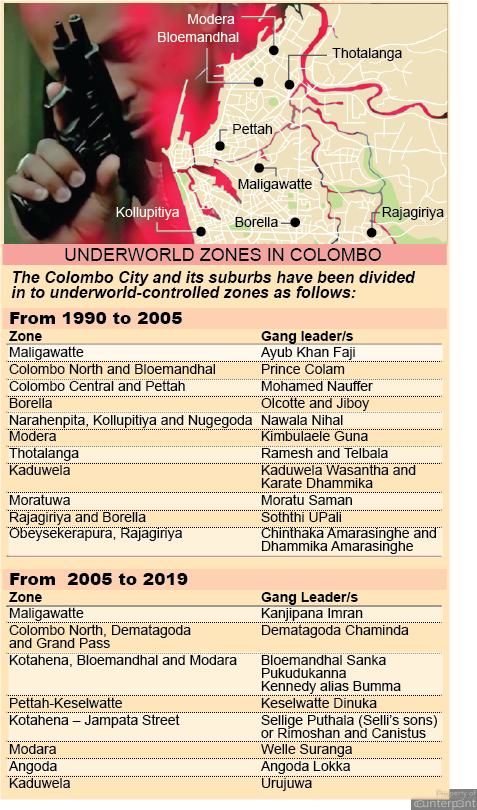 Of these 12 underworld bosses only two are still among the living. They are Kumbulaele Guna, who fled to India and Nauffer, who is in prison. Guna was involved in heroin trade, extortion and contract killing. He left the country as the STF was on his trail. Nauffer is also a notorious drug lord and one of the convicts said to be running their narcotic operations from their cells. He was sentenced to death by a High Court trial-a-bar for conspiring to kill High Court Judge Sarath Ambepitiya in 2004. The upright judge.
In December 2006, the Supreme Court affirmed the conviction and the sentence, imposed by the High Court Trial-at-Bar, on five convicts, Mohamed Niyaz Naufer, alias Kudu Naufer, H. Nissanka Udaya Kumara, S. T. Wijayagunawardena Abeywickrema, H. S. R. Rupasinghe and M. P. Arachchilage Sumedha Niroshan.
The first convict, Naufer, was charged and convicted in the High Court for conspiracy to murder and aiding and abetting in the murder of Ambepitiya and his bodyguard Inspector Upali Rupasinghe.
Moratu Saman was involved in the killing of All Ceylon Tamil Congress leader Kumar Ponnambalam in 2000. It is believed that he carried out the killing at the behest of underworld kingpin Beddegana Sanjeewa, who was close to the then People's Alliance government. Sanjewwa was shot dead in 2001 and Moratu Saman was also killed in a gang warfare.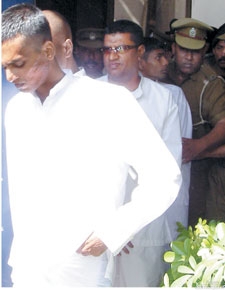 Nawala Nihala and Karate Dhammika have gone missing. Both of them are believed to have been killed by their rivals, but there has been no official confirmation of their deaths.
Kanjipani Imran was arrested with Makandure Madush at a bash, in Dubai, last March, and subsequently taken into custody, on his arrival at the BIA, after being deported from the UAE. The CID thwarted his attempt to go to the Maldives from there. It was reported, last Wednesday (August 21) that two officers of the Colombo Crime Division had been transferred to the North for having celebrated the birthday of Imran, in custody, recently. A video of the trio relishing birthday cake went viral, prompting the police to take action against the two officers. Investigations are still on. Sellige Puthala or Rimoshin and Canisius worked for Madush as his hired guns. They acted on orders from Madush they received from Dubai and are responsible for many crimes including heroin trade.
Angoda Lokka fled to India several years ago. He masterminded the daring attack on a prison bus in Kalutara in February 2017 from there. Two prison officers and five prisoners including an underworld leader named Anura Udaya Shantha alias Samayan perished in the attack. Angoda Lokka's hit squad targeted Samayan over gang rivalries. Police investigations revealed that the attackers had received information about the prison bus movement from someone working in the Kalutara state pen. This attacks revealed how organised the underworld gangs were and that their leaders were capable of running them from their prisons cells or overseas.
Dematagoda Chaminda is currently serving a prison term. Pukidikanna has fled to India to escape from the STF. Keselwatte Dinuka migrated to Dubai and joined Madush there.
Next issue: Profiles of underworld bosses