Upcycling Minimises Waste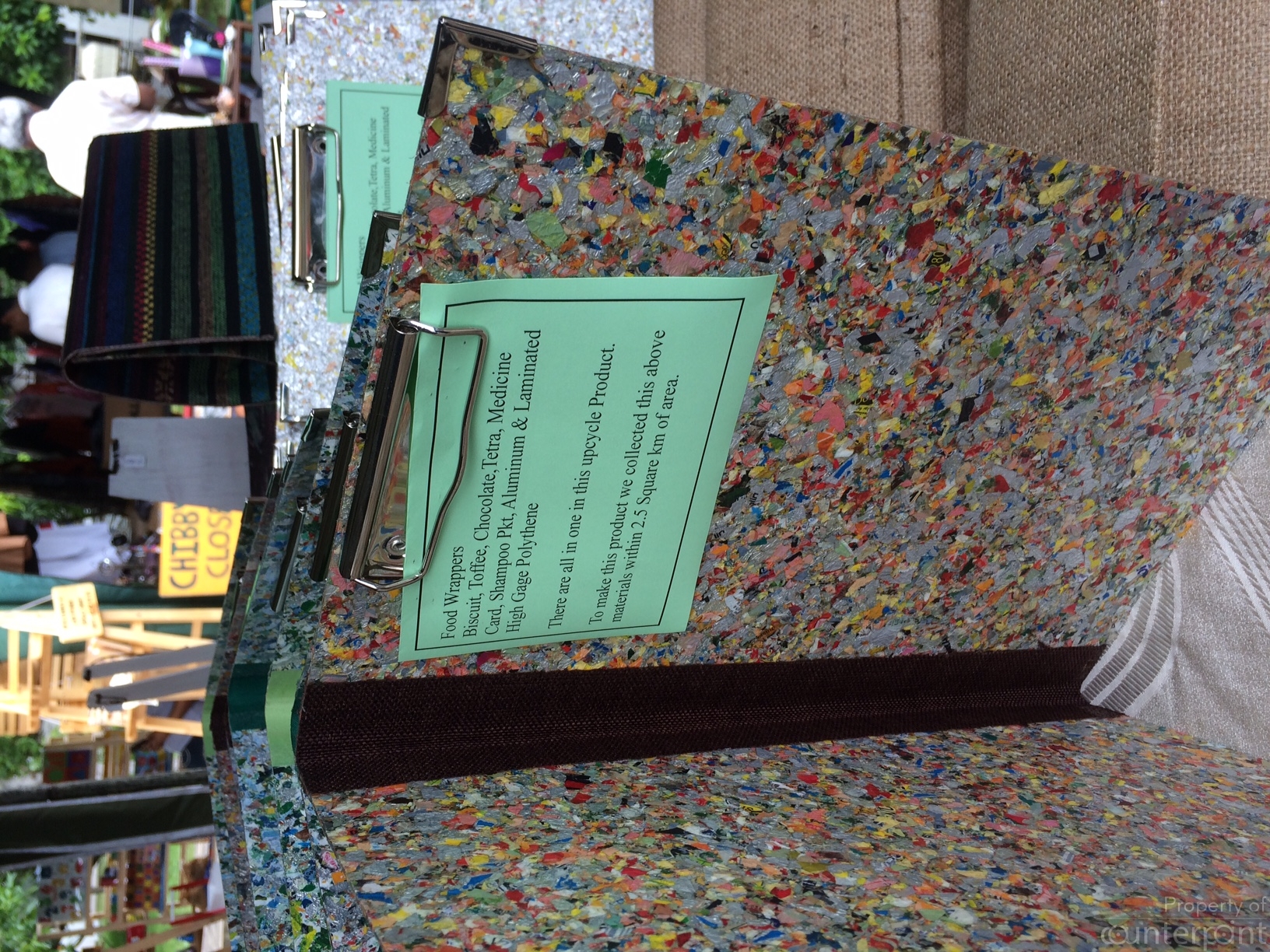 Upcycling, recycling, the new buzz words in recent years, though, in generations past, repurposing used and old products and clothes was a given.
We grew up in times, when pages from text books were re-used by the corner stores to sell grocery items,  milk, oil, vinegar came in glass utensils,  old towels and unused extra fabric  were cut up for use in kitchens, to clean floors and furniture etc. and cooked food was wrapped in banana leaves and old newspapers.  As kids, we enjoyed reading the essays or answers found in old test papers that had been repurposed as bags in which various items were sold.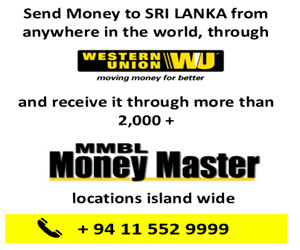 But all that changed with the invasion of the "sili sili" bags, plastic boxes and similar items that made storing and transporting goods easier and fashionable than bags and boxes made of paper, cloth or jute to name a few. Decades later, we learn about the severe damage these products cause to the environment, stuck in the soil, taking years to disintegrate, sullying the water table or floating in oceans and rivers where innocent wild and marine creatures and humans suffer the consequences.  According to several studies, single-use plastics make up nearly 40% of plastic produced each year.  Used just once and discarded, these products 'live on' in the environment for centuries polluting the earth and waterways.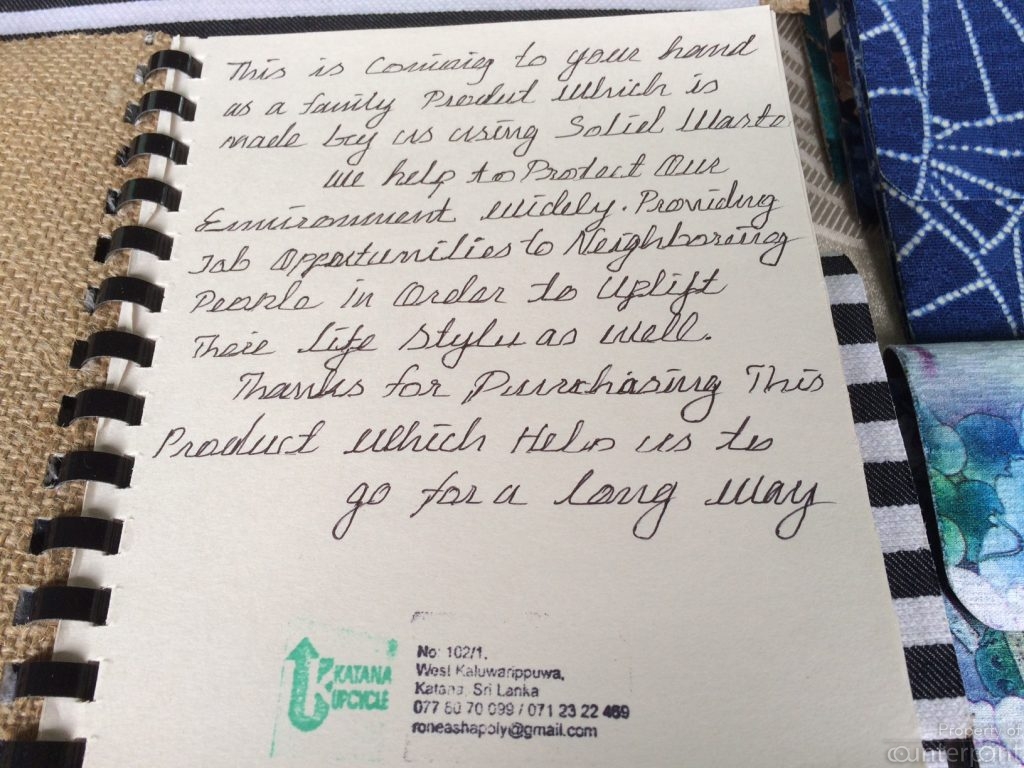 The problem is world-wide, even though there is a trend towards eco-friendly products with increased information sharing on the negative impact of plastics. There are concerted efforts by individuals, families and businesses to re-purpose or re-use these items, even though the change is slow, especially here in Sri Lanka.
This writer stumbled upon "Katana Upcycle' at the Good Market in Colombo, recently.  On sale were a variety of commodities from ladies clutch bags, note books, file folders and table mats.  "All made with the throw away material picked up off the street," owner R M Jayantha Kumarasiri stated, proffering his business card, which was also made with upcycled material.  He claims that nearly 10,000 'sili sili' bags are released to the market in Sri Lanka every day. Jayaratne states he knows the plastic waste recycle industry inside out, having worked at such a factory for nearly 20 years, starting at the bottom and ending up as a manager.
"The factories use only about 10% of the waste, the rest is dumped.  I wanted to change that, but the company was not interested and when I pursued the subject, was told to seek employment elsewhere,' he stated, adding that that was how Katana Upcycle came to be.
A note attached to file covers for sale at his stall reads, "Food Wrappers, Biscuit, Toffee, Chocolate, Tetra, Medicine, Card, Shampoo Pkt, Aluminium and Laminated High Gage Polythene.  These are all in in this upcycle Product. To make this product we collected this above materials within a 2.5 Square km of area"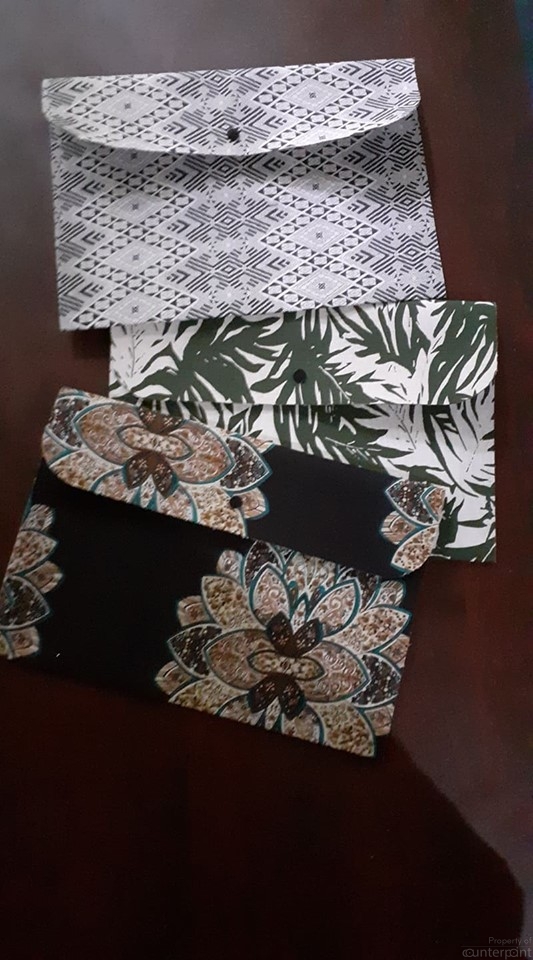 The work is not easy; as the note states, waste collectors roam in and around the Negombo area, picking up the material, stuff that we would perhaps toss out a window, without so much a thought to the damage it does to the environment.  "We receive at least 2 tonnes of waste a month, all sorted according to colour, material and density.  There are 70 to 80 collectors, and we pay Rs. 10,000 to Rs. 15,000 per load.'  The waste is then carefully hand crafted into various utility items by seven staff members at the production centre based in his home.
He was helped by a friend to launch his business.  There had been no help forthcoming, he says from the government to begin his business, and efforts to sell his products such as file covers to government departments has proved mostly futile.  "I have been able to attract customers mostly through social media," says Jayaratne, who is now planning on launching his newest products; ceiling sheets and plywood.
While upcycling has been in practice for generations, the term caught on after 1994, when Reiner Pilz of  Pilz GmbH used the word during an interview on European waste systems; "Recycling, I call it down cycling. They smash bricks, they smash everything. What we need is upcycling where old products are given more value not less."  The notion of upcycling became more popular following the publication of the book"Cradle to Cradle: Remaking the way we make things" by William McDonough and Michael Braungart.   It resulted in the Cradle to Cradle certification system where materials used for production of items, from molecular level to social factors, energy and waste usage is evaluated.
Though most believe that upcycling and recycling are the same, that is not the case.  While recycling means converting waste into a reusable product or material, upcycling changes waste into a product or material of higher quality. Unlike recycling, a product need not be broken down for upcycling; rather its simply getting creative with discarded material to produce something new.   Studies indicate that upcycling is more beneficial to the environment as it effectively reduces the volume of discarded items and waste that end up as landfill annually.  Moreover, it results in a reduction in air and water pollution and greenhouse gas emissions, as the demand for new raw material is significantly less.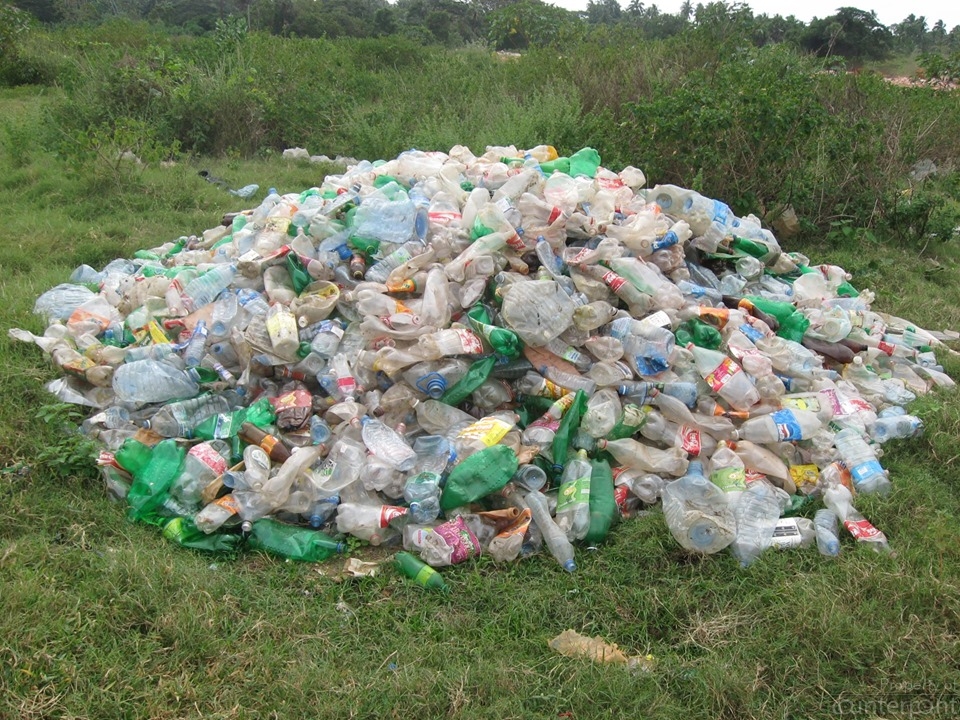 According to a 2017 Environmental Foundation Limited study, 7000 metric tonnes of solid waste is generated in Sri Lanka daily, with an individual responsible for 1.04 kg of waste per day.  The study adds that most of the time, nearly half of the waste is not collected by the local authorities responsible for waste collection.
Yes, handcrafted goods are more expensive and may not be as uniform as mass produced factory items.  They take longer to be produced, and in a world that seeks instant turnover, may not be the most attractive.  Yet, in the long-run, upcycling will ensure a world that is more environmentally friendly and thrifty.
Photos courtesy Katana Upcycle, FB page.