When A Presidential Dream Kept Parliament Open At Night
Amongst the many presidential hopefuls, former Defence Secretary Gotabaya Rajapaksa, (left) Speaker Karu Jayasuriya (center)and the UNP's Deputy Leader Sajith Premadasa (right) are seen by many as the main contenders for the post.
The Chamber of Parliament was kept open and fully lit till late on Monday night. It was an unusual sight and some staff members wondered what was going on. Before long, they realized that there was a photo shoot by a professional photographer and Speaker Karu Jayasuriya, of all people, was taking part in it.
Speaker Jayasuriya has earned a name for himself as a person who does not heed even the Presidents dictates, but, on Monday night, he meticulously followed the shutterbug's instructions without asking any questions and kept changing outfits which made him look smart and photogenic. Why did the Speaker want to have himself photographed inside Parliament itself?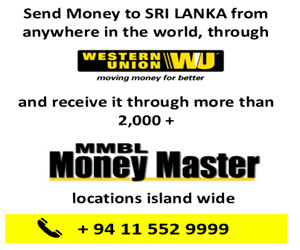 He wants to have some good pictures ready for propaganda purposes in case he is fielded by the UNP as its candidate at the next presidential election.
Jaysuriya is not alone in preparing for the presidential contest even before it is announced. There are many others. Hardly a day passes without new names being added to the already long list of presidential hopefuls. There are some prominent politicians among them. Even former newspaper editor Malinda Seneviratne has declared his intention of running for President. So has former Customs officer Nagananda Kodithuwakku. Among the presidential aspirants within the government ranks are Sajith Premadasa, Ravi Karunanayake, Rajitha Senaratne, Champika Ranawaka and Karu Jayasuriya. Prime Minister Ranil Wicrkemesinghe has not made any announcements as to whether he will run for President or run away from the presidential contest once again. Some of his confidantes say he will contest this time for want of a better alternative.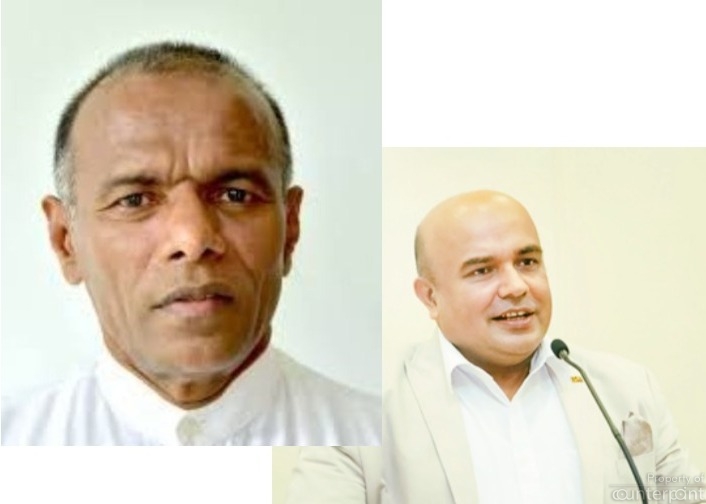 Some Buddhist monks supporting the UNP want Minister Lakshman Kirielle to be the party's presidential candidate.
The Opposition is also full of presidential aspirants—Gotabhaya Rajapaksa, Chamal Rajapaksa, Basil Rajapaksa, Kumar Welgama and Dinesh Gunawardena being some of them. Dr. Sarath Amunugama is also toying with the idea of being nominated to contest the presidential election. Some of his friends have already written to newspapers, promoting him.
The JVP has, so far, not yet decided on its presidential candidate, but the party's top leadership is expected to choose between two persons—party leader leader Anura Kumara Dissanayake and Kalutara District MP Dr Nalinda Jayatissa.
Interestingly, there are three presidential hopefuls, representing the JVP, the UNP and the SLFP—Dr. Jayatissa, Dr. Senaratne and Kumara Welgama.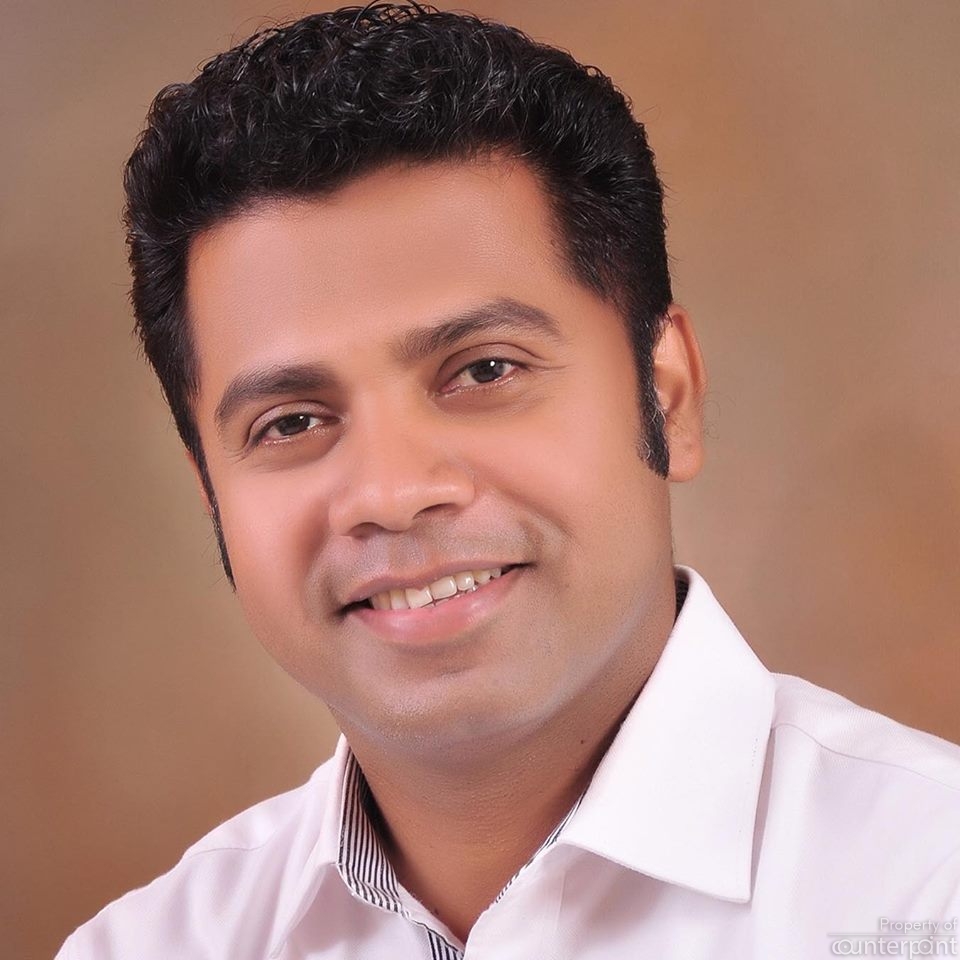 Names of businessmen such as Rohan Pallewatte and retired government workers like Auditor General Gamini Wijesinghe are also being mentioned as potential presidential candidates. They have neither denied nor confirmed the reports.
The JVP will have to get its candidate endorsed at a party convention. Arrangements are being made to announce its candidate on August 18 at a rally to be held at the Galle Face green. It is in this context  that a Sinhala community newspaper published in Australia led off with a story that Dr Jayatissa would be the JVP's presidential candidate.
It is unlikely party leader Dissanayake contesting the elections. He stands accused of having got too close to the UNP, a charge that he has vehemently denied. His leadership has been challenged more than once and he cannot risk it by contesting an election which he cannot win whereas Dr. Jayatissa has a clean record. He was in primary classes when the JVP's second uprising took place and, therefore, cannot be blamed for his party's violent past. His senior colleagues won't be able to live down what they and their party did during the reign of terror in the late 1980s, when the country was plunged into a bloodbath.
The JVP contested presidential elections only twice. Its late founder leader Rohana Wijeweera ran for President, in 1982. He had high hopes and even started behaving like the President in the run-up to the contest. He polled only 273,428 votes (4.19% of the total number of valid votes). Nandana Gunatilake contested the 1999 presidential elections and obtained 344,173 votes (4.08% of valid votes). In 1994, the party fielded its candidate Nihal Galappathti on the Sri Lanka Progressive Front ticket. Galappaththi pulled out of the contest following Chandrika Bandaranaike Kumaratunga's assurance that she would abolish the Executive Presidency, but he still polled 22,749 (0.30%).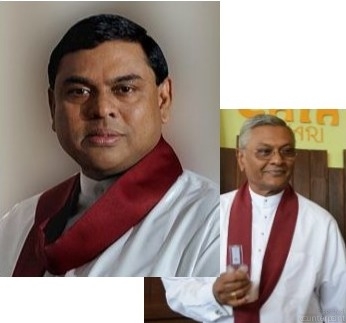 There have been attempts in some quarters to form an alliance with the JVP as a constituent of it and field a common candidate, but they have failed. The JVP trade union wing leader KD Lalkantha has opposed the move tooth and nail. He was the first to announce, in public, that his party would field a member of the party's Central Committee or the Politburo as its presidential candidate and the party would never support a common candidate ever again.
That attempts had been made to enlist the JVP's support for a common candidate was revealed when Nagananda Kodithuwakku admitted on July 20 at a meeting in Dalukotuwa, Negombo, that there had been such a move, but the JVP had not agreed to back him. Nagananda said there that his campaign would commence in the coming weeks in Australia, of all places.
Leader of the Democratic Left Front Vasudeva Nanayakkara, who insisted that the selection of the SLPP's presidential candidate should be the outcome of a collective decision, has changed his tune and stated that MEP leader Dinesh Gunawardena is the ideal SLPP presidential candidate.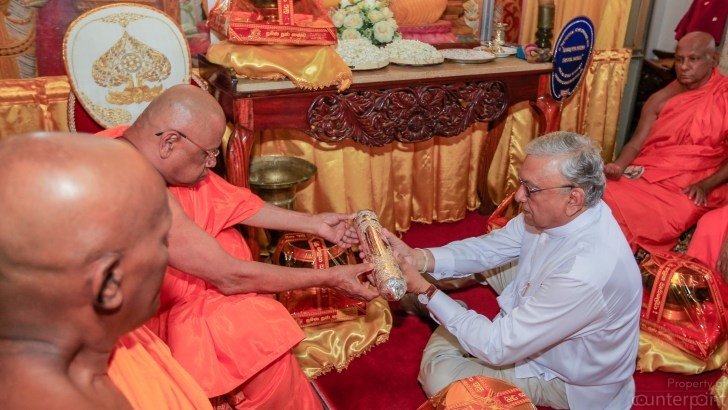 The SLPP is expected to announce the name of its candidate on August 11. The UNP-led UNF is scheduled to announce its candidate on August 5. The UNF's constituent partners are the Jathika Hela Urumaya, the Sri Lanka Muslim Congress, the All Ceylon Makkal Congress, the National Union of Workers, United Left Front and the Democratic People's Front. Ministers Senaratne and Arjuna Ranatunga are also expected to join this alliance which will initially draft and announce a common policy declaration. This will form the basis of a Memorandum of Understanding among the partners of the alliance.
SLPP Chairman Prof. G.L. Peiris, a couple of days ago told media that a fresh discussion would commence this week with the SLFP in a bid to secure the latter's support for his party's presidential candidate to be announced. He revealed that the SLPP would sign a special Memorandum of Understanding with ten political parties on July 26 to contest future elections as a coalition. "We have had talks with 18 political parties during the last few weeks. Out of them, we were able to find common ground with ten and enlist their support for us."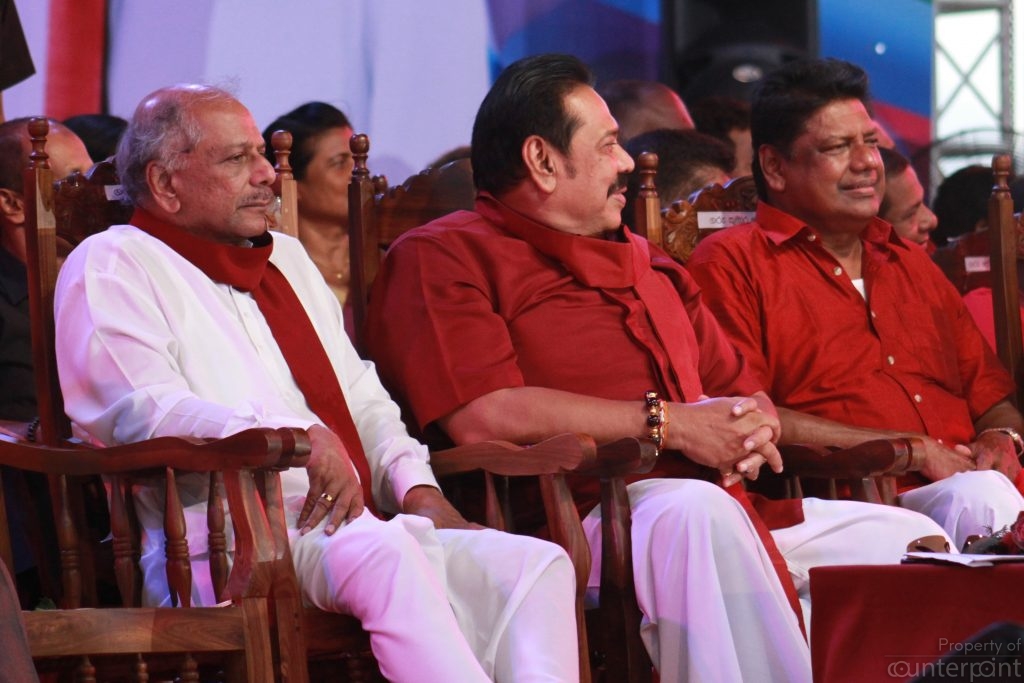 SLFP General Secretary Dayasiri Jayasekera has said his party and the SLPP should decide on a Presidential candidate. He added that the two parties have had talks over the last few months, to form a coalition to contest the upcoming presidential election. The discussions are expected to conclude on August 10, ahead of the SLPP's National Convention.
After announcing its candidate at the Sugathadasa Stadium, the SLPP will commence its presidential election campaign with a sanghika dana (alms giving) at the Abahayaramaya in Narahenpita. He will have a head start in the race unless the UNP manages to announce its presidential candidate soon.