A grand victory for Sinharaja: What next?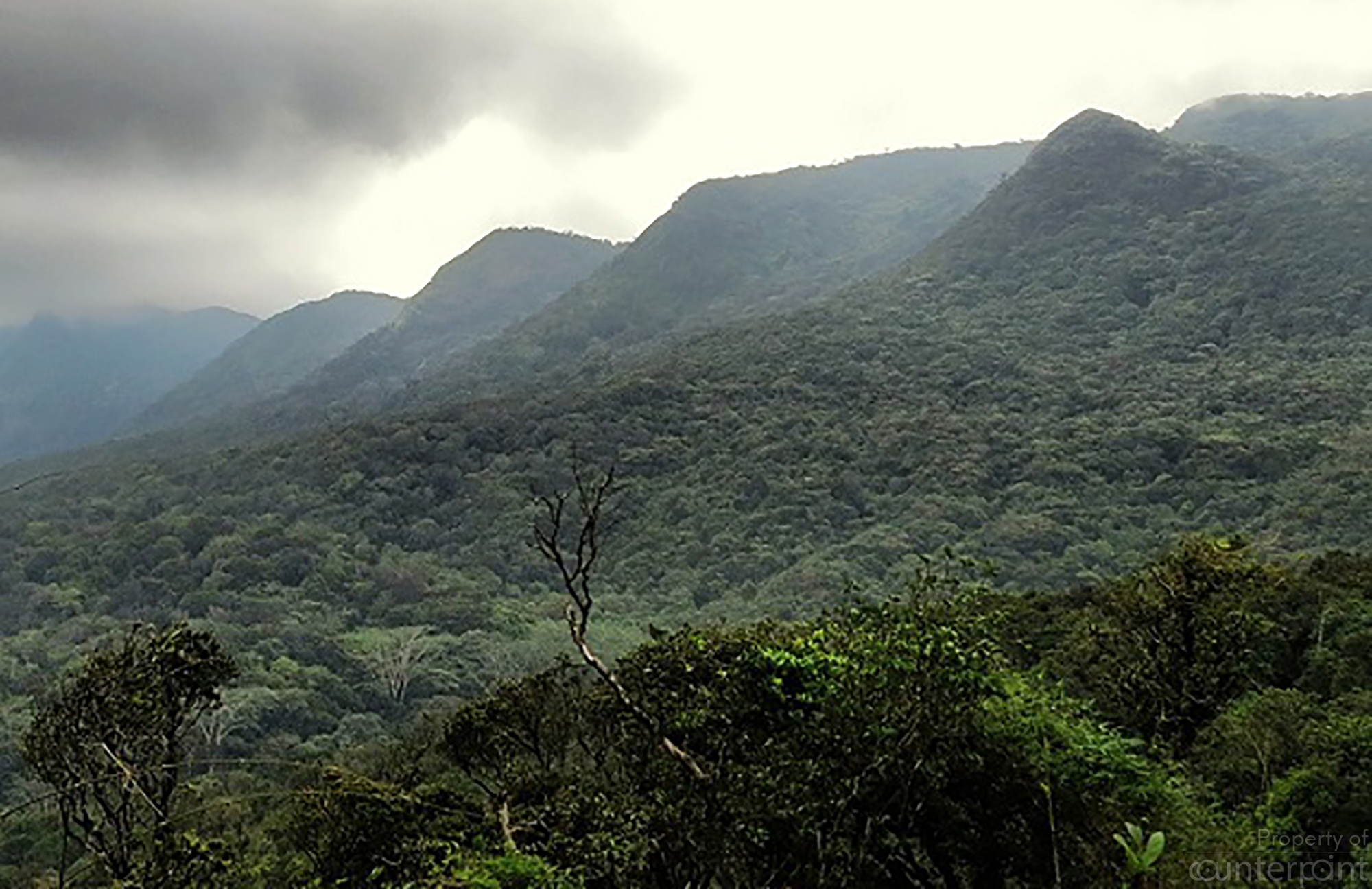 Former President Sirisena has, as one of his last acts, helped save Sinharaja
On 14th November, his penultimate day in office, former president Maithripala Sirisena, who was also the minster of environment, made not only the Sri Lankans, but the entire world happy. He did so by signing a gazette notification that was to annex nine peripheral forests (popularly known as "pitakaley ) to Sinharaja, and made them too a part of a bigger strict nature reserve. This historic move is of significance to the entire world because Sinharaja is one of the most treasured rainforests. Besides, it is very high in faunal and floral endemicity, biodiversity and is also an important carbon sink.
A little more than 11,000 hectares as it presently stands, Sinharaja is still among the ten largest rainforests in the world. It was granted UNESCO's Man and Biosphere Reserve (MAB) status in 1978 and World Heritage Site status in 1988. The gazette will more than treble the size of Sinharaja, to 36,000+ hectares.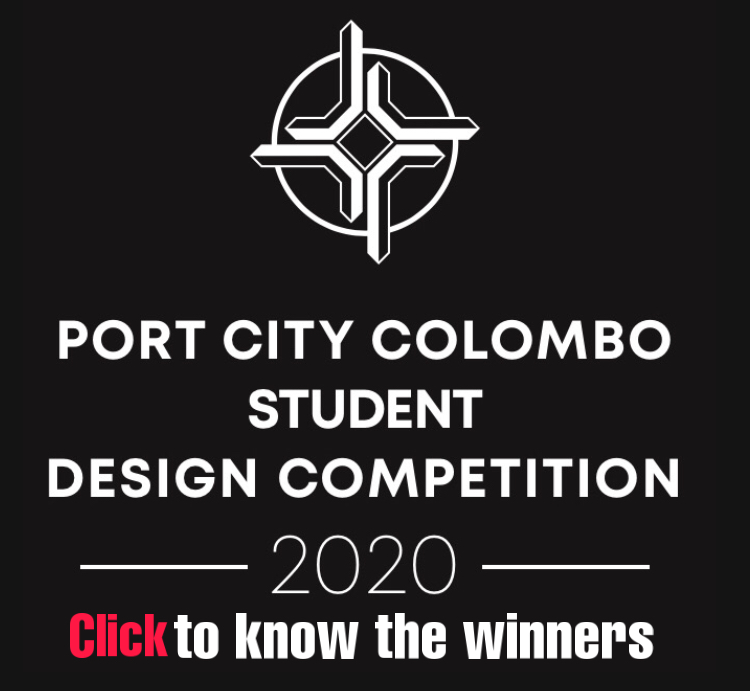 Sinharaja's victory is also a reason for Counterpoint to celebrate.  Since first reporting the World Bank funded controversial road development project at the Kudawa entrance on 08 February 2019 (Volume 02 Issue 03), we have published four articles on topics related to Sinharaja in the past nine months or so, ranging from bio-piracy, impact of tea plantations on Sinharaja and nature based tourism. We pointed out the need to annexing the state owned and bare lands around Sinharaja including the peripheral forests to Sinharaja to boost the conservation drive. (When this columnist was invited by the World Bank's Inspection Panel on Sinharaja ESCAMP project to make his observations on a teleconference call (on 29 July), there again this point was reiterated).
A development that was long overdue
"This is a result of a long drawn out battle to save Sinharaja. The first success of that struggle was in 2004, when the Cabinet approval was given to annex all the Land Reform Commission (LRC) owned lands within 500 metres from the Sinharaja's boundary into it. But this never materialized as the relevant gazette was never published, said the Ven. Wekandawela Rahula Thera, Director of the Centre for Environment and Nature Studies (CENS) in Colombo, who led the battle against the Kudawa road project.
"As a result many illegal activities continued in and around Sinharaja and they included the construction of hotels within its frontier and attempts to build roads through the forest. But the struggles to save Sinharaja continued, and our commitment was further enhanced with each of those battles. However, we have to thank the former President for signing this gazette even at the tail end of his term.
While seeing this as a collective victory for all the activists and environmentalists, the Thera said, "The media and especially the people around the Sinharaja have campaigned hard for the conservation of the rainforest and this shows what we can achieve, if we act collectively."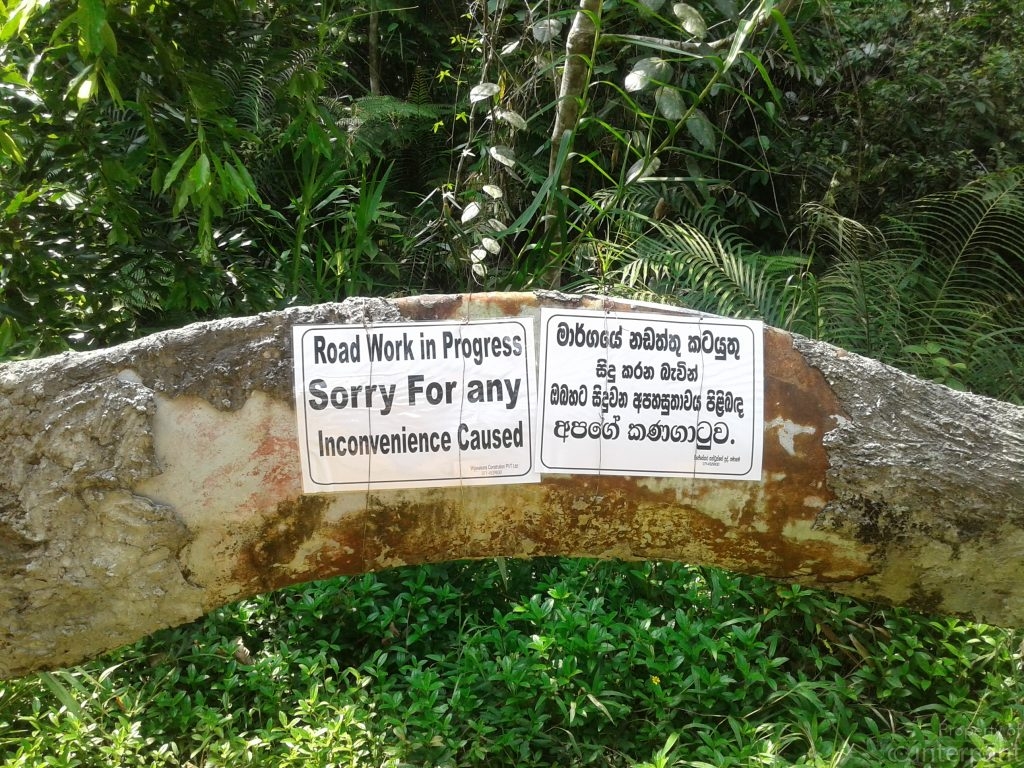 To conserve a "bigger" Sinharaja
However, the Thera cautioned, "We are now faced with a bigger problem. Hereafter, we will have to look after a bigger Sinharaja.
The Forest Department, too, deserves praise for the conservation efforts.  It has been quite a bumpy ride for its officials in the last couple of years on the Sinharaja front.
WAC Weragoda, Conservator General of the Forest Department, commenting on the process that led to the annexing of the peripheral forests, had this to say: "Surveying and demarcating the boundaries of the additional forests was a process that began somewhere around 2016. That, we had to do very cautiously as the President had instructed us not to cause inconvenience to anyone living in those areas."
Technology was used effectively in the process of re-demarcation. Over 20 GPS maps have been utilized in the final compilation.
On the possibility of private lands being annexed Weragoda said, "Although that possibility is minimal, it cannot be totally ruled out. However, those will be lands covered with forest. We have not incorporated any plantations. If any private forest land has been annexed, the owner will be compensated".
Nine Peripheral Forests
A total of nine peripheral forests have been annexed to Sinharaja according to the new gazette, which will come as two schedules, I and II. Schedule I, in addition to Sinharaja, will include Tibaruwatota, Horkantheliya, Bellawa, Porapitya, Ruhunakanda; they cover over 30,000 hectares in extent. The Schedule II will incorporate Walankande, Pannila, Madampe and Maithimukalana; they encompass another 5,300 hectares.
About the future management plan of the "much bigger" Sinharaja, Weragoda said, "There are committees appointed to look into various aspects. These committees will draw up a grand management plan that will identify and address all relevant issues."
Asked about the status of the LRC owned lands that were to be attached to Sinharaja according to the 2004 Cabinet paper, Weragoda said, "All those LRC lands, too, will be annexed to Sinharaja in the future".
Welcoming the new development Manjula Samarakoon, senior lecturer in geography at University of Ruhuna said: "About two months back, when we noticed some illegal activities taking place close to Sinharaja in Walankande area, we wrote to the President, calling for his immediate intervention as the Minister of Environment. We requested three things from him—gazetting all the "proposed forest reserves" as "forest reserves", acquiring and gazetting all the forest cover that come under the plantation companies as forest reserves and to demarcating a buffer zone extending to one km from the present boundary of Sinharaja, to control and regulate human activities in those areas. What has been implemented today is the first of these three."
Samarakoon sees conservation as the next biggest challenge in the future. Given the past lapses on the part of government authorities protecting Sinharaja, he seriously doubts their efficiency in managing a larger forest area. He says community forest management is necessary to protect Sinharaja.
His fears are not unfounded. Counterpoint Vol. 2 Issue 15 reported on the destruction of the wallapatta (Gyrinops walla) trees in the Samangala area in Deniyaya.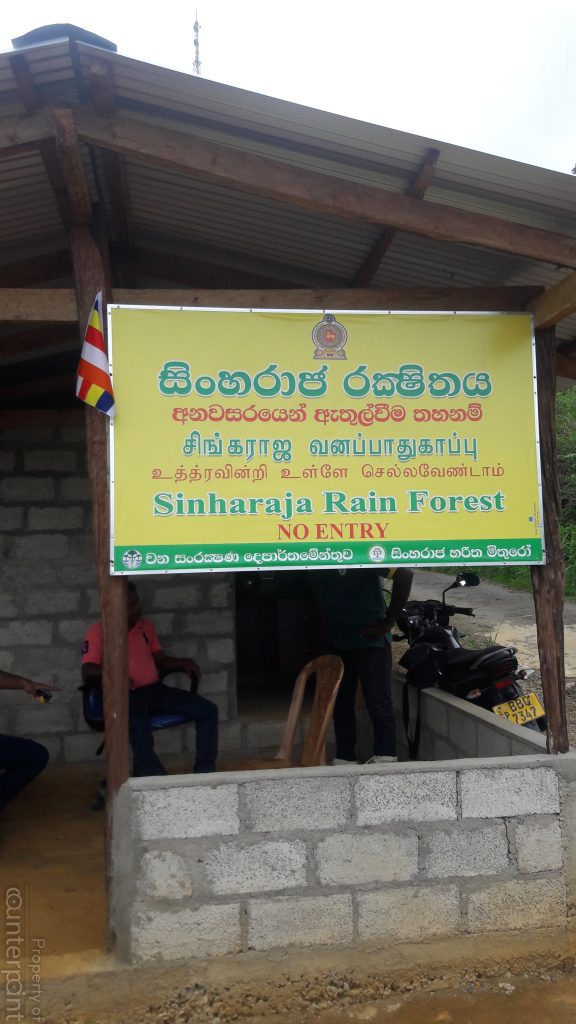 Communities for conservation
Samarakoon says""Even at present some good community based environmental organizations are operating in many areas around Sinharaja. They are very vigilant and active. They do a lot of good work to conserve the forest. They spot any illegal activities happening in their area immediately. The government should encourage these organizations and involve them in conservation work."
Sampath de A. Goonathilake, Senior Programme Officer (Biodiversity), IUCN spoke to Counterpoint on the importance of annexing the peripheral forests to Sinharaja. "Around 2011, when there was an attempt to construct a road from Kalawana to Deniyaya through Sinharaja we were asked by UNESCO to inspect it. Sinharaja's World Heritage Site status came under threat then. The road project posed a great threat to the safety of the forest. Therefore, we asked the government to annex all these peripheral forests around Sinharaja to ensure its safety. Noncontiguous forest patches were in danger and "Mahakele" (the main Sinharja forest) in close proximity was therefore vulnerable.
Counterpoint (Vol 2, Issue 13) quoted Martin Wijesinghe dubbed "unofficial professor of Sinharaja", as saying that the Sinharaja complex had over 154,000 acres (62,000 hectares) at the time of Independence (1948), but that extent had diminished alarmingly over the years in size, mainly due to unchecked human activities. Now that Sinharaja has got part of what it lost, the forest authorities, the media, environmental groups and the people are duty bound to protect it, learning from the past mistakes.