What a battle to save our oxygen!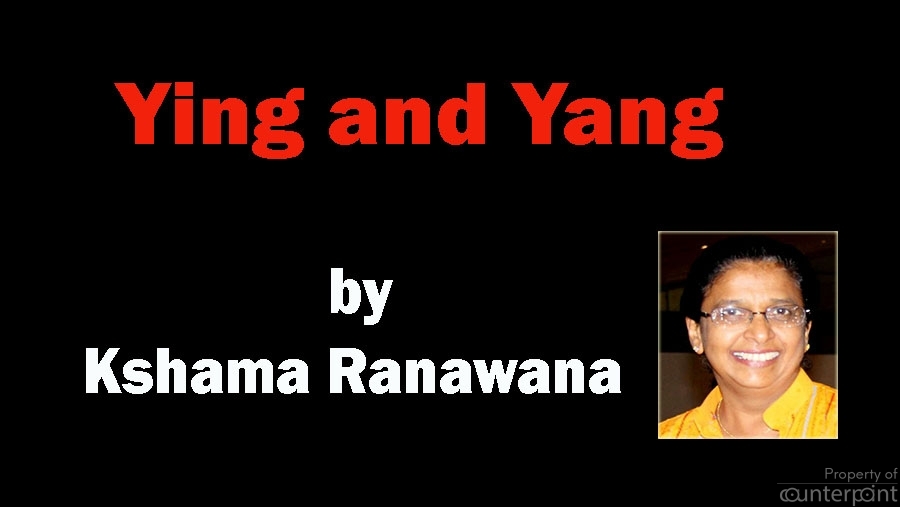 Gampaha Divisional Wildlife Officer Devani Jayathilake is one rare public servant!   She is in the news again and for all the right reasons.
Unlike most public servants who are only too ready to do the bidding of their masters, whatever the legality of the matter, Jayathilake has, for the second time in a year stuck her neck out to protect the environment.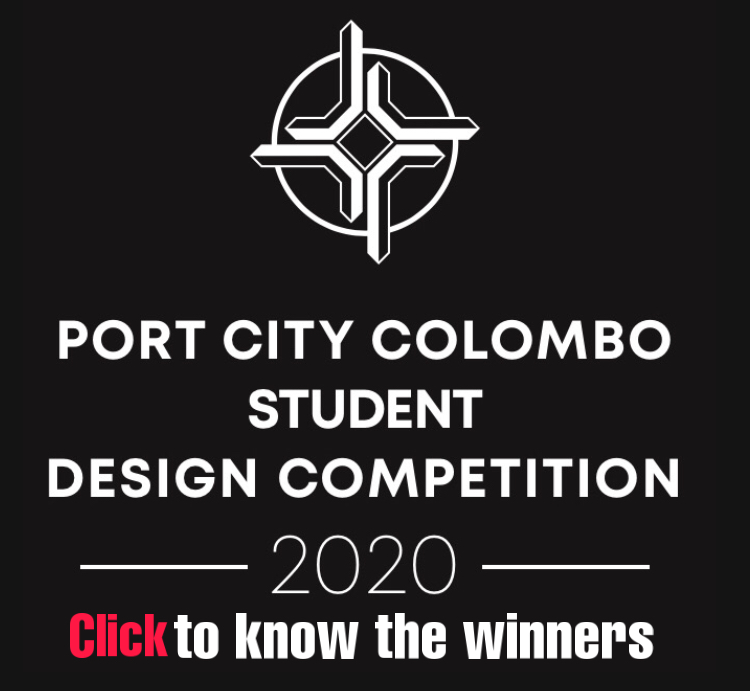 This time it was to stop the destruction of a rare tree 'Crudia zeylanica" found along the route of the Kadawatha- Mirigama expressway that is currently under construction.  Video footage that went viral a few days ago showed Jayathilake stating that while it had been agreed that the tree would be spared, and that it would be protected with some sort of a boundary, no such thing had happened. Instead, excavations for the roadway could be seen reaching right up to the roots of the tree.
But, instead of hailing Jayathilake for her courageous actions, the Minister of Wildlife and Forest Conservation, C B Rathnayake speaking in parliament, chastised her, stating that "there are those who want to promote themselves."
It was just a year ago that Jayathilake hit the news when she stood up to the State Minister Sanath Nishantha, who was attempting to have government forest land released to build a children's playground in Negombo.  During the back and forth at that public meeting, one of Nishantha's  supporters barked back at Jayathilake stating 'we don't need oxygen', leading to the Minister earning the moniker 'Oxygen!"
Indeed, since the installation of the Gotabaya Rajapaksa government in November 2019, environmental destruction has been going on at a pace.  No sooner he took office, cabinet approved the removal of the permit required to transport sand, paving the way for large scale sand mining, which in turn results in river waters becoming salinated; just one of the several negative impacts on the environment caused by these actions.
Environmentalists who ganged up against the previous government over the alleged destruction of Wilpattu, claiming a favoured minister was allowed to allocate land in the reserve area for members of his community, are now totally dismayed and at a loss for words.  Since Rajapaksa's election, almost all actions taken with regard to the environment belies the Presidential manifesto of 2019 which promised that the country's forest cover would be increased to 30percent, they say.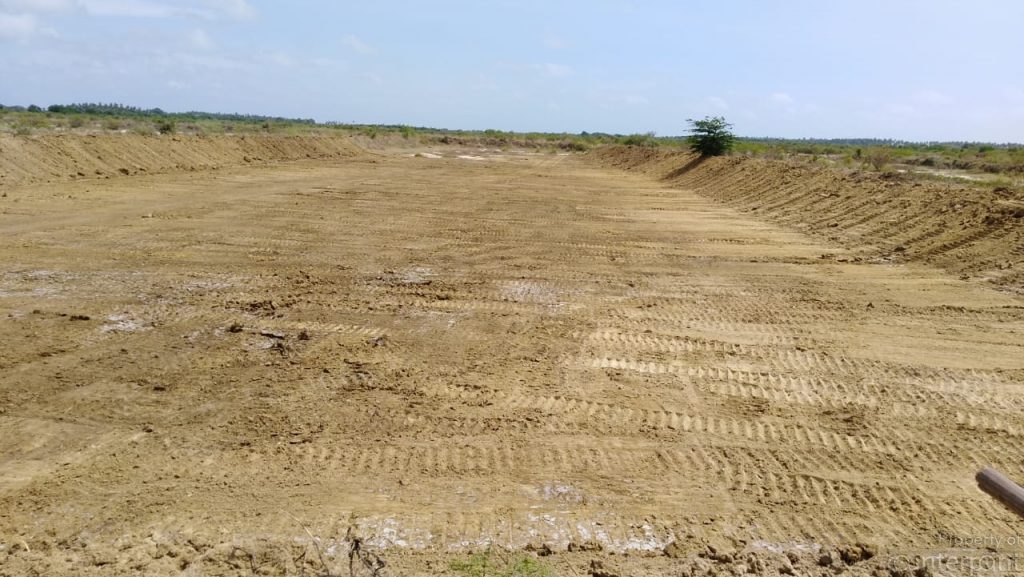 Anawilanduwa destroyed
What seems to be taking place is a reversal of that promise with almost daily reports from environmentalists and the media of various tracts of forested land being cleared, usually to make way for commercial purposes.
This may also be the first time that the Chief of our Indigenous Community has complained against the destruction of their lands.  Filing a Writ petition at the Court of Appeal, through the Centre for Environmental Justice, Uru Warige Wannila Aththo alleged that around 5000 acres of land in the Galwalyaya Forest Reserve in the Ampara District has been acquired for maize cultivation.  Media reports state that the land has allegedly been sold by the Mahaweli authority to 15 private companies.
Indeed, there have been many such reports of late of forest land being cleared for maize cultivation.
Given the dismal situation, the decision to temporarily halt the construction of the second phase of the New Kelani Bridge to Athurugiriya Elevated Highway Project has come as a breath of fresh air. One of the routes identified for this project will cut through swathes of paddy lands which have been in cultivation since the time of the Kotte Kingdom and will also negatively impact the Thalangama Wetlands.  Amidst protests from residents and environmentalists,(the Wetland is home to the purple faced leaf monkey, one of the world's 25 most endangered primates, and a paradise for more than 100 bird species), the government has decided to have a committee to identify and put together a programme that would safeguard this historic ecological habitat.
A 2007 Gazette issued under the National Environmental Authority declares 118 hectares of lake, paddy fields and ravine, under the Thalangama Protection Area which is described by the Central Environmental Authority as an area which is high  in bio-diversity, flood control and ' home to a large number of reptiles, birds, mammals, fish and insects, agriculture, fisheries and recreational activities'.  It is also listed as an area for educational purposes and research.
But in all other environmental aspects, the news has been alarming.  Be it the Sinharaja forest, the Anavilanduwa and Muthurajawela wetlands to name but a few, or assigning 'Other State Forests" to Divisional Secretaries who could release those land for 'for economic and other productive uses,' it has been a rape of mother nature's gifts these past fourteen months   The Other State Forests, make up nearly 500,000 hectares.  According to estimates a good 70percent of the elephant population and 60percent of the leopard population make their home outside National Parks and protected reserves.  Whenever Other State Forests are cleared, they would effectively be cutting off elephant corridors.
And while the systematic destruction of our forests take place to make way for commercial operations, in a press release dated February 2, the Ministry of Wild Life and Conservation declared its intent to adopts ways and means to sterilise wild animals such as monkeys, peacocks, wild boar, flying squirrels and porcupines to reduce their population and protect food crops they forage on.
When their natural habitats are being destroyed and their food supplies dwindle, is it any wonder that these animals would enter villages and towns to look for food!  And our pundits, instead of protecting the habitats of our wild animals, plan to sterilise them!
Sri Lanka is a signatory to the Paris Agreement on Climate Change, and is therefore committed to upholding the policies on land use and sustainable development goals.
However, the environmental destruction that is being reported from across the country makes one wonder whether Sri Lanka would be able to keep to the commitments it has agreed on.
In a tribute to Devani Jayatilake, Shamindrini Sivananthan wrote on FaceBook:
"Gampaha Forest Officer Devani Jayathilake, keep doing what you do and fighting that fight.
This one's for you, brave lady…
When we have run out
of trees to cut down and
mangroves to set on fire,
When our rivers have been
mined of all the sand and
every mountain flattened,
When we have emptied every
forest of wildlife and
poisoned all the rivers,
When we have sold off precious
wetlands and drained
every swamp,
When, finally, we get rid of all
those who dared to care,
Then,
Maybe,
We would say,
Oxygen used to be
free.
9/02/21
Would the powers that be take note