Lady lawyer files FR petition in the SC seeking Justice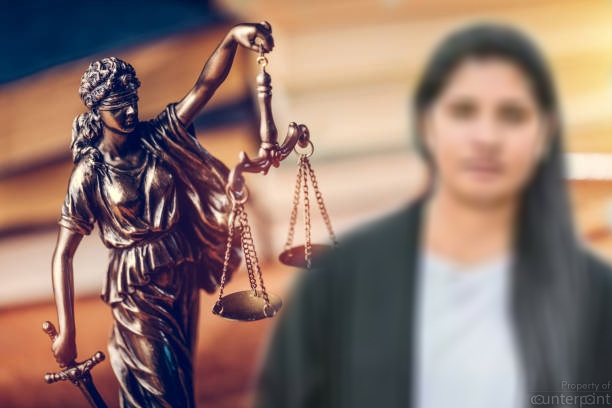 Law and justice concept - Themis statue, judge hammer and books. Courtroom.
Current Affairs
Feb 18, 2021
Requests SC to direct AG and IGP to expedite investigations into her complaints
Appeared in many high profile cases including the alleged abduction of 11 persons in 2009
Attorney-at-Law Achala Seneviratne who appeared on behalf of aggrieved parties in several high profile cases including the disappearance of eleven persons in 2009, has filed a Fundamental Rights petition in Supreme Court challenging the failure on the part of police to conduct a fair investigation into several complaints she made over interfering with her professional duties.
The petitioner is seeking an order directing the Attorney General and Inspector General of Police to expedite the investigations pertaining to her complaints and prosecute the suspects in appropriate courts.
The petitioner had appeared for the family members of eleven persons who disappeared while in custody of the Sri Lanka Navy. She also appeared for a youth who was abducted in the Meethotamulla area in 2012.
The petitioner further said she appeared for the aggrieved parties in the case against Major Ajith Prasanna, a retired military office and lawyer, and four other accused in respect of obstruction of justice by insulting witnesses, judges and officials and influencing victims
The petitioner stated that she received a threatening phone call on 15.09.2017 and lodged a complaint in this regard at Keselwatta police station.
The Petitioner further states that on 30th April 2019, she made a complaint to the Director of the Criminal Investigation Department (CID) over a Facebook Post shared against her.
The Petitioner States that despite a number of complaints made in person and through various agencies, police have failed to take appropriate action regarding these threats, harassments and intimidations.
The petitioner has cited CID Director, OIC Keselwatta Police Station, Inspector General of Police, Chairman of National Authority for the Protection of Victims of Crimes and Witnesses, Director of the Victims of Crime and Witness Assistance Division, Defence Secretary and several others as respondents.
The Petitioner states that respondents have failed to conduct reasonable and fair investigations into her complaints to ensure protection of law or secure equal protection of the law, guaranteed under the Constitution. The petitioner further said her right to engage in legal practice has adversely affected and curtailed due to the failure on the part of the respondents.